INFO
Item Reviewed
Twilight Phenomena: The Incredible Show Collector's Edition
January 26, 2015
RELEASE DATE
January 18, 2015
DEVELOPER
ERS Game Studios
FEATURES
Widescreen Support
Interactive Jump-Map
Voice Overs
3 Difficulties + Custom Mode
Camera
Diary
COLLECTORS EDITION
Exclusive Bonus Chapter
Integrated Strategy Guide
Wallpapers & Screensavers
Concept Art
Soundtracks & Cutscenes
Achievement & Collectibles
Replayable HOs & Puzzles
Attending The Strauss Circus is your family yearly tradition, but things are different this year. Your sister, Judith, volunteered to be Strauss' assistant and get kidnapped by the evil magician. As you set off your journey to rescue your beloved sister, you soon discovered the dark secrets behind Strauss' deadly experiment on rescued animals. Now you have to get Judith out of the circus as soon as possible, before Strauss turns her into an inhuman beast!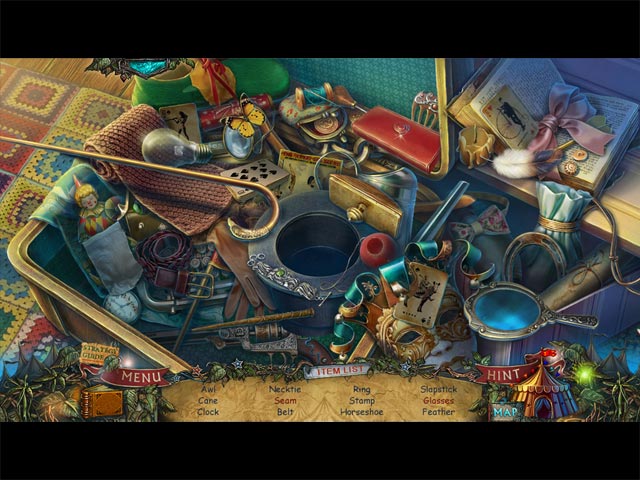 We personally never feel like Twilight Phenomena is one of the developer's best franchises. Regardless of the that, the past two installments had been somewhat enjoyable. This third game though, is downright a yawn fest. The game opened with a nice little introduction, accompanied by a great voice over; however, things get dull very fast. Once again, you are on the trip to rescue your relative from a deadly experiment – just that this time, it is more childish than horrifying. Playing The Incredible Show really feels like attending a circus, there are animals everywhere; big or small, cute or aggressive.
The visuals are as boring as the story. Although we appreciated the colorful locations and we thought most of the scenes look pleasant, they got ERS-G trademarks all over them. The locations are not very fascinating to explore since many of them look far too similar to those in some other ERS-G's games.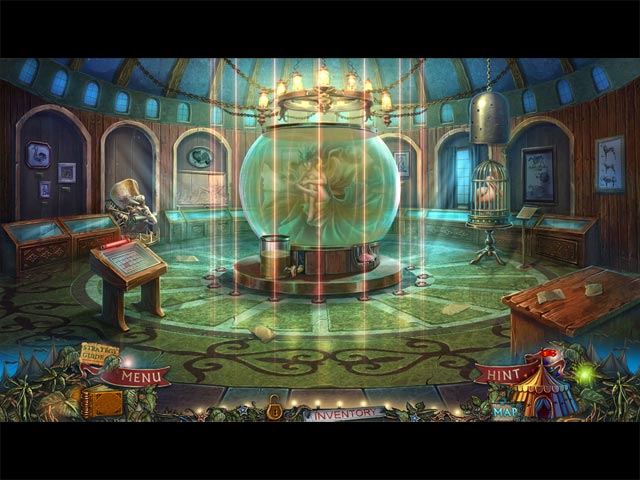 Additionally, the gameplay is easy and dull. The challenges we enjoyed in the previous games are gone; instead, we are left with tedious tasks to complete and uninteresting puzzles to solve. The game featured all standard HOPA features, along with a Camera, which does not really add any value to the game.
Another special feature are the Coins collectibles. At the beginning of the game, you will come across a Spin Wheel that reward you with free coins every so often. You can then use these coins to interact with several aspects of the game throughout the course – a nice touch, but not a necessarily well executed one.
Anyway, the game has a solid length of around 4 hours and the bonus chapter is fairly good. The Collector's Edition includes Achievements, Wallpapers, Screensavers, Cutscenes, Concept Art, Soundtracks, replayable Mini-Games, replayable Hidden Objects and a Strategy Guide – so pretty much everything needed.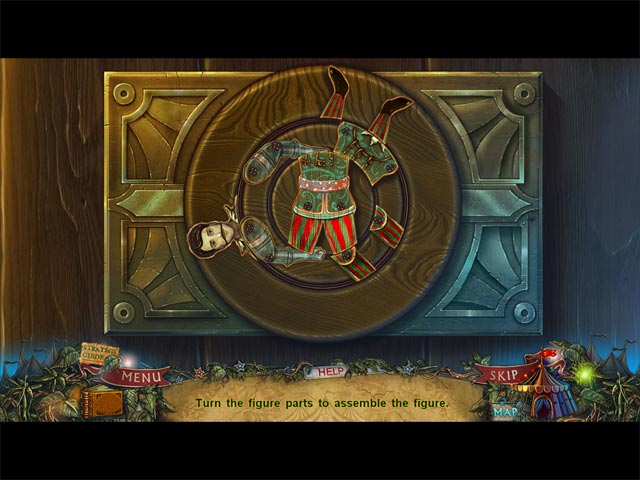 Grim Facade takes us back to Venice with this new installment, The Red Cat. Recently, a series of murders has been going on in town, with the killer announcing its victim by putting a Red Cat on the victim's front door. The Mayor has asked for your expertise when his son appears to be the […]
Marjory called for your help when her fiancé has been kidnapped by hooded figures in plague masks. As you dive deeper into the case, you discover something far sinister lies behind. PuppetShow has now come to the ninth installment, with little progress. First off, there is simply nothing innovative about the story in PuppetShow: Her Cruel Collection. […]
Here comes another Dark Tales game in this long-running series from ERS Game Studios. In this ninth installment, you are asked to travel to Hungary to solve another gloomy case, based on the famous Allan Poe's short story Metzengerstein. Despite Metzengerstein being one of our personal favorite Allan Poe's works, we found this installment […]