INFO
Item Reviewed
Revived Legends: Titan's Revenge Collector's Edition
January 8, 2015
RELEASE DATE
January 02, 2015
FEATURES
Widescreen Support
Interactive Jump-Map
Voice Overs
Hidden Objects Vs. Match 3
3 Difficulties + Custom Mode
COLLECTORS EDITION
Exclusive Bonus Chapter
Integrated Strategy Guide
Wallpapers & Concept Art
Soundtracks & Cutscenes
Achievement & Collectibles
Souvenir Room & Making Of
Replayable HOs & Puzzles
If you still remembered playing 
Revived Legends: Road of the Kings
, then we must tell you beforehand that Titan's Revenge is nothing like its predecessor. Titan's Revenge does not feature a cute fantasy storyline with magical creatures and fluffy animals; instead, the story is revolved around a vengeful god and his desire to destroy the world.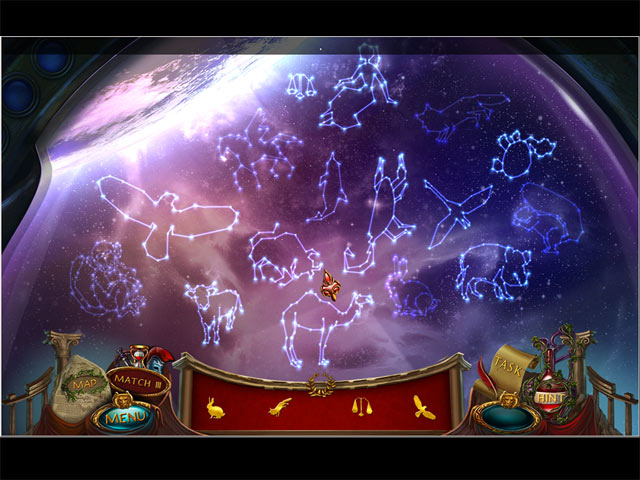 The Archaeologists have accidentally awakened the Titans, right in the middle of Athens and they will destroy everything in their path if they are not stopped soon. You are the chosen by the Gods to receive the Amulet of Time, which will grant you the ability to travel between the ancient Greek and the modern Greek – seeking helps from the ancient Gods, long forgotten by the modern population. One thing we like about Revived Legends: Titan's Revenge is its fairly unique storyline, the Greek gods-centered plot surely has not been used many times in the genre – that was why we held high hopes for the release of this game. Unfortunately, Titan's Revenge is not as exciting as it could be due to the slow-paced storyline, the lack of surprise twists and action-packed sequences as well as unrealistic visuals.
We hold nothing against the presentation of Revived Legends: Titan's Revenge, we definitely think that the artwork looks superb and the colorful locations are very attractive. However, the game would have been much more captivating if the graphics and the characters had look a little more believable, or at least did not look as cartoonish as they do now. In spite of that, the audio did an impressive job – we loved every note of the background music and thoroughly enjoyed the voice overs.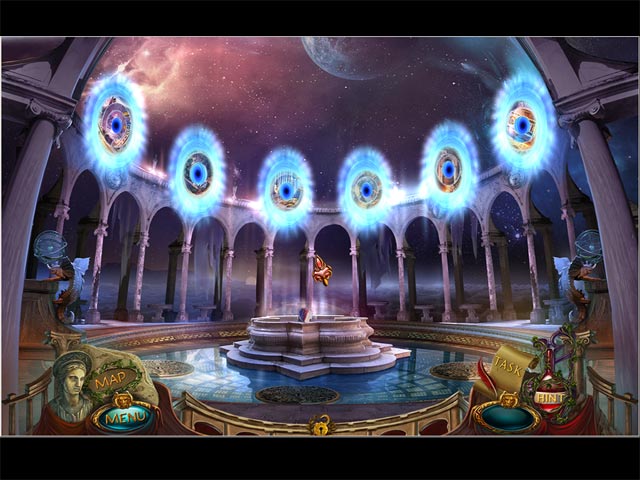 There is nothing much to say about the gameplay mechanics in Revived Legends: Titan's Revenge, as they are all pretty simple. The hidden object scenes are well-executed and come in different styles, they can also be switched between Match 3 boards for some variety. We found a couple of the puzzles at the beginning of the game to be rather innovative, but the rest of them are not particularly strong or challenging. As for the gameplay features, there is a map included, custom difficulty option, along with achievements and collectibles there is no diary or journal to keep track of the story though.
Revived Legends: Titan's Revenge is a fairly relaxing game, but certainly not the type of game in which you cannot wait to finish the whole game in one go. The main game of Revived Legends: Titan's Revenge was entertaining, and lasted roughly around 3 and a half hours – the bonus chapter was okay, lasted barely an hour.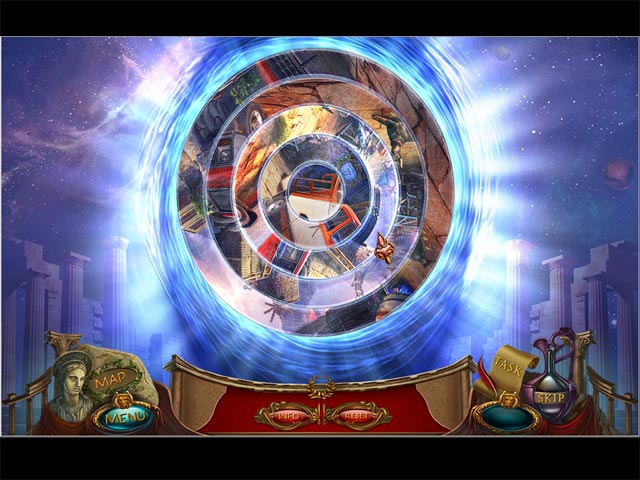 After almost three years of absence, Blam! Games is back in the HOPA scene again under a new name, Mecada Studios. Punished Talents: Dark Knowledge is the third game in this modern-day investigative series. This time, a serial murderer is on the loose at the prestigious university. Can you track him down before he claims another […]
Your brother's been kidnapped, and the criminal behind it has demanded that you investigate! Your only hope of saving your family is by tracking down the other kidnapping victims. Can you stop this mad criminal before it's too late? Find out in Punished Talents: Dark Knowledge this weekend! Screenshots taken by Jan Thomas
You and the fellow scientist nominees for the prestigious Pride of Humanity award are gathered together in a gorgeous European castle. The situation to a deadly turn when there appeared to be a serial murderer, knocking out the nominees one by one! With all the roads out from the castle being cut, can you survive […]