INFO
Item Reviewed
Phantasmat: The Endless Night Collector's Edition
January 20, 2015
RELEASE DATE
January 11, 2015
DEVELOPER
Eipix Entertainment
FEATURES
Widescreen Support
Interactive Jump-Map
Voice Overs
Hidden Objects Vs. Match 3
3 Difficulties + Custom Mode
COLLECTORS EDITION
Exclusive Bonus Chapter
Integrated Strategy Guide
Wallpapers & Concept Art
Soundtracks & Cutscenes
Achievements & Collectibles
Souvenir Room & Making Of
Replayable HOs & Puzzles
Bonus Match-3
Just a quick reminder; the first Phantasmat was developed by Codeminion, and became an instant classic among casual gamers. The second installment, though, was in the hands of ERS Game Studios, and we personally think that it was far below the standards set by its predecessor. This third game, The Endless Night, landed on 
Eipix
's doorsteps; and fortunately,
Eipix
has brought the franchise back to the position it deserves to be.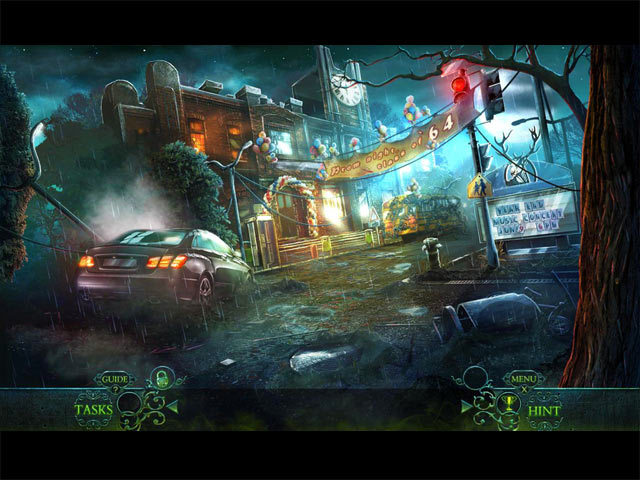 In Phantasmat: The Endless Night, your car crashed and your daughter disappeared on the way to her prom night. You found yourself transported back to 50 years ago, the time when the tragic fire struck the high school. Throughout the game, you will get to meet with agonizing spirits and to slowly unravel the secrets behind this great tragedy – at the same time, find your missing daughter! The story in Phantasmat: The Endless Night is so captivating, to the point that we finished the whole 4 hours of the game in just one sitting. Although we think the game could benefit from some flashback sequences like in the first two installments, The Endless Night is exciting and suspenseful enough as it is.
Eipix is definitely no stranger to adopting a retired franchise, having successfully launched the latest sequels to the legendary Hidden Expeidition franchise and the ever-so-popular Dark Parables franchise – Phantasmat is in the right hands at Eipix. The artwork in The Endless Night resembles that in the first game, which is a fantastic thing! We were stunned by the amount of work and details that have gone into creating each scene, especially the few outdoor locations. The developer also did an impressive job with the epic soundtracks, on-point voice overs, expertly-executed cutscenes and the flawless use of lighting to create the dark, ominous atmosphere.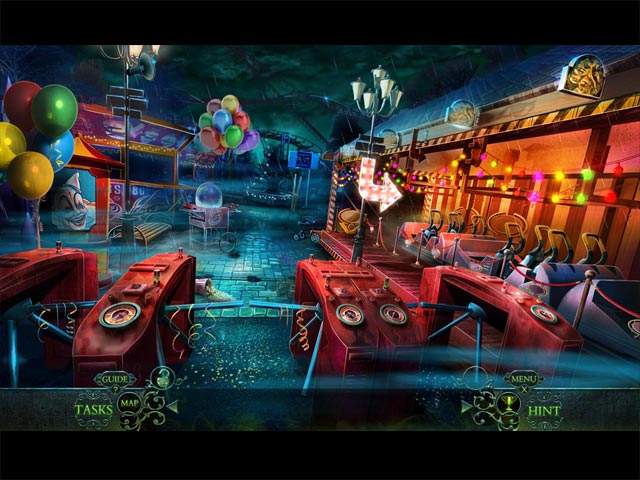 On the fear factor, do not expect Phantasmat 3 to be very haunting or spooky. However, we have to admit that Phantasmat 3 plays well on the atmosphere, effectively builds up the suspense and the creepiness – in addition, we were also actually taken aback by some jump scares.
Gmeplay wise, Phantasmat 3 is not revolutionary but it does meet all the standards for a solid modern-day HOPA. Eipix has always been amazing at creating some creative hidden object scenes, and Phantasmat 3 is no exception. The game consists of a handful of various types of hidden object scenes, all of which are a pleasure to play – balances out by a number of puzzles and mini-games, some are respectably unique. On the other hand, we were slightly frustrated by the amount of backtracking required to explore the game. Despite the very useful interactive jump-map, we were still pretty tired having to use it to travel to a faraway location every minute.
The main game of Phantasmat: The Endless Night concludes well, but the equally wonderful Bonus Chapter takes the story a step further. As with most of the game from this developer, the Collector's Edition is packed with worthy content – the checklist can found above.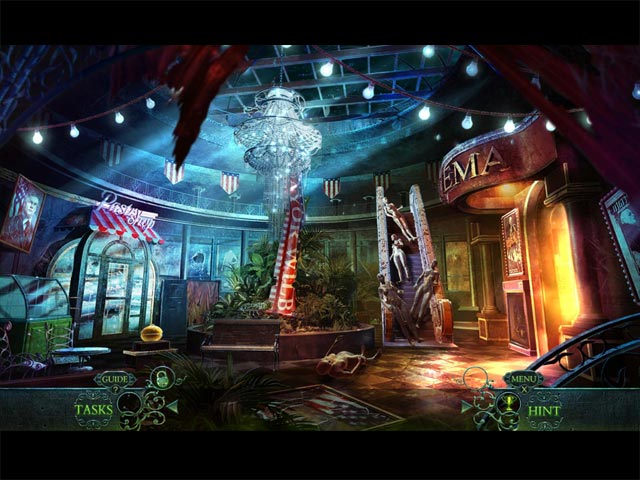 Happy Thanksgiving and get ready for another epic Mystery Case Files adventure! In this twentieth installment of the iconic Hidden Object series from Big Fish Games and Eipix Entertainment, you are tasked to investigate an urgent call from the infamous Manchester Asylum for the mentally insane. A mysterious patient from room 11 suddenly begins drawing a […]
Dreadful Tales: The Space Between was a revelation earlier this year and so, I had high expectations going into this new creepy Hidden Object sequel. In Dreadful Tales: The Fire Within, the legend has it that unnatural, ghostly things happened in the eerily quiet Coldfell Forest. Jill Weaver witnessed this firsthand when her family-bonding time […]
When an inmate at the Manchester Asylum draws a huge crown covering the walls of her cell, you're sent to learn what, if anything, it has to do with your past. But when the inmates escape, there's only one way for you to regain control — find the Black Crown before they do. You'll need […]