INFO
Item Reviewed
Midnight Mysteries: Ghostwriting Collector's Edition
January 10, 2015
RELEASE DATE
January 04, 2015
DEVELOPER
Hot Lava Games
Game Forest
FEATURES
Widescreen Support
Interactive Jump-Map
Voice Overs
3 Difficulties + Custom Mode
Diary
Raven Helper
COLLECTORS EDITION
Exclusive Bonus Chapter
Integrated Strategy Guide
Wallpapers & Concept Art
Soundtracks & Cutscenes
Achievement & Collectibles
Raven Room & Tic Tac Toe
Backstory & Characters
Washington Irving was an acclaimed writer and he had lived a peaceful, happy life until the characters from his books started to pay him visits. He knew that one of his famous author friends, Charles Dickens, was also experiencing similar situations as well; thus, he asked for Charles' help. However, Charles has gone missing since he went out to assist Washington Irving, and now that Charles' daughter has asked for your help – you need to solve this paranormal mystery, bring the authors back to reality and set things right again!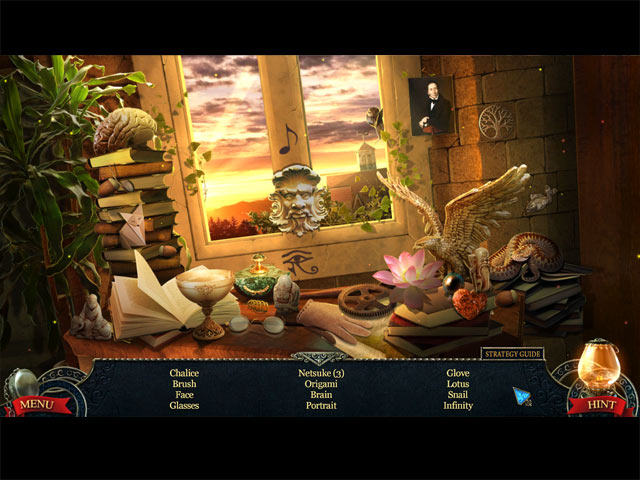 As the sixth installment in the well-known Midnight Mysteries franchise, Ghostwriting delivered on many aspects. Firstly, the storyline was cohesive, well-written and captivating. Despite the lack of action sequences and action-packed scenes, we were totally absorbed by the complexity of the storyline and the interesting we got to meet.
Apart from an excellent story, Midnight Mysteries: Ghostwriting also featured some amazing visuals. The graphics in Ghostwriting are very sharp, with great uses of shadows and lighting – from one breataking scene to another, we were thoroughly absorbed by the chillingly realistic atmosphere. The cutscenes and animations are well-executed as well, kudos to the developers. On the audio side, there is nothing really off about the soundtracks and the voice overs – except for the singing parts. Yes, Ghostwriting does featured some singing; although they are pleasant to listen to, they are absolutely unnecessary and definitely not the best or the most emotional.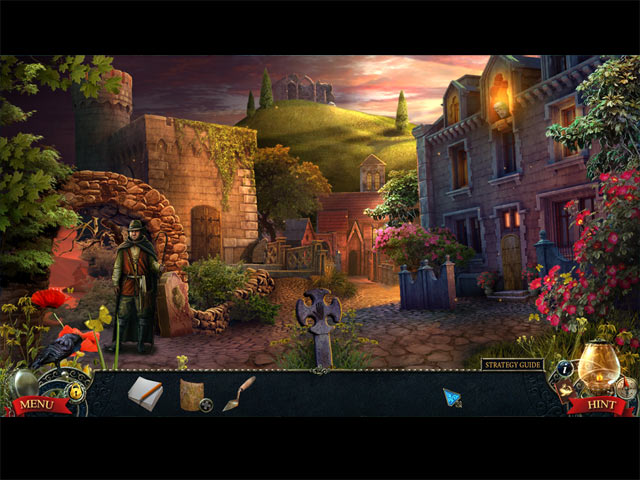 Midnight Mysteries: Ghostwriting is a fairly busy game, with lots to do and lots to see. We do think that the gameplay is as smooth as it could be, we did experience some lags when we tried to move between scenes and some animations can be painstakingly slow. This lag in gameplay can actually be quite frustrating, since Ghostwriting requires you to perform a high amount of backtracking. On the other hand, we were impressed by other parts of the gameplay. The hidden object scenes are beautiful and the items are easy to spot. At the same time, the puzzles come in a nice variety, some are typical and easy while others are more innovative and challenging.
Apart from the main adventure gameplay, Ghostwriting offers quite a few nice side-objectives for you to do. There are 56 well-hidden Clover leaves in the game, so basically one in each scene. In addition, there are also some shiny gold coins to collect, and then spend in the Raven Shop. As with the predecessors, there is a Raven helper right by your side, very helpful in reaching things that are out of your reach.
The Collector's Edition of Midnight Mysteries: Ghostwriting included a satisfying array of extra materials, the full list can be found below. For the length of the game, the main game took us a long 4 and a half hour to complete. On the other hand, we found the bonus chapter to be pale in comparison, and only lasted around 35 minutes.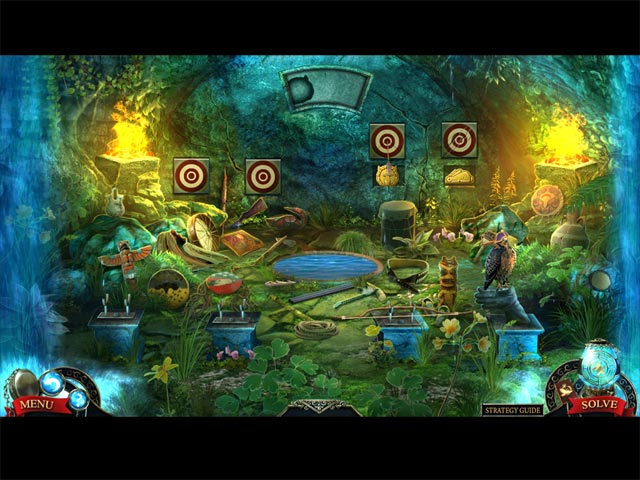 Along with the likes of Candy Crush Saga and Gardenscapes, Gummy Drop is one of the most popular as well as the best Match 3 games out there. The recent update also makes Gummy Drop flexible than ever before, with the ability to travel to any city at any time. The beauty of Gummy […]
Started in 2009, now with six successful installments, Midnight Mysteries has established itself as one of the classics in the HOPA market. So what did the developers, Game Forest, did right that made Midnight Mysteries such a popular franchise – find out in this exclusive interview!   Hi there! Can you please introduce yourselves? My […]