INFO
Item Reviewed
Love Chronicles: A Winter's Spell Collector's Edition
January 16, 2015
RELEASE DATE
January 09, 2015
FEATURES
Widescreen Support
Interactive Jump-Map
Voice Overs
3 Difficulties + Custom Mode
History Scrolls
Diary
COLLECTORS EDITION
Exclusive Bonus Chapter
Integrated Strategy Guide
Wallpapers & Concept Art
Soundtracks & Cutscenes
Achievement & Collectibles
Greeting Cards
Here comes another fantasy Hidden Object Puzzle game, and another princess being kidnapped. In Love Chronicles: A Winter's Spell, your daughter was kidnapped by the evil wizard, named Mister X and will be used to awaken the Queen of Ice. Follow the trails, explore the magical lands and rescue your daughter in this fourth Love Chronicles game.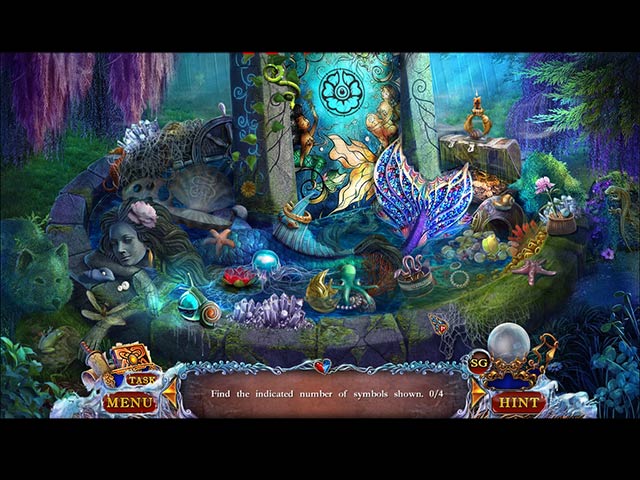 It is obvious that A Winter's Spell was intended to be a Christmas release, judging from all the winter and Chirstmasy elements in the game – and of course, the Greeting Cards in the extras. Even though it is already 3 weeks past the holidays, Love Chronicles: A Winter's Spell is enjoyable nonetheless. Throughout the game, you will get to meet many fantasy characters whose hearts have been turned into ice. Your objective is to find the missing puzzle pieces and break the icy spell, not exactly a unique plot, but the developers crafted it well enough to keep us entertained.
Love Chronicles: A Winter's Spell is not one of those games with action-packed cutscenes, action sequences and epic sound effects – it is one of the more relaxing ones. What bothered us quite a little bit was how the game progressed so slowly, and the sound effects that were too calm and quiet to get us intrigued. On the other hand, the artwork is definitely impressive. Vendel Games nicely blended the colorful fantasy elements with the white theme of the winter.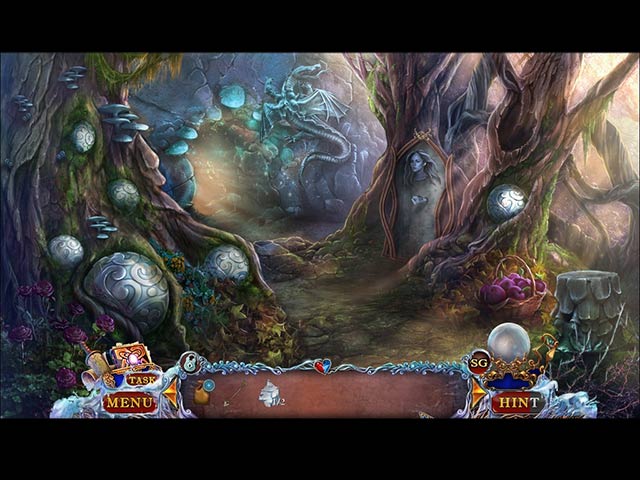 As with any other fantasy games, you have a magical item right by your side. In Love Chronicles: A Winter's Spell, you have a magical sphere which can be used to help you get through obstacles. Unfortunately, the sphere needs to be charged after use – through the History Scrolls. Other aspects of the gameplay are nothing particularly exciting; the hidden object scenes offer some challenges, and the puzzles are fine, just fine.
The main game took us roughly 3 and a half hours to complete, plus a fair 40-minute bonus chapter. The bonus content in the Collector's Edition included replayable cutscenes, wallpapers, concept art, soundtracks, Greeting Cards, a strategy guide, achievements, collectibles and a glimpse of the development team.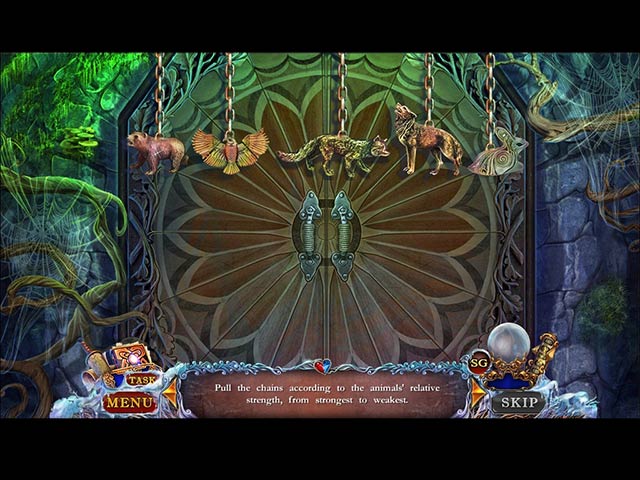 Greedfall, an expansive RPG by the French studio Spiders, offers players lush, opportunity-filled environments that are enhanced by a variety of customization options. Although a Greedfall sequel is in the works, Spiders does not intend to depart from that offering shortly, and the upcoming Steelrising is an action RPG instead, thus it will be […]
We've seen a lot of Daedalic's upcoming stealth adventure game gameplay. We've been waiting for further information about The Lord of the Rings: Gollum since it was ayed to 2022 at the start of 2021. Fortunately, developer Daedalic Entertainment is finally gearing up to iver this game into the hands of J.R.R. Tolkien enthusiasts after […]
Your friend is having trouble in these searching games because her grandma has gone missing, and she believes something bad has happened.To become a true Fairy Godmother, you must travel to various locations in this hidden object game. Various HOPs and mini-games will assist you in immersing yourself in the enchanting story of a fairytale […]