INFO
Item Reviewed
Lost Lands: The Four Horsemen Collector's Edition
January 24, 2015
RELEASE DATE
January 16, 2015
FEATURES
Widescreen Support
Interactive Jump-Map
Voice Overs
3 Difficulties + Custom Mode
Diary
COLLECTORS EDITION
Exclusive Bonus Chapter
Integrated Strategy Guide
Wallpapers & Concept Art
Soundtracks & Cutscenes
Achievement & Collectibles
Replayable Mini-Games
Bonus Puzzles
Lost Lands: The Four Horsemen is the fourth game from Five-BN Games since the studio separated itself from Alawar. In Lost Lands: The Four Horsemen, you are on the quest to seek and stop the legendary Horsemen from gaining control of the parallel world!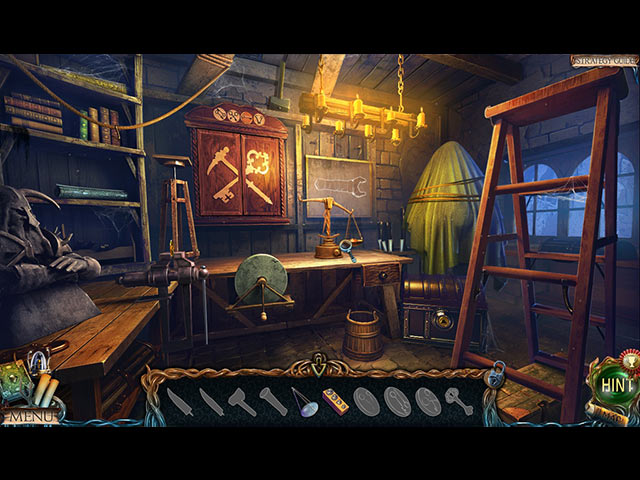 We feel like the story in Lost Lands: The Four Horsemen is a hit or miss. Those who enjoy wild dark fantasy tales might enjoy the game; however, we just personally did not care for the story. The Four Horsemen has a potential concept, as well as a pretty unique one – unfortunately, the game's slow pace and uneventful storyline kind of smashed the excitement.
Lost Lands: The Four Horsemen would definitely be much more engaging if the developers includes some innovative features, and makes the controls smoother. As it is now, the gameplay The Four Horsemen is slightly tedious and not necessary creative. The game consists of the basic gameplay elements, such as the interactive jump-map, a helpful diary and custom difficulty settings. Plus, the puzzles are those we have all played before and the amount of backtracking is a little overwhelming. Luckily, the hidden object scenes are extremely well executed, some with mini-puzzles inside the to vary things up.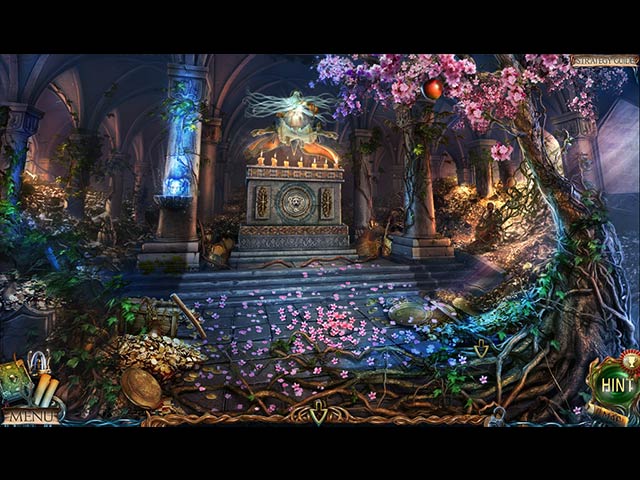 On the other hand, the presentation of Lost Lands: The Four Horsemen is absolutely stunning! The visuals are hands down one of the best we have seen in the industry; gorgeous scenery, dimensional graphics, mind-blowing cutscenes for instance. The soundtracks are just as impressive, and the majority of the voice over is pleasant.
Lost Lands: The Four Horsemen is also satisfying when it comes to money value. Despite not being notably challenging, the main game of The Four Horsemen took us more than 4 and a half hours to complete. The bonus chapter is not necessarily to conclude the story, but it provides a nice 45 minutes of extra gameplay. Moreover, the Collector's Edition is packed with extras; 3 different sets of collectibles, a variety of achievements, gallery items, replayable mini-games, a strategy guide and three bonus puzzles once you have found all the collectibles.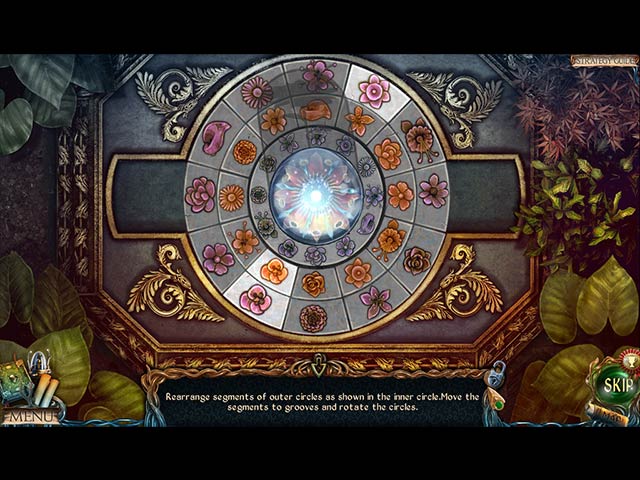 Greedfall, an expansive RPG by the French studio Spiders, offers players lush, opportunity-filled environments that are enhanced by a variety of customization options. Although a Greedfall sequel is in the works, Spiders does not intend to depart from that offering shortly, and the upcoming Steelrising is an action RPG instead, thus it will be […]
We've seen a lot of Daedalic's upcoming stealth adventure game gameplay. We've been waiting for further information about The Lord of the Rings: Gollum since it was ayed to 2022 at the start of 2021. Fortunately, developer Daedalic Entertainment is finally gearing up to iver this game into the hands of J.R.R. Tolkien enthusiasts after […]
Your friend is having trouble in these searching games because her grandma has gone missing, and she believes something bad has happened.To become a true Fairy Godmother, you must travel to various locations in this hidden object game. Various HOPs and mini-games will assist you in immersing yourself in the enchanting story of a fairytale […]