INFO
Item Reviewed
Living Legends: Wrath of the Beast Collector's Edition
January 30, 2015
RELEASE DATE
January 23, 2015
FEATURES
Widescreen Support
Interactive Jump-Map
Voice Overs
3 Difficulties + Custom Mode
Diary
Transformation Amulet
Mom's Diary
COLLECTORS EDITION
Exclusive Bonus Chapter
Integrated Strategy Guide
Wallpapers & Screensavers
Soundtracks & Concept Art
Achievement & Collectibles
Replayable HOs & Puzzles
Your mother, Goldilocks, passed away three years ago. Now that the bear attacks in the city have increased rapidly; you, as the prodigy's only son need to use the skills you have learned at the Hunting Academy, stop the attacks and learn your mother's darkest secrets!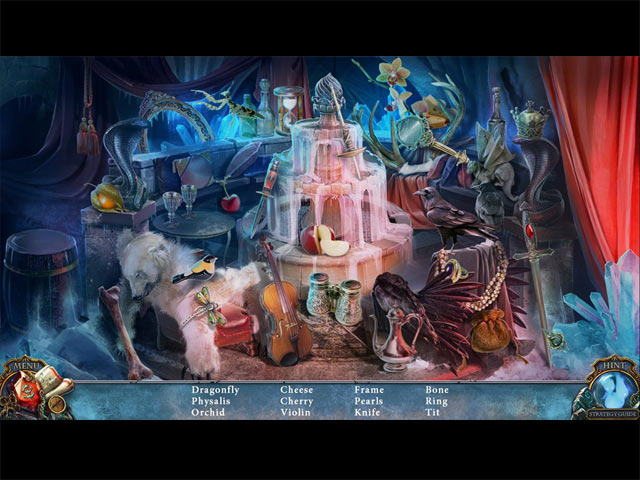 4 Friends Games is back with the third installment in the snowy Living Legends franchise. As the third game in the series, we expected things to have improved from the first two games. Well, most of the aspects in Wrath of the Beast did, except for the storyline. The main plot of the game is satisfying to a certain extent; however, things started to get confusing when more details and sub-stories are introduced. There were times when unexplainable events happened, plus some illogical details in the story.
Despite the story that went all over the place, the sights of Wrath of the Beast are very impressive. Compared to the visuals in the previous two games, the graphics in Wrath of the Beast are brighter, sharper and certainly more stunning. The animations are expertly done and the cutscenes are up to the standard. On the other hand, we found the audio in the game to be fairly weak. The soundtracks are fine in the background, although they could be quiet at times. As for the voice overs, they are pretty static in our opinion – monotone and do not express the character's emotions very well.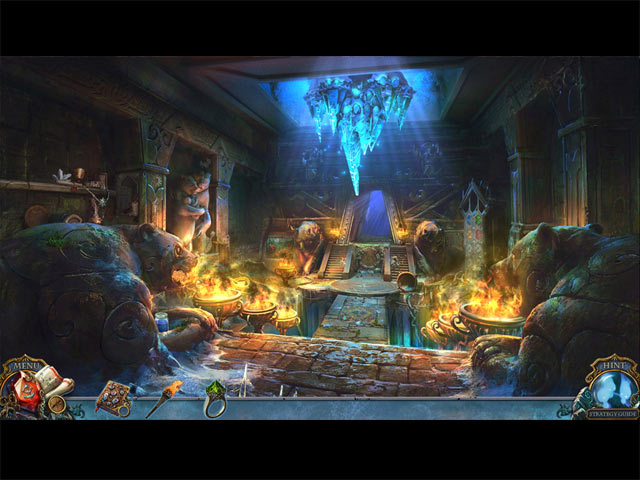 Living Legends: Wrath of the Beast has an entertaining gameplay to say at least. Even though it might not be very challenging for avid HOPA fans, it is professionally constructed and we enjoyed every bit of it. The hidden object scenes are well cluttered and look amazing; at the same time, the puzzles included some interesting twists on the original styles. In addition, we also loved the idea of the Transformation Amulet; a magical amulet that allows you to transform from human to bear and perform some wild tasks at the time of need.
As enjoyable as Living Legends: Wrath of the Beast is, we have to admit that the length is disappointingly short. Advanced players should have no trouble finishing the main game in just a little over the 3 hour mark, and the bonus chapter in just around 40 minutes. Other Collector's Edition extras can be found in the checklist below.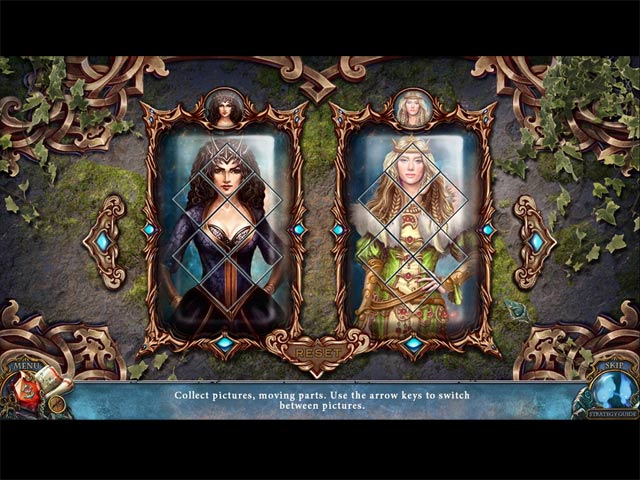 Come and discover all concealed items, use your sense of observation. Do you think you'd be an excellent detective?In this ightful game, you'll navigate through stunning mini-games, brainteasers, amazing riddles, and hidden clues.Friendly Fox Studio's Dark City: London is an adventure game featuring lots of hidden objects, mini-games, and riddles to solve that was launched […]
To find all hidden things, use your sense of observation. Do you think you'd make an excellent detective?In this ly adventure, navigate through stunning mini-games, brain teasers, astonishing riddles, and hidden clues.Friendly Fox Studio's Bridge to Another World: Through the Loing Glass is an adventure game featuring loads of hidden objects, mini-games, and puzzles to […]
A stranger's request brings you to the capital of Hungary to investigate a series of nightmarish attacks. You are then joined by Agatha, a curious partner who provides you with necessary local insights. Are these attacks instigated by a vengeful vampire or do lead to something much sinister? Find out in Dark City: Budapest. […]