Once again, Eipix has partnered up with the Smithsonian Institution for this eighth installment in the legendary Hidden Expedition franchise. You were called up to the Smithsonian Castle to investigate a strange case of an anomaly when you were taken back in time to 1848, where you learn that there is more to this case than meets the eye.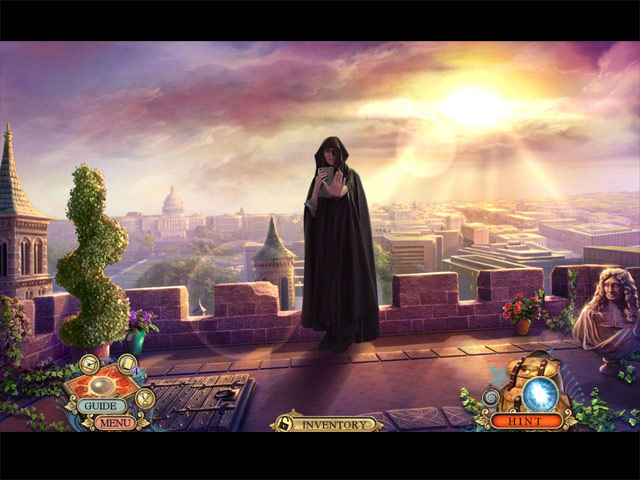 Although there are definitely some fantasy elements to this installment of Hidden Expedition, the time travel part, for instance, we appreciated that Smithsonian Castle is much more realistic than many games released lately. Unlike the previous two Hidden Expedition games from Eipix, the locations in this sequel are mostly indoors, which could act as a double-edged sword really. On one hand, the storyline is more straightforward and thus, less exciting than those of the previous games. On the other hand, we got to explore the exquisitely-decorated rooms inside the Smithsonian castle and learned more historical facts.
Graphics-wise, Hidden Expedition: Smithsonian Castle is visually magnificent. All of the locations are extremely detailed, the artwork is simply incredible and the bright colors are stunning. The soundtracks did nothing less to impress us, the background music is soothing while not being too sleepy. At the same time, the sound effects are nicely balanced and the voice overs are on point.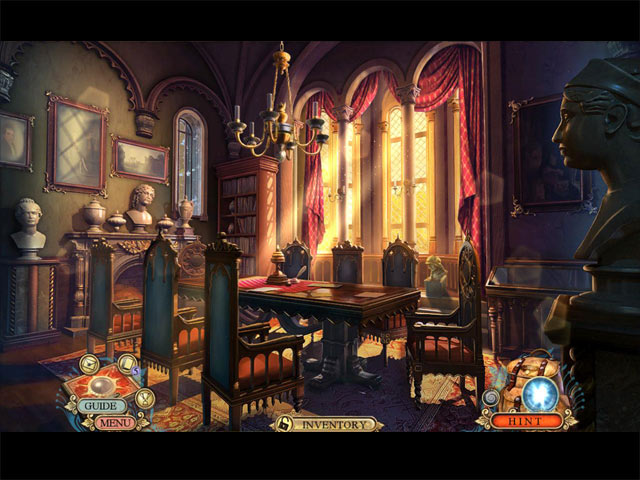 Many of the games released recently were considerably easy on the difficulty level, however, that cannot be said with Hidden Expedition: Smithsonian Castle. Smithsonian Castle was fully packed with tasks, inventory items and mini-games that kept us busy at almost the entire length of the game. The hidden object scenes are innovative and fun, with many interactive features and multiple-layered scenes. Moreover, the puzzles are highly entertaining; a few are fairly standard, while the challenge level of many others is not too overwhelming. Apart from the standard features like the Custom Difficulty and the interactive map, we also had the usual Fact Cards – great tools for history-lovers.
We are proud to say that the Collector's Edition of Hidden Expedition: Smithsonian Castle is worth every penny spent – since the main game took us a long 4 and a half hour to complete, and the excellently made bonus chapter took over an hour. The full list of extra features can be found under the review.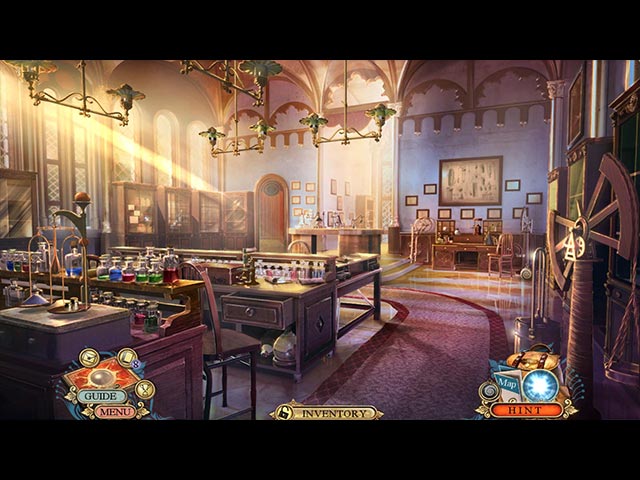 Friendly Fox Studios offers you to play ReDrawn: The Painted Tower, a remake of a classic that will be released on November 12th, 2021. This is a Hidden Object Puzzle Adventure game, which is a type of point-and-click adventure with a story. Players are tasked with finding a list of objects hidden within a specific […]
After waking up on a bright beach full with object seeking activities in this hidden object game, your memories will become hazy.Gather your wits and retrace your steps in the search and find hidden objects game as you travel around tropical Costa Rica, playing all of the games and remembering how you got there.DominiGames' Hidden […]
In these hidden object games, uncover a plot against the Vermillion Watch.Play these free hidden object games with a mystery theme! To become a hero, you must find all of the hidden objects required to win one of the top full item locating adventures packed with puzzles, brain teasers, and other entertaining mini-games.Domini Games has […]