INFO
Item Reviewed
Gardens Inc. 3: A Bridal Pursuit Collector's Edition
January 6, 2015
RELEASE DATE
December 28, 2014
DEVELOPER
World-Loom
Nitreal Games
Intenium
FEATURES
Widescreen Support
Voice Overs
Chain-Tasks Assignment
COLLECTORS EDITION
Ten EXCLUSIVE Levels
Integrated Strategy Guide
Achievements
Wallpapers
It seems like Big Fish is trying to impress us Time Management fans by offering a Time Management Collector's Edition each week for two weeks in a row! Let's just hope that the trend will go beyond these two games. Unlike last week's
Delicious: Emily's New Beginning
, Gardens Inc. 3: A Bridal Pursuit is a resource-management game – and perhaps, the genre at its best.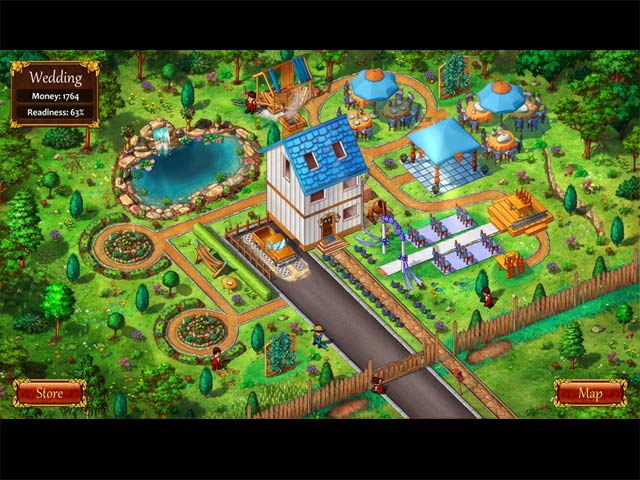 In this third Gardens Inc. game, Jill and Mike are planning their perfect wedding; but in order to organize their dream wedding, they need some cash. Travel to Europe with the couple to help them with their gardening business, all along with helping them sorting through an endless stream of obstacles and discovering dark secrets of Jill's past. Gardens Inc. 3: A Bridal Pursuit is one of those time management games that actually has a storyline through it. The story in Gardens Inc. 3: A Bridal Pursuit does not only serve as an opening, nor does it only develop once at the beginning of each chapter – there is actually a set of dialogs at the start of nearly every single level. In addition, the story is also very interesting to follow, although can be a little bit over the top at times.
Just like the past two installments, every level in Gardens Inc. 3: A Bridal Pursuit nicely distinguishes itself from each other. Each level creatively ties in with the specific event at the start, and with new features and bonus items being introduced nearly every new level, Gardens Inc. 3: A Bridal Pursuit never gets boring.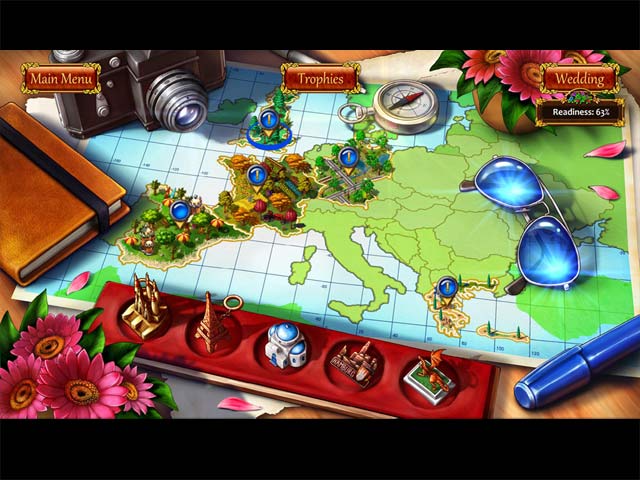 All the gameplay mechanics in Gardens Inc. 3 work seamlessly with each other. The game should not be difficult for advanced resource-management fans to get going, but can be somewhat challenging for beginners considering how busy and hectic Gardens Inc. 3: A Bridal Pursuit is. As avid fans of the genre ourselves, we actually found Gardens Inc. 3: A Bridal Pursuit to be amongst one of the most challenging resource-management games we have ever played. In order to get a gold medal on a level, we needed to plan our moves thoroughly and design the perfect strategy prior to our first move. Once a level is completed, money will be awarded to buy some decorations for the wedding.
Apart from the entertaining and addicting gameplay, Gardens Inc. 3: A Bridal Pursuit also featured pleasant graphics and fun soundtracks. All of the scenes are extremely eye-catching and colorful, the characters are beautifully animated and the sound effects are not at all distracting.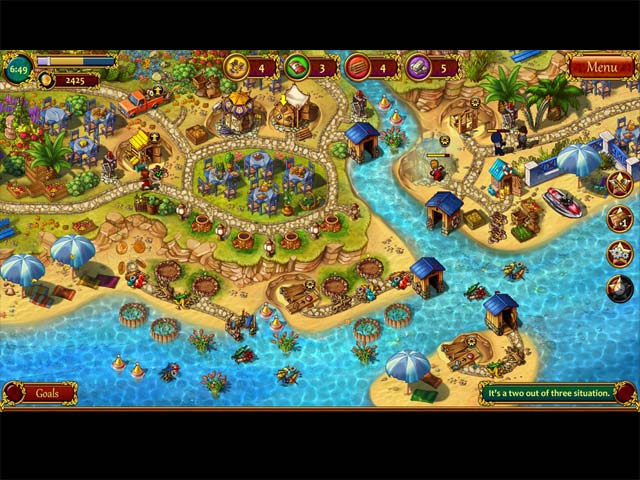 In this fifth installment of the fan-favorite Campgrounds series, Addie is in need of a vacation, but how could she leave her campgrounds lonely? She enlisted her trusted friend Tom to help lo over the campsites while she's away, but as a newbie, is Tom up to the task? all the previous games in […]
Whether it's fairy tale fantasy or medieval or Vikings or crime, the Time Management genre has gone through a wide range of themes – but very few have actually been set in a futuristic world. Faraway Planets takes you to the future when civilization is possible on another planet, when technology is so advanced and […]
General Flavius of Britons is up for a dangerous new journey! After ridding the land of Britons of the Filth in the first chapter, Flavius realized that he still needs to clear the source of the evil. Enter the Shadow Lands – the underworld for the dead souls of the Celts where the Filth has […]