The mighty Hercules was defeated in an unfair battle with Scylla and Charybdis. Take on the role of Megara, clear the path to rescue your husband and fight back the mythical duo for good.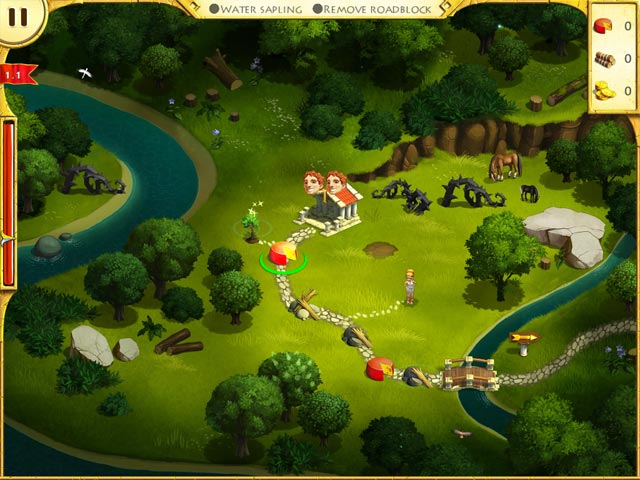 In this third 12 Labours of Hercules game, the developer tends to focus a little bit more heavily on the storyline. Although the storyline still remains pretty insignificant throughout the game, there is a fully-voiced comic-style cutscene once in a while which switches things up a little bit.
Apart from that, 12 Labours of Hercules III: Girl Power is very similar to its predecessors. In terms of gameplay, Girl Power does not break away from the tried-and-true resource-management game formulaic. At the beginning of each level, a list of tasks will be given to complete by the time that the level finishes. You then need to assign tasks for your workers to do; ranging from construct buildings to pick up resources and fight off monsters. What we appreciate about Girl Power is the function to assign tasks in advance for workers to follow; this make the game much more fast-paced and less laid-back.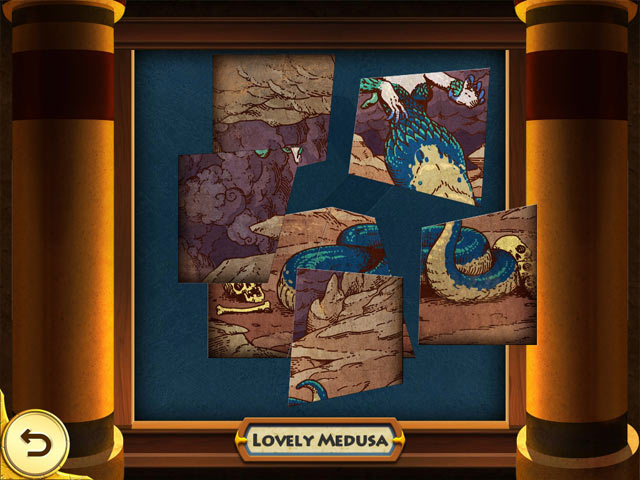 Most of the levels in 12 Labours of Hercules III: Girl Power have the right challenge level. Beginners can learn their way through the game on the Relaxed mode, while more advanced players can enjoy the more intimidating Expert mode. Apart from the usual achievements, Girl Power also featured collectible puzzle pieces; once all of the puzzle pieces are found, a jigsaw mini-game will be unlocked at the end of every 10 levels.
Like the first two games, Girl Power has bright and sharp graphics. Still, there is nothing spectacular about the visuals, we still think that the developers need to add some depths into each scene. On the other hand, the soundtracks are pure gold; they are melodic, upbeat and fit the game really well, while not being distracting by any means.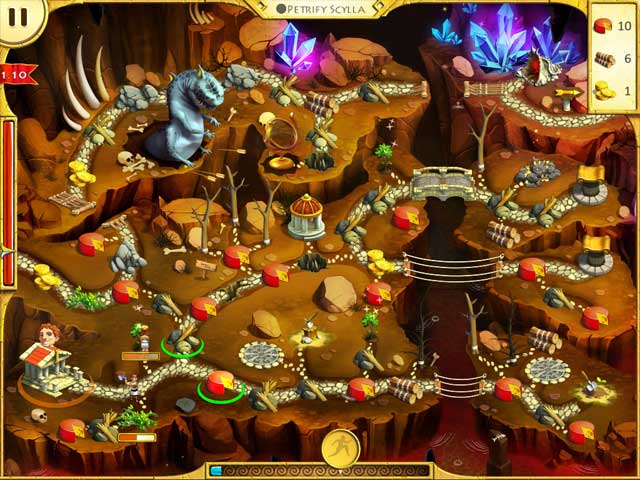 In this fifth installment of the fan-favorite Campgrounds series, Addie is in need of a vacation, but how could she leave her campgrounds lonely? She enlisted her trusted friend Tom to help lo over the campsites while she's away, but as a newbie, is Tom up to the task? all the previous games in […]
Whether it's fairy tale fantasy or medieval or Vikings or crime, the Time Management genre has gone through a wide range of themes – but very few have actually been set in a futuristic world. Faraway Planets takes you to the future when civilization is possible on another planet, when technology is so advanced and […]
General Flavius of Britons is up for a dangerous new journey! After ridding the land of Britons of the Filth in the first chapter, Flavius realized that he still needs to clear the source of the evil. Enter the Shadow Lands – the underworld for the dead souls of the Celts where the Filth has […]