INFO
Item Reviewed
Reveries: Soul Collector Collector's Edition
December 21, 2014
RELEASE DATE
December 14, 2014
DEVELOPER
ERS Game Studios
FEATURES
Widescreen Support
Interactive Jump-Map
Voice Overs
Hidden Objects Vs. Jigsaw
3 Difficulties + Custom Mode
Helper
COLLECTORS EDITION
Exclusive Bonus Chapter
Integrated Strategy Guide
Wallpapers & Screensavers
Concept Art
Soundtracks & Cutscenes
Achievement & Collectibles
Replayable Mini-Games
FOR iOS

For iPad

For iPhone
Lately, ERS-G is starting to be known for its drop in game quality in exchange for an increase in quantity. And when the developer released two games in a week, we just could not expect both of them to be impressive. Since the week's first release, 
Christmas Eve: Midnight's Call
, was fairly great –  Reveries: Soul Collector failed to deliver.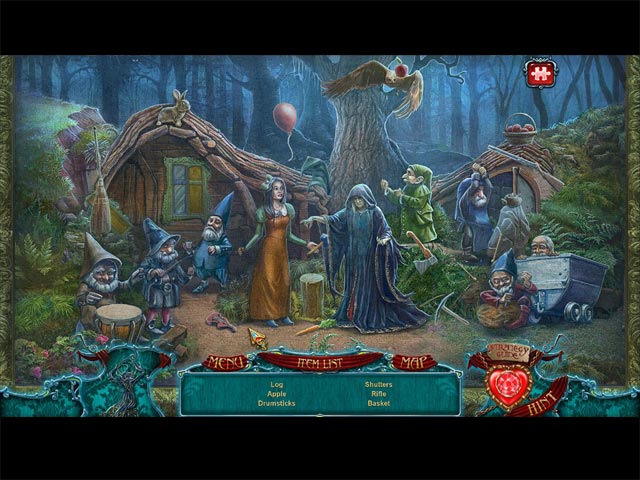 Well, where should start dissecting this one hell of a messy game. King Richard of the Misty Island Kingdom has been genuinely in love with you since you both first met. Unfortunately for the king, his heart is pumped with love that the evil Dead Wing decided to hunt for his heart and feed it to the guardians of the gate, which will then unleash madness into the world. You need to unlock the portal and save the King before Dark Wing turn him into a tree. Yes, you read it right – A TREE. Considering so many more credible options of organisms available in the universe, why on Earth would this villain wants to turn him into a tree – like, seriously. Wait, the tree business is not over yet; in fact, the helper in Reveries 2 is a tree. Unluckily for us, ERS-G somehow decided not to include a normal green-leaves tree, but a disgustingly ugly frog-tree.
Let's move on. The other aspects of Soul Collector were not particularly enjoyable, although they were well crafted for sure. The graphics were probably the best part of this game, they resembled ERS-G template, but done so with a justifiable amount of fantasy elements. Then comes the audio, we had absolutely zero problem with the soundtracks; but the voice overs were extremely annoying, or many it was due to the super cony dialogues.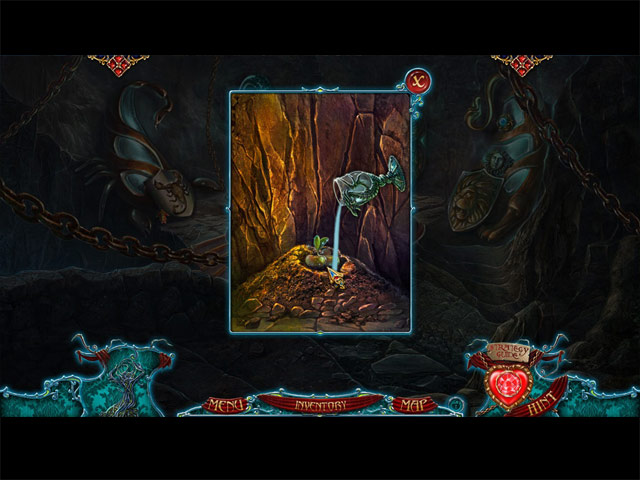 There was nothing special about the gameplay, except that frog-tree of course. The hidden object scenes were the classics that we liked, with an option to switch to Jigsaw mode. As for the puzzles, they were way too easy and simple, even on the adjustable Hard mode. There was no diary, but a jump-map was featured in the game.
If you have accidentally purchased this game and could not bare with all these ridiculousness in the game anymore, then the good news is that Reveries: Soul Collector is a short game (what a waste of money you might say). We finished the main game in just around 3 hours on the easiest difficulty, and the sub-part bonus chapter lasted barely an hour. All the Collector's Edition extras can be found in the checklist below.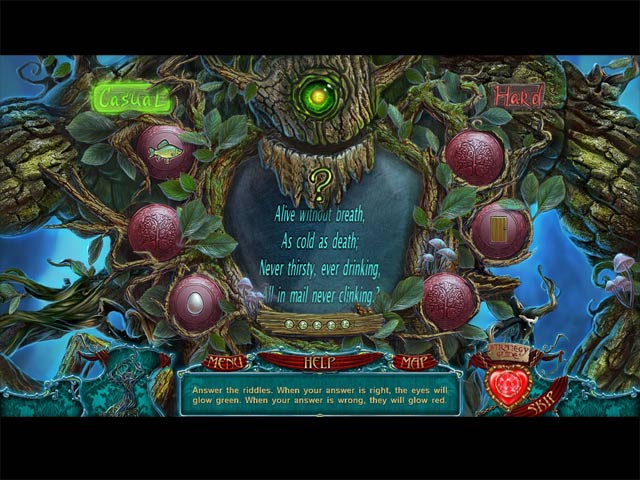 Grim Facade takes us back to Venice with this new installment, The Red Cat. Recently, a series of murders has been going on in town, with the killer announcing its victim by putting a Red Cat on the victim's front door. The Mayor has asked for your expertise when his son appears to be the […]
Marjory called for your help when her fiancé has been kidnapped by hooded figures in plague masks. As you dive deeper into the case, you discover something far sinister lies behind. PuppetShow has now come to the ninth installment, with little progress. First off, there is simply nothing innovative about the story in PuppetShow: Her Cruel Collection. […]
Here comes another Dark Tales game in this long-running series from ERS Game Studios. In this ninth installment, you are asked to travel to Hungary to solve another gloomy case, based on the famous Allan Poe's short story Metzengerstein. Despite Metzengerstein being one of our personal favorite Allan Poe's works, we found this installment […]