INFO
Item Reviewed
Mystery Case Files: Dire Grove, Sacred Grove Collector's Edition
December 3, 2014
RELEASE DATE
November 26, 2014
DEVELOPER
Elephant Games
Big Fish Studios
FEATURES
Widescreen Support
Interactive Jump-Map
Voice Overs
5 Difficulty Settings
Investigation Board
COLLECTORS EDITION
Exclusive Bonus Chapter
Integrated Strategy Guide
Wallpapers & Concept Art
Soundtracks & Cutscenes
Achievement & Collectibles
Alternate Ending
Back in 2009, Mystery Case Files: Dire Gorve was released to rave reviews and skyrocket sales – even until today, it remained as one of the most successful and most loved installment in this renowned HOPA franchise. Dire Grove, Sacred Grove is the continuation of that famous game; even though, this time, it was developed by
Elephant Games
not Big Fish Studios.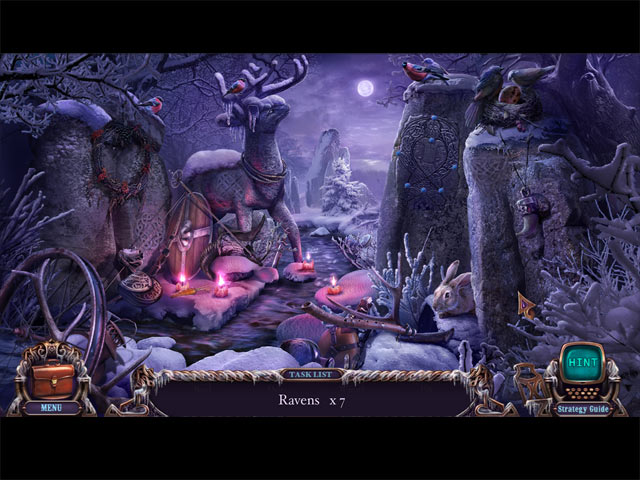 Dire Grove is perhaps in its direst state yet. Rumor has itthat the Mistwalkers are responsible for the severely cold weather and animalattacks Dire Grove is experiencing. Join the hunters of Dire Grove as you learnthe dark secrets of the Mistwalkers and find out who is the actual man behind it all! It is a common fact that Mystery Case Files games have some of the most entertaining storylines available in the casual games market. The story in Dire Grove, Sacred Grove is indeed not a disappointment; but while it is captivating and suspenseful all the same, it lacks the complexity and creepy factor that make this long-standing franchise famous to this day.
Let us take a note that Dire Grove, Sacred Grove is not thefirst Mystery Case Files game that is developed by Elephant Games. In fact, last year's Fate's Carnival was also developed by this talented developer. Nonetheless, as close as Elephant has gotten to the MCF: Dire Grove level, this sequel is no match for its predecessor.
If we look at Dire Grove, Sacred Grove as a standalone game,not as a follow-up to what was the pinnacle of HOPA, then we will be extremely impressed by the quality of the game. The production of Dire Grove, Sacred Grove is definitely huge – from mind-blowing visuals and stunning special effects, to top notch soundtracks and epic cutscenes. On the other hand, that sense of creepiness and mysteries that the first Dire Grove game had are basically nowhere to be seen in this sequel.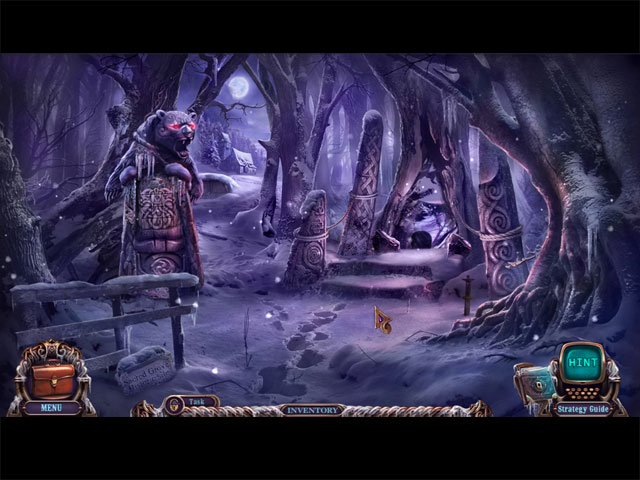 Regardless of that, we did enjoy every slightest bit of this amazing game. The gameplay flows very well and the tasks integrate well with the storyline. Despite the lack of diary, the game made for that with a well-thoughout investigaton board where you can collect clues and deduce conclusions about the situation. All the other basic features are also present,a beautiful jump-map, nice array of achievements, two sets of collectibles and 5 difficulty settings for instance.
There is a perfect balance between hidden object scenes andpuzzles in this eleventh Mystery Case Files game. We thought that while thehidden object scenes are exquisitely made and very entertaining, they are alittle bit too simple for experienced players like us. In contrast, the puzzles did give us some head-scratching moments. Our favorite Super Puzzles are also included in the game, these are the real challenges.
Thanks to these difficult puzzles, Dire Grove, Sacred Groveis a satisfyingly long game. The main game alone took us around 4 and a halfhours to complete; plus around 50 minutes from each of the two bonus gameplays (Bonus Chapter and Alternate Ending). Other extras are nothing hype about, all listed in the checklist above.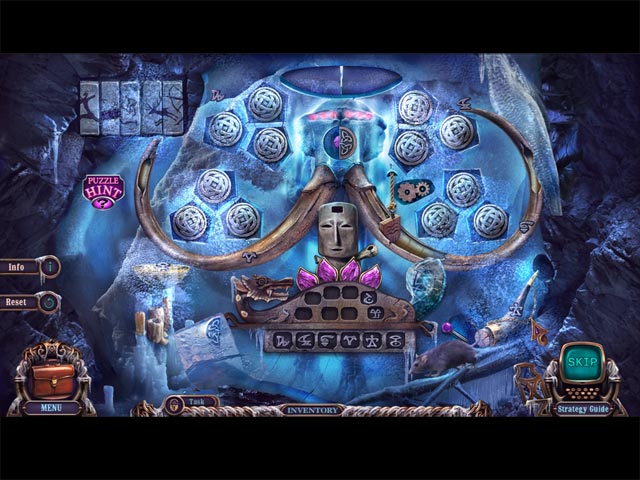 Friendly Fox Studios offers you to play ReDrawn: The Painted Tower, a remake of a classic that will be released on November 12th, 2021. This is a Hidden Object Puzzle Adventure game, which is a type of point-and-click adventure with a story. Players are tasked with finding a list of objects hidden within a specific […]
After waking up on a bright beach full with object seeking activities in this hidden object game, your memories will become hazy.Gather your wits and retrace your steps in the search and find hidden objects game as you travel around tropical Costa Rica, playing all of the games and remembering how you got there.DominiGames' Hidden […]
In these hidden object games, uncover a plot against the Vermillion Watch.Play these free hidden object games with a mystery theme! To become a hero, you must find all of the hidden objects required to win one of the top full item locating adventures packed with puzzles, brain teasers, and other entertaining mini-games.Domini Games has […]