INFO
Item Reviewed
Haunted Hotel: Death Sentence Collector's Edition
December 26, 2014
RELEASE DATE
December 19, 2014
FEATURES
Widescreen Support
Interactive Jump-Map
Voice Overs
3 Difficulties + Custom Mode
Diary
COLLECTORS EDITION
Exclusive Bonus Chapter
Integrated Strategy Guide
Wallpapers & Concept Art
Soundtracks & Screensavers
Alternate Ending
Achievement & Collectibles
Bonus Mini-Games
In the past few years,
Elephant Games
had come up with many popular franchises, some turned out to be among our personal favorites. The Haunted Hotel series, though, has never been able to achieved that level – we always feel that the past two Haunted Hotel games developed by
Elephant
lacked something memorable and the essential creepy factor. But then December comes, and Haunted Hotel: Death Sentence is here to prove us wrong.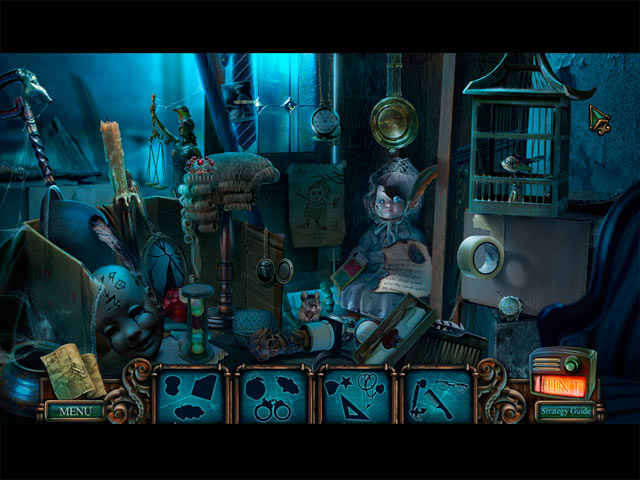 Elephant
Games is undoubtedly an amazing developer, but their games are not always flawless. There were some games from
Elephant
that the stories felt a little disjointed and all over the place. Not with Death Sentence though, this game has one of the most cohesive, most captivating and perhaps most suspenseful stories of 2014. You received a letter from your friend and co-worker, James, claimed that he had already died and urged you to go to the Holy Mountain Hotel and seek the secrets. When you arrived at the place, you discovered what seems to be a serial murder; and when there was hope that your friend might still be alive, you need to catch the killer and save James.The breathtaking story was accompanied by the game's fantastic production. The visuals are mind-blowing, the graphics are sharp and the special effects are downright stunning. There were a few action sequences in the game as well, all of which were extremely polished. Haunted Hotel: Death Sentence was also a very creepy game, with lurking shadows here and there, dark and mysterious atmosphere, spooky ambient sounds and sinister sound effects. Furthermore, we were also impressed by the quality of the voice overs – they were clear, easy to follow and perfectly portrayed each character.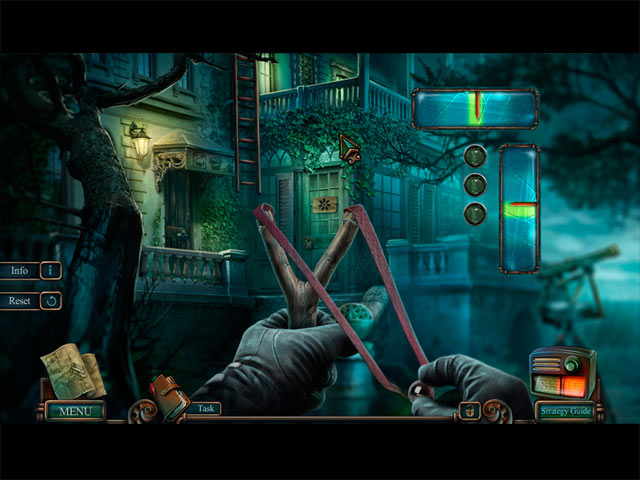 For advanced players, Haunted Hotel: Death Sentence might be a little too easy – one of the reasons behind its 3 hours short length. The hidden object scenes were entertaining, but lacked the challenge. While the puzzles, which were more challenging, although linked with the story well, were not particularly innovative. Still, the whole gameplay was undeniably smooth and at least the game succeeded in keeping us moving forward.The Collector's Edition of Haunted Hotel: Death Sentence includes some gallery items, two sets of collectibles, achievements, a 40-minute bonus chapter and an alternate ending sequence. In our opinion, the Collector's Edition is not extremely special in terms of the bonus content, but it is definitely worth purchasing just for the quality of the game alone.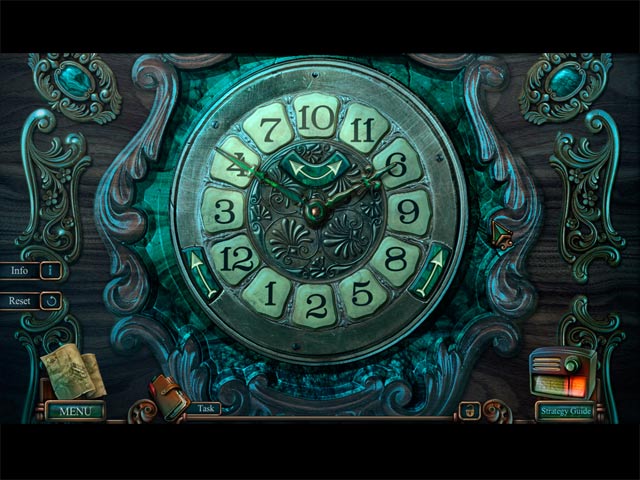 Br the InvestiGator will likely satisfy your needs for the foreseeable future if you're loing for a point-and-click adventure game with competent visuals, anthropomorphic animals, a respectable beat-'em-up minigame, and a respectable number of alternate paths that lead to various interactions with characters as you progress. In this hybrid of an Adventure game and a […]
A well-written drama with excellent acting, Telling Lies captures the essence of contemporary living. The characters go about their daily lives, which are centered on technology and social media. They use sites for video messaging to communicate. And practically every element of their lives is intertwined despite the distance between them. A series of one-sided […]
A classic whodunit, Tangle Tower has a vintage and contemporary feel to it. With clearly unrealistic puzzles, clever commentary, and a lot of click ticking, hunting for clues, and speaking to witnesses, it pays homage to classic point-and-click games. However, the game doesn't come across as a carbon ; rather, every design decision you come […]