INFO
Item Reviewed
Fishdom: Depths of Time Collector's Edition
December 8, 2014
RELEASE DATE
November 28, 2014
COLLECTORS EDITION
150 EXCLUSIVE Bonus Levels
Wallpapers & Concept Art
Soundtracks
Fishdom: Depths of Time is the fourth official installment in the long-time hit Match 3 series, Fishdom. The Fishdom franchise always struggles to impress us with new ideas and unique features in each of its releases, and Depths of Time does not suggest differently.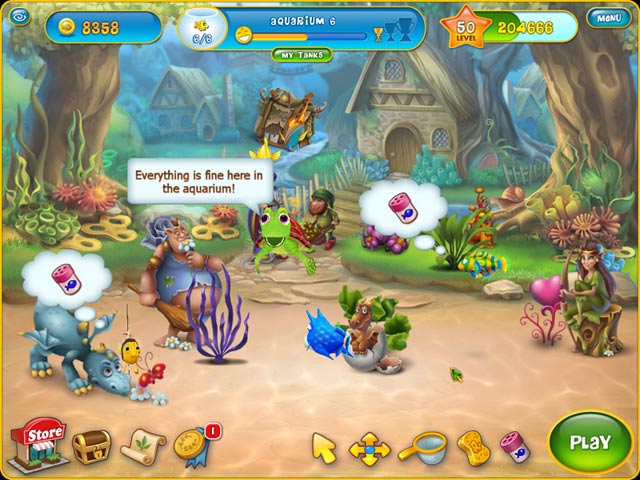 If you have played any of the past three main Fishdom games, or any of the franchise's holiday-themed sub games, then that is all you need to get this new Fishdom game going. Basically, Depths of Time is the same old Fishdom with the option to theme your fish aquariums as different epochs'.
You will be playing over 250 Match 3 levels, earning some funds and buying new decorations, new backgrounds and new fish species for your tanks. You can set your imagination free in Fishdom: Depths of Time, as you can adjust the size of each object in your tank and its placement with no restraints – and make your tank looks just like you wanted.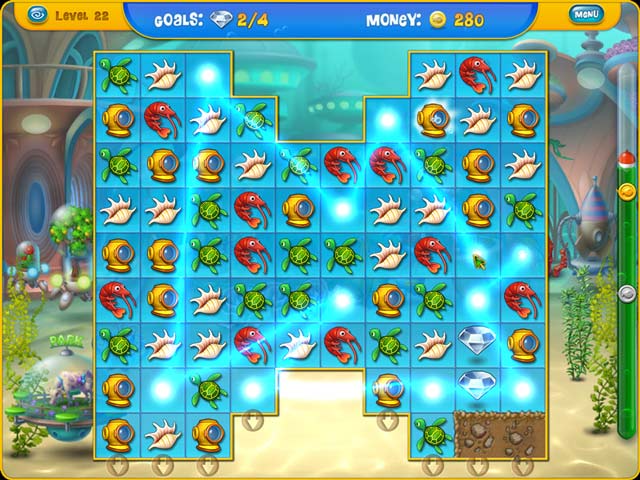 On the Match 3 mechanics, Depths of Time is a pretty standard Match 3 game. The objectives of each level are different, which alleviate the pain from repetition a little; but still, there are no mini-games or side-puzzles to hold our interests. One thing that is noticeably different from the past Fishdom games is the level of difficulty. This fourth Fishdom game is much harder than its predecessors, especially when you get to the later levels. Luckily for casual players, there are options to switch off the timer as well as certain obstacles to smoothen up the gameplay.
Presentation wise, Depths of Time does not fail to impress. The graphics are cheery and colorful, with the lively animated fishes and some eye-catching visual effects. The soundtracks are as charming and optimistic as ever, they help fill the aquariums with joy.
The Collector's Edition featured 150 Bonus Levels, some new decorations and fish types along with Wallpapers, Screensavers, Soundtracks and Concept Art. Recommended for avid Match 3 players or die-hard Fishdom fans.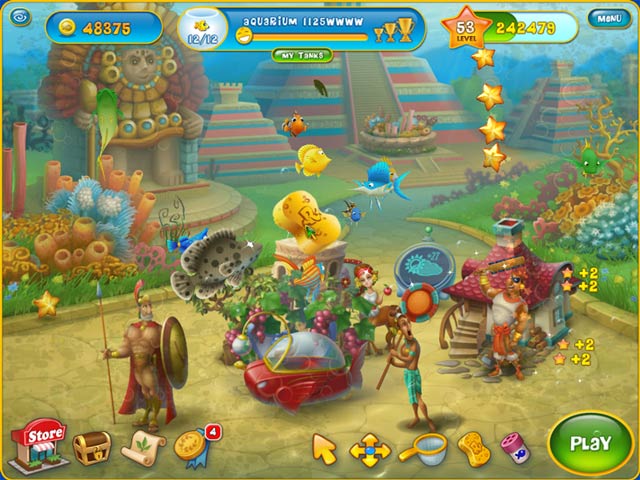 After having found massive success with mobile free-to-play Match 3 games such as Gardenscapes and Fishdom and simulation games like Township, it is time for the mighty Playrix to get into hidden objects! Manor Matters introduces you to Carl, as he recently inherits a mysterious mansion named Castlewood from his grandparent. Can you help Carl unravel […]
With over 223 million downloads, Gardenscapes is undoubtedly one of the most popular Match 3 games on mobile ever (along with its spin-off Homescapes) – and for good reasons! This Match 3 extravaganza from Playrix is not only easy to play, incredibly addicting and pleasant on the eyes, it also packs a ton of innovative […]
Wildscapes Review – A New Match 3 Puzzle Game From the Studio Behind Gardenscapes Playrix released Gardenscapes back in 2016 and Homescapes in 2017, it is finally time for a brand-new Match 3 extravaganza. Following two massively successful Match 3 puzzlers, Wildscapes takes you out from the comfort of your garden and your home to […]