INFO
Item Reviewed
Dreamscapes: Nightmare's Heir
December 17, 2014
RELEASE DATE
December 03, 2014
FEATURES
Widescreen Support
Voice Overs
3 Difficulty Settings
Diary
Collectibles
From the standards of the previous works from Shaman Games, we expected Dreamscapes: Nightmare's Heir to impress us, just like its predecessor did. Unfortunately, Dreamscapes 2 turned out to be just another generic HOPA; in fact, it is the worst offering from Shaman Games to date.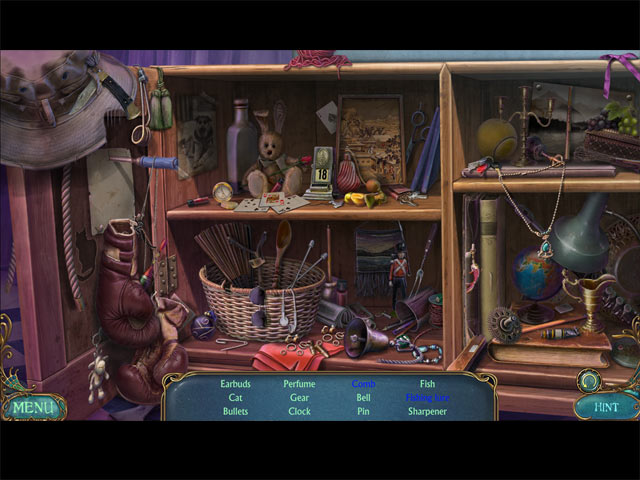 The Sandman is back for the revenge he had promised at the end of Dreamscapes: The Sandman and this time, you need to play as Laura and save your husband, Tim, from his own nightmares. Nightmare's Heir is a portal-adventure game, with each portal telling a different mini-story, with a different nigthmarish theme. Despite the unoriginal plot, we actually enjoyed getting to know the darker side of Tim's mind as we traveled through his twisted, yet amusing nightmares.
Dreamscapes: Nightmare's Heir is an unarguably well-designed game. Each nightmare portal is unique, creative and clearly separated from the others; making the game not as boring as it would have been. Besides, the visuals and sounds of Nightmare's Heir were also great. The graphics were not mind-blowing or super fancy, they looked pretty amazing and nonetheless. Similarly, the soundtracks were not particularly epic, but they fitted with dark theme of the game quite well.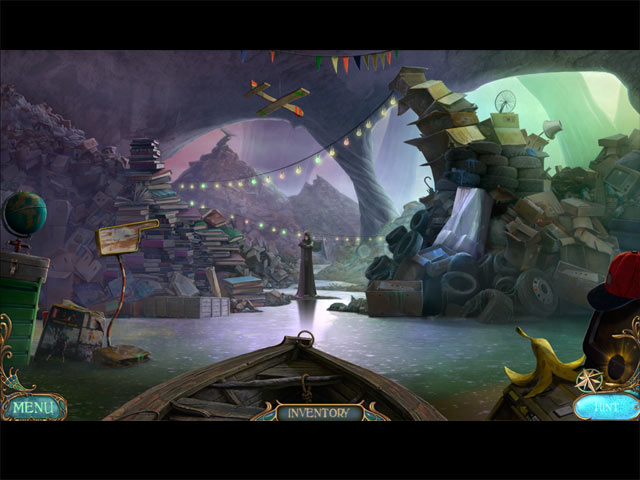 Unlike the first Dreamscapes game, Nightmare's Heir was not a pure casual adventure game. For some reason, Shaman Games decided to include a few hidden object scenes in this sequel, not necessary a bad thing though. The hidden object scenes here were mostly standard junk-piles that were slightly interactive, not especially entertaining, but at least they were sporadic. As an adventure-focused game, Nightmare's Heir featured relatively few puzzles, and those that were included were fairly easy and not very innovative. The majority adventure part of the game was fun; although we would have enjoyed it much more if the hint system was less frustrating and a jump-map was actually there to alleviate the pain of backtracking.
To the player's benefits, Dreamscapes: Nightmare's Heir contained a number of extras such as a handful of Achievements and over 100 Collectibles (they were annoying and extremely hard to spot by the way). Still, those extra features was not able to make up for the game's short length, we finished the game just under 3 hours on the easiest mode.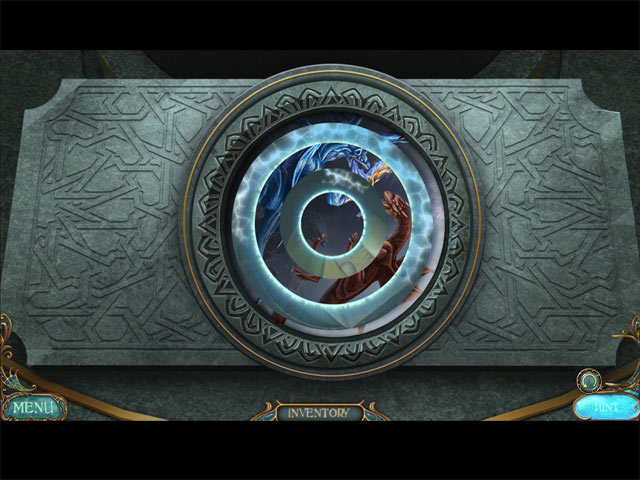 Your friend is having trouble in these searching games because her grandma has gone missing, and she believes something bad has happened.To become a true Fairy Godmother, you must travel to various locations in this hidden object game. Various HOPs and mini-games will assist you in immersing yourself in the enchanting story of a fairytale […]
Demon Slayer's massive success has catapulted it into the shonen major leagues, where anime such as Dragon Ball, One Piece, Hunter x Hunter, and Naruto have dominated for decades. Demon Slayer stands out from its action-adventure peer's thanks to its vibrant art, which includes both conventional 2D and spectacular 3D animations, sweeping/emotional combat themes, and […]
Over the years, the New Yankee series has gained quite a reputation among Time Management fans and built itself a loyal group of players. In this ninth installment, the series still has many tricks up its sleeves. When an evil spell bo plans to defeat the King and Queen and conquer Camelot, it is up […]