INFO
Item Reviewed
Christmas Stories: Hans Christian Andersen's Tin Soldier Collector's Edition
December 10, 2014
RELEASE DATE
December 05, 2014
FEATURES
Widescreen Support
Interactive Jump-Map
Voice Overs
3 Difficulties + Custom Mode
Tin Soldier Helper
COLLECTORS EDITION
2 Exclusive Bonus Chapters
Integrated Strategy Guide
Wallpapers & Screensavers
Concept Art
Soundtracks & Cutscenes
Achievement & Collectibles
We definitely know what to expect from
Elephant Games
when it comes around to Chirstmas season. Christmas Stories: Hans Christian Andersen's Tin Soldier is the third installment in the popular seasonal Hidden Object Adventure franchise; this time the atmosphere is more celebratory and the storyline is more romantic than ever.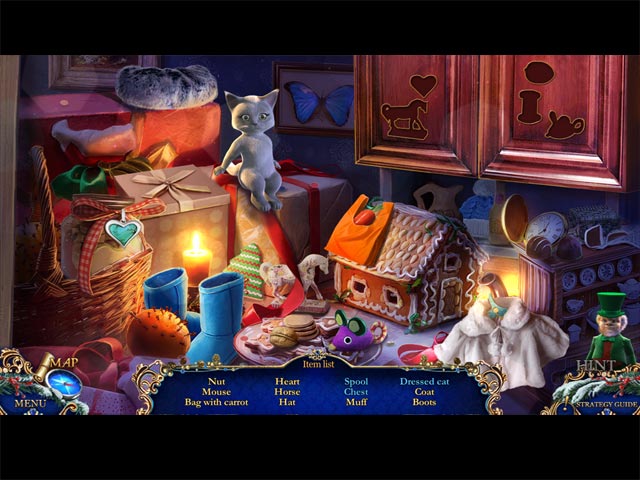 Christmas Stories: Hans Christian Andersen's Tin Soldier is a loose continuation of the franchise's trailblazer 'The Nutcracker'. The Rat King has turned three innocent lives into toys once again; help guide your old friend, The Nutcracker and your new pal, Tin Soldier on the mission to rescue Mary, the Ballerina from the evil Baron and his fellow. Despite being named Hans Christian Andersen's Tin Soldier, the story in this game does not focus on the original classic; instead, Elephant Games has turned things round and spiced things up that this new Tin Soldier feels like a completely new story.
We were impressed by many of the puzzles included in Tin Soldier. Most of them helped advance the story in some very interesting ways, and a number of them are remarkably unique. Although the puzzles can feel a little time-consuming and tedious at times, we recognized and appreciated Elephant's attempt to level up the challenge factor which is considerably rare in today's HOPAs. Apart from the main puzzles, Tin Soldier also featured a variety of mini-puzzles.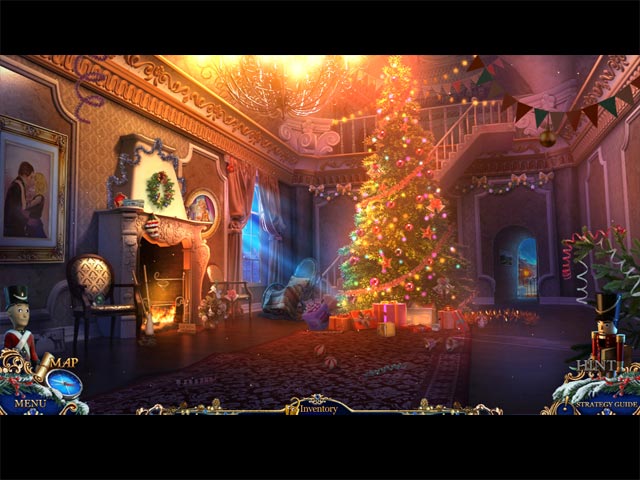 The visuals and sounds in Tin Soldier were certainly stunning. The graphics were extremely bright, high-spirited and splendidly colored – perfect theme for the holiday season. At the same time, the character animations are probably the liveliest and smoothest we have seen from Elephant Games – even though we felt like there was an excess use of unnecessary animations, the characters were really cute indeed. In addition, the soundtracks were Christmasy and professionally composed and produced.
Tin Soldier is undoubtedly a very busy game, with lots of locations to visit, countless things to collect and multiple tasks to be completed at the same time. Along with the Nutcracker who acts as the hint button, we also received help from the Tin soldier which sat at the bottom left of the screen. All the standard features expected were present in the game, from the beautiful jump-map to a custom mode difficulty setting. There was nothing notably innovative or unique in Tin Soldier, but it did manage to entertain us from the beginning to the end.
More advanced players might feel that Tin Soldier is a bit short, as we completed the game in just under 4 hours.  The Collector's Edition of the game consists of two bonus chapter, which combined to make up a 40 minutes extra length, two sets of collectibles, a handful of achievements and the usual Gallery bling.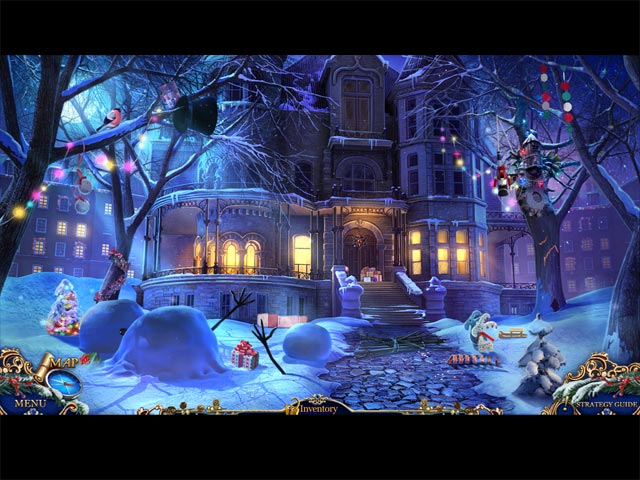 Christmas Stories- The Christmas Tree Forest will engage you in the unforgettable world of Haunted Hotel and put your skills to the test in thrilling hidden-object puzzles, fascinating locations, and uncovering the hotel's mystery that is robbing people of their years of life before it's too late. Will you be able to solve the puzzles […]
Solve challenging riddles, travel to odd locations, and uncover the secrets of the magical Halloween animals. Will you be able to solve Halloween Stories: The Neglected Dead's puzzles? You have a fantastic opportunity to learn about the surprises that the three world locations have in store for you. Neglected, a great puzzle adventure game from […]
In this detective adventure game from Elephant Games LLC, which was released on March 4, 2021, you can hunt for hidden things and solve puzzles and brain teasers.Your mission is to find unusual stuff in order to halt the murder. Can you solve the "Strange Investigations: Becoming" criminal case? Explore crime scenes, stop the perpetrator, […]