INFO
Item Reviewed
Surface: Game of Gods Collector's Edition
November 26, 2014
RELEASE DATE
November 21, 2014
FEATURES
Widescreen Support
Interactive Jump-Map
Voice Overs
3 Difficulties + Custom Mode
Diary
COLLECTORS EDITION
Exclusive Bonus Chapter
Integrated Strategy Guide
Wallpapers & Concept Art
Soundtracks & Screensavers
Achievement & Collectibles
Bonus Room
A research study turned into a horror sequence as you discovered that your friends, Jim, Kevin, and Maggie have been abducted into a board game! Surface: Game of Gods blasts off with a lot of promise, then loses its steam from there.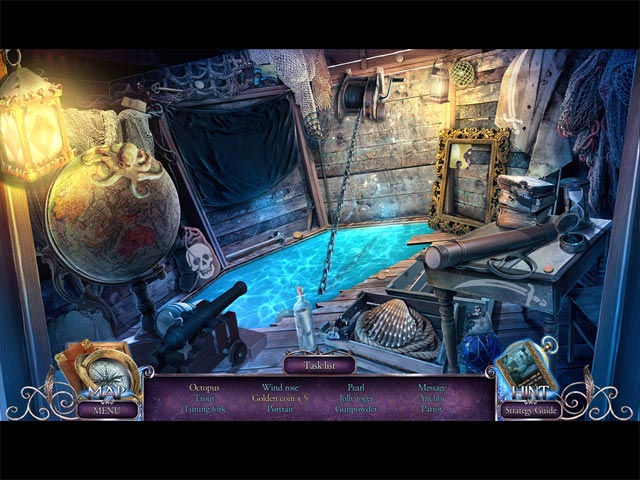 Surface: Game of Gods undoubtedly has a very neat and creative concept, despite its similarities with Jumanji. During the demo length, we were intrigued by how Elephant Games has smartly adapted the mechanics of the game and what a clever way the story is being told. Unfortunately, a unique concept eventually evolved into just another dark fantasy game as the game progressed. At the end of the game, we found the story to be juneville and unoriginal, rather than thrilling and innovative.
Apart from that, Game of Gods did pretty much everything right, albeit not in an especially noteworthy way. The visuals and sounds are amazing, with the same top-notch quality that can be expected from Elephant Games. The tone of the game is quite dark, but Elephant certainly plays well with the lighting making each scene creepily gloomy, while not being too dark to see all the details. Game of Gods stays quiet most of the times; however, the soundtracks during action cuts and animation scenes are impressively epic.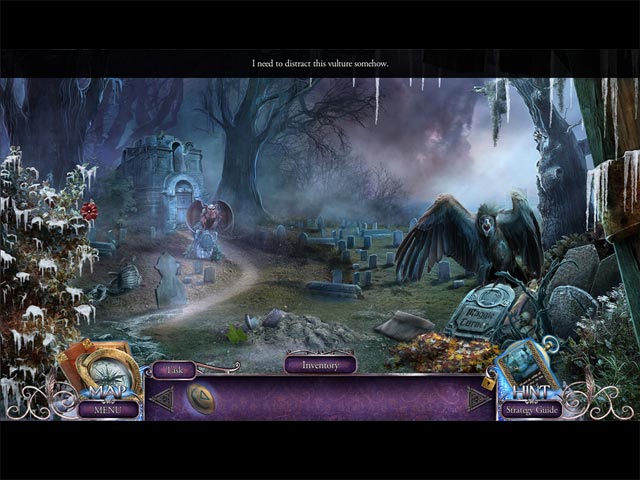 Gameplay wise, Surface: Game of Gods is exquisitely made. The balance between the hidden object scenes and mini-games is simply perfect, in spite of the fact that the level of challenge of each of them noticeably contrasts each other. The hidden object scenes are very interactive and come in a variety of formats, while being extremely easy at the same time. On the other hand, the puzzles are not entirely original, but they are surely tricky. Other gameplay aspects are the standards, except the magic cards which you can use to summon useful helpers.
Surface: Game of Gods is not a very long game either; we finished the main game just over 3 hours and the bonus chapter within an hour. The Collector's Edition features are alright, all the gallery items, collectibles and achievements, plus a Bonus Room, which is basically a cat's house decoration mini-game.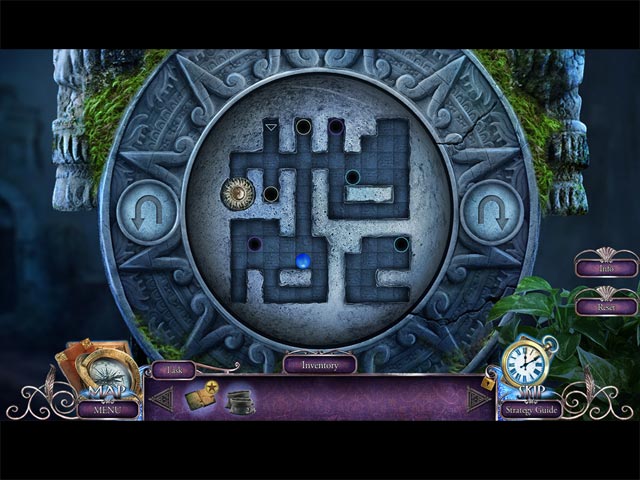 Christmas Stories- The Christmas Tree Forest will engage you in the unforgettable world of Haunted Hotel and put your skills to the test in thrilling hidden-object puzzles, fascinating locations, and uncovering the hotel's mystery that is robbing people of their years of life before it's too late. Will you be able to solve the puzzles […]
Solve challenging riddles, travel to odd locations, and uncover the secrets of the magical Halloween animals. Will you be able to solve Halloween Stories: The Neglected Dead's puzzles? You have a fantastic opportunity to learn about the surprises that the three world locations have in store for you. Neglected, a great puzzle adventure game from […]
In this detective adventure game from Elephant Games LLC, which was released on March 4, 2021, you can hunt for hidden things and solve puzzles and brain teasers.Your mission is to find unusual stuff in order to halt the murder. Can you solve the "Strange Investigations: Becoming" criminal case? Explore crime scenes, stop the perpetrator, […]