INFO
Item Reviewed
Silent Nights: Children's Orchestra Collector's Edition
November 4, 2014
RELEASE DATE
October 31, 2014
FEATURES
Widescreen Support
Interactive Jump-Map
Voice Overs
3 Difficulty Settings
Story Files
Music Sheet
COLLECTORS EDITION
Exclusive Bonus Chapter
Integrated Strategy Guide
Wallpapers
Concept Art
Soundtracks
Achievement
For decades, the Deux family has gained reputation and respect among others in the world of music. One night, at a concert of the Deux's children, a mysterious man appeared and burned the place down while kidnapping the children. As a member of the Deux family, you have to use your musical talent and expert skills to chase down the villain and save the children!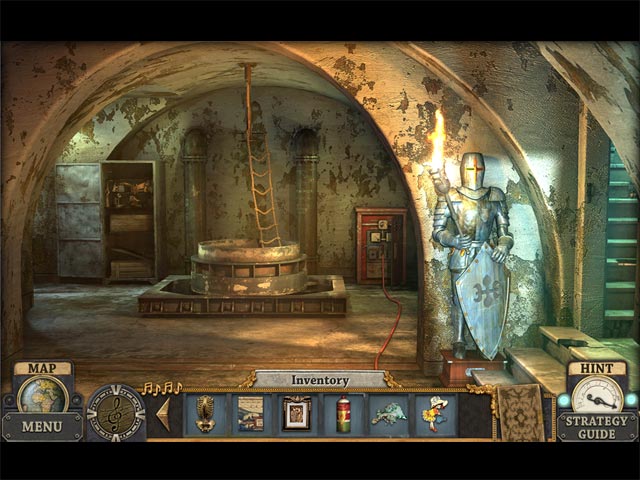 The previous Silent Nights game was released at the beginning of 2012; unfortunately, after two and a half years, this sequel has not improved upon its predecessor. Firstly, Silent Nights: Children's Orchestra is definitely not a unique one; in fact, it is so humdrum to the point of very predictable and sometimes, boring.
The visuals are not especially impressive either. With blurry graphics, dull artwork and bland color tone, Children's Orchestra is definitely not that spectacular to look at. The soundtracks are better since this is supposed to be a music-themed game. The background music does its job well on creating a sense of excitement; at the same time, remains unobtrusive in the background. The voice overs are fine, nothing that has caught our attention.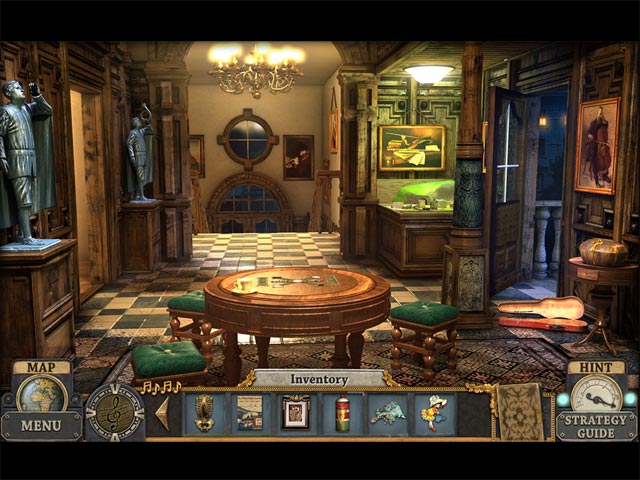 As plain as the story might be and as unremarkable as the presentation is, the gameplay is even more tedious. None of the aspects of the gameplay are particular entertaining or challenging, although most of them is very well crafted. The majority of the hidden object scenes is very interactive, and many of the puzzles offer some nice twists on the familiar ones; neither of them has really stood out nor very clever. In addition, the hint system is arguable useless, as it offers very little help outside of hidden object scenes. Still, the developer has managed to fit in two of somewhat interesting features; the music sheet and the story files to cheer things up a bit.
As a Collector's Edition, Silent Nights: Children's Orchestra is also a weak one. The bonus content only featured an okay bonus chapter, a walkthrough, achievements, wallpapers, concept art and soundtracks; not even collectibles, unless you take those story files into account.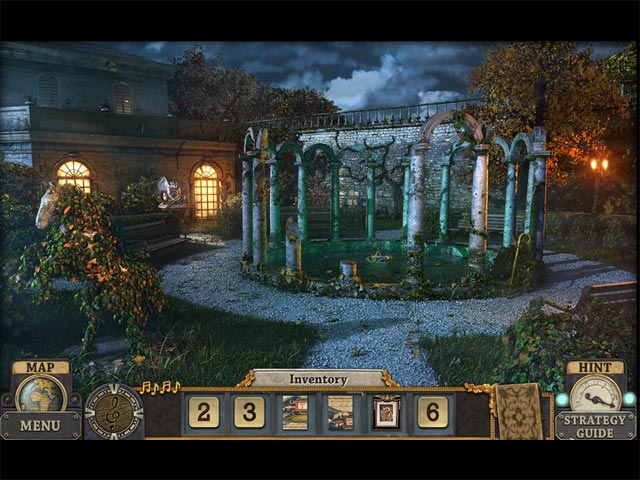 Elephant Games is slowly, but surely building the Paranormal Files series to become another one of their flagship franchises. In this latest installment, follow the now-famous Rick Rogers as he is welcomed into a new social circle of paranormal friends. But his hopes for a stable period in his life comes crashing down when he […]
This game was previously titled Mystery Tales: Dead Bride. Your niece Heather Neville's fiancé mysteriously collapsed and remained unconscious at the wedding rehearsal. As an experienced paranormal investigator, this case seems to be right up your alley! Travel to land as far as the Underworld to learn the truth about a vindictive spirit that tried […]
Over the years, the Jewel Match franchise has gotten adept (and extremely efficient) at churning out new sequels, both in with its many Match 3 installments and its themed solitaire spin-offs. Jewel Match Twilight 3 is the third Halloween-themed game for the franchise's Match 3 arm – while it might be several months out of […]