INFO
Item Reviewed
Rescue Team 4
November 12, 2014
RELEASE DATE
October 29, 2014
DEVELOPER
Alawar Entertainment
FEATURES
Widescreen Support
Interactive Jump-Map
Relaxed Mode
Chain-Tasks Assignment
Rebuild houses, buildings and stations all while rescuing people from the Mother Nature. The well-known Rescue Team series is back with its fourth game, but nothing much has improved.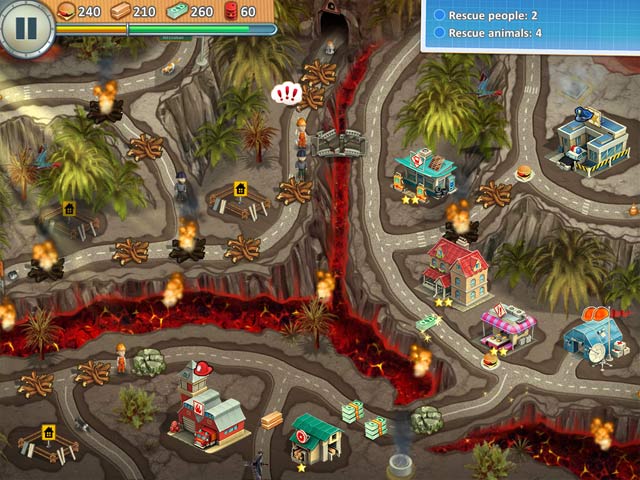 Right in the storm of Hidden Object Adventure games, Alawar suddenly released Rescue Team 4 without any warning. Rescue Team 4 is a resource-management game, and it definitely plays like one. Your task is to rescue all of the people get trapped by the forces of nature in each level, and you need to build several commercial buildings and residences to aid your mission.
As if the developers have assumed that all of casual gamers are familiar with the genre, Rescue Team 4 starts off with no tutorial or basic instructions whatsoever. The first few levels of the game are incredibly simple, and although the level of difficulty does increase level after level; it is still not as challenging as some of the similar games we have gotten lately. There is nothing off with the gameplay in Rescue Team 4, as it plays super smoothly on our PC. However, it lacks all those bells and whistles that make it stand above the rest of the crowd.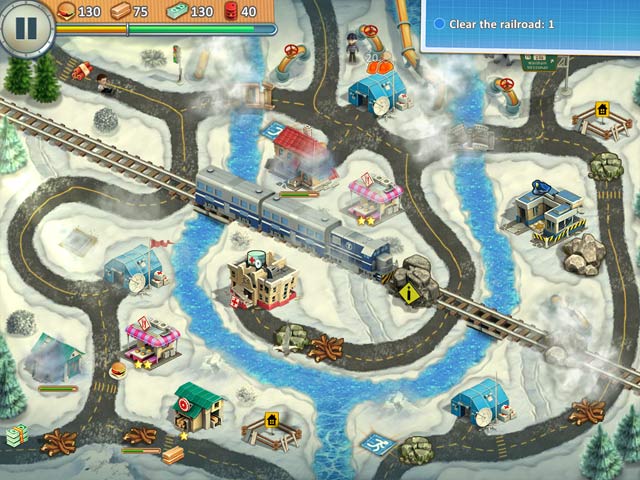 On the other hand, the art style in Rescue Team 4 is quite different from those in its previous installments. It is still cartoonish and colorful, but the characters are more three-dimensional and the graphics are more attractive we would say. The background music is just fine, relaxing and soothing.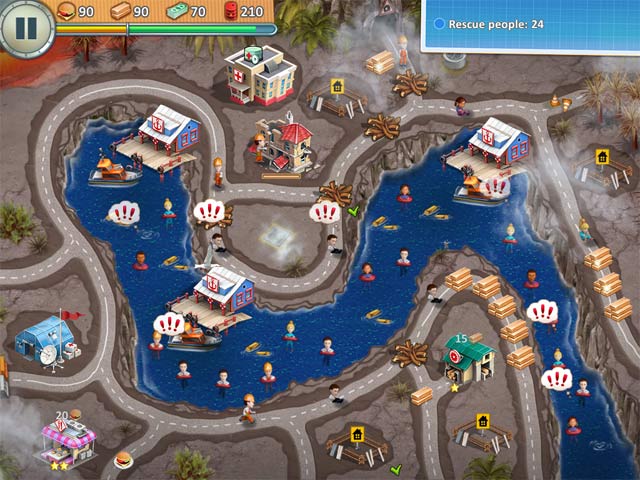 Over the years, the New Yankee series has gained quite a reputation among Time Management fans and built itself a loyal group of players. In this ninth installment, the series still has many tricks up its sleeves. When an evil spell bo plans to defeat the King and Queen and conquer Camelot, it is up […]
Claire always aspires to be a famous master chef, and her dream has a chance of becoming true this time. Join Claire on her cross-country adventure as she opens food trucks, serving icious dishes to the masses. Can you help her survive the chaos of running restaurants in Claire's Cruisin' Cafe? Is 2020 the resurgence […]
Join Ashley and Scott as they co their way across cuisines with the dream of launching their own successful eatery. GameOn Production presents a brand-new Time Management game sets in the world of food and icacy! Baking Bustle joins GameOn Production's growing portfolio of Time Management games, which consists of quality hits like Rescue Team […]