INFO
Item Reviewed
Nevertales: Smoke and Mirrors Collector's Edition
November 16, 2014
RELEASE DATE
November 09, 2014
FEATURES
Widescreen Support
Interactive Jump-Map
Voice Overs
3 Difficulties + Custom Mode
Diary
Owl Helper
COLLECTORS EDITION
Exclusive Bonus Chapter
Integrated Strategy Guide
Wallpapers & Concept Art
Soundtracks
Achievement & Collectibles
Replayable HOs & Puzzles
Red Heart Casino
Treasure Heart
In this third NeverTales game, Alice is now a grown-up; working as a CEO of a prestigious company. Everything seems to be running smooth until her mechanical owl helper, Gears delivered her a message saying that her father has been kidnapped by the Queen of Hearts. Help Alice use her ability to travel between the real world and the tale world through mirrors, take a trip to the Queen's castle and stop this madness!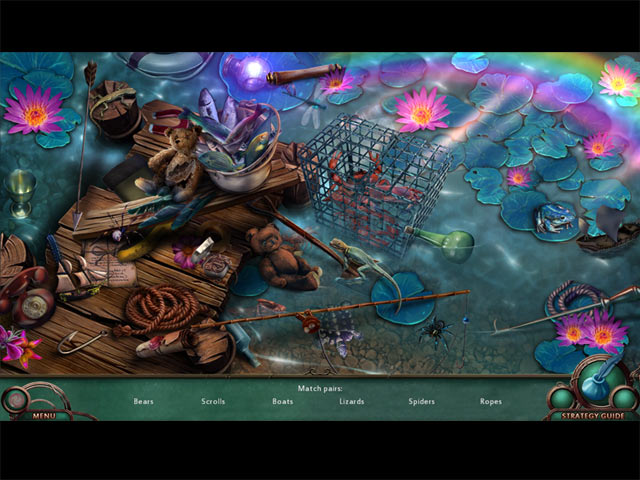 So far the NeverTales franchise has been pretty consistent in terms of production, creativity and quality – and Smoke and Mirrors does not disappoint. The presentation is as impressive as we have come to expect from Mad Head Games. The artwork is colorful and high spirited, perfectly incorporated fantasy elements into each scene. The soundtracks are expertly crafted, melodic and charming; in addition, the voice overs are also extremely well done.
At first, we were not exactly thrilled about the storyline in Smoke and Mirrors, thought it was going to be just another fantasy good vs. evil plot we have already seen a million times. However, as the game progresses, the story became clearer and more exciting, surprisingly exceeded our expectations. The story is smartly unfolded and developed, with relevant mini-games here and there to enhance the experience.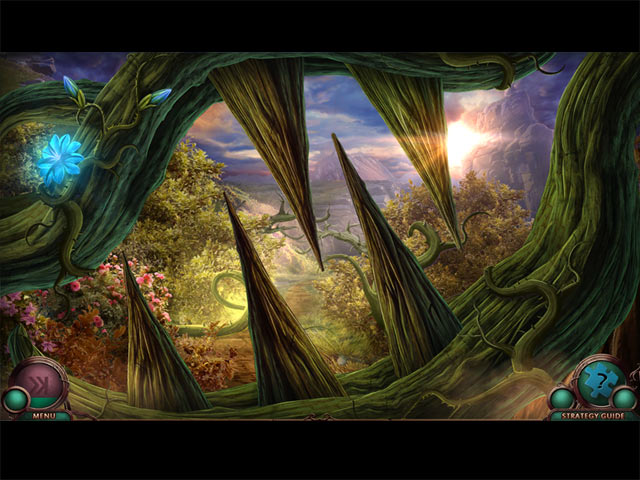 The puzzles in Smoke and Mirrors are cleverly thought out, and although they are relatively easy compared to what we have seen from Mad Head in the past, they are undeniably entertaining and considerably creative. We also thoroughly enjoyed the hidden object scenes in NeverTales 3, but again, a little bit too easy. NeverTales 3 could have been one of the very best games this year if the gameplay was more challenging. As it is now, the gameplay is undoubtedly fun, but very straightforward and fairly simple.
Our mechanical owl helper, Gears, is also back for this sequel. Unfortunately, its level of annoyance also seems to grow with its age. In this game, Gears is terribly annoying, both its personality, its movements and definitely its high-pitched voice.
Regardless of all the flaws mentioned above, we enjoyed every minute of the long main game of NeverTales 3. The bonus chapter might not be as terrific as the main game, but fun and creative all the same.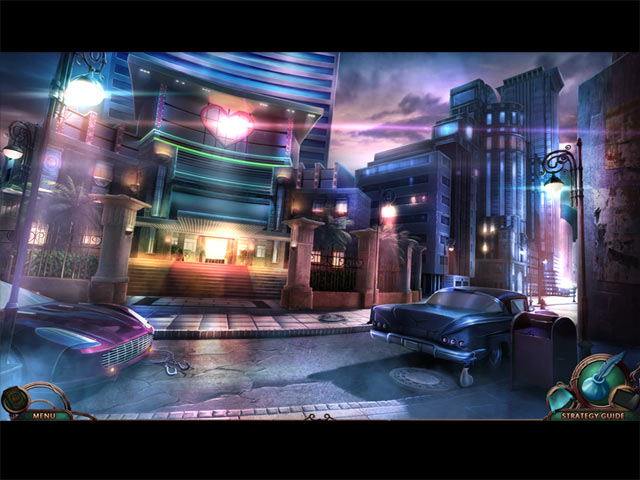 Alientrap's versatility in genres has already been demonstrated in games like Apotheon and Cryptark, which featured aesthetically unique perspectives on platforming and shooting, respectively. Users may expect to witness the results of the studio's work on Wytchwood, a new crafting and adventure game that will be released later this fall. Wytchwood immerses you in the […]
Over the years, the New Yankee series has gained quite a reputation among Time Management fans and built itself a loyal group of players. In this ninth installment, the series still has many tricks up its sleeves. When an evil spell bo plans to defeat the King and Queen and conquer Camelot, it is up […]
Here comes Domini Games with another twisted fairy tale. In Talesville, Little Red Riding Hood has been kidnapped, supposedly by the Big Bad Wolf. As the Fairy Godmother detective, it is your job not to leave any stones unturned. Is this just a simple ransom case or is there something underneath the cover? Following […]