INFO
Item Reviewed
Dark Parables: The Little Mermaid and the Purple Tide Collector's Edition
November 19, 2014
RELEASE DATE
November 14, 2014
DEVELOPER
Eipix Entertainment
Blue Tea Games
FEATURES
Widescreen Support
Interactive Jump-Map
Voice Overs
3 Difficulties + Custom Mode
COLLECTORS EDITION
Exclusive Bonus Chapter
Integrated Strategy Guide
Wallpapers & Concept Art
Soundtracks & Cutscenes
Achievement & Collectibles
Replayable HOs & Puzzles
Souvenir Chest & Parables
Eipix is definitely unstoppable now; the studio delivered a handful of top-notch games in the past year, as well as took over Hidden Expedition from Big Fish Games, Phantasmat from Codeminion/ERS-G and this time, one of the biggest HOPA series ever created, Dark Parables, from Blue Tea Games.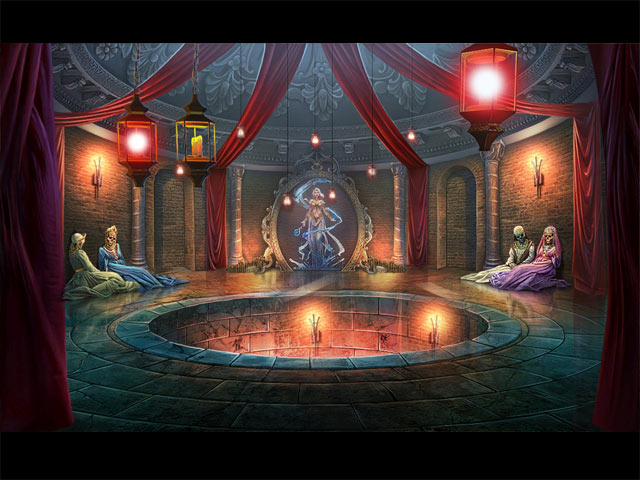 Since Dark Parables is such an iconic series, we were a little worried at first that Eipix would not be able to do the game justice. Defying our concerns, this eight Dark Parables game remained along the same line as the previous installments in terms of quality, if not, even better.
The Little Mermaid and the Purple Tide is a twisted version of the famous tale, The Little Mermaid, although the relation to the original story is very subtle. The storyline in Dark Parables 8 will keep you on your toes all the way through; journey through the enchanting kingdom of Prasino while trying to discover the secrets of the mysterious Purple Tide. Although we were captivated by the story, we did notice that the story in this installment is simpler than those in the previous games. There were less references to the stories and characters in other games which made this eight game loses its charm a little bit.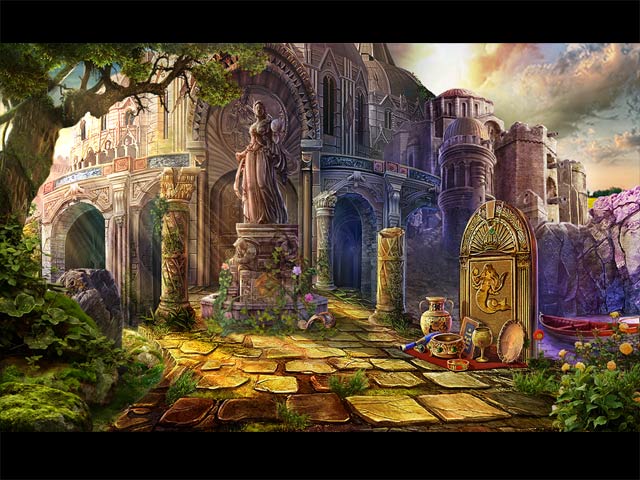 Despite knowing that the art team at Eipix is one of the very best in the industry, the artwork style of Blue Tea Games is extremely unique and incredibly difficult to imitate. It is clear from what we saw that Eipix put in a tremendous amount of effort in the attempt to recreate the same artwork style, in which the team did surprisingly well to some extent. The graphics in The Little Mermaid and the Purple Tide are no Blue Tea, but it is stunning and colorful enough for us to appreciate. We are glad that Eipix decided to remain some of the franchise's signature sound effects and music, as they always work well with the series.
Regardless of all the faults above, the gameplay has significantly improved in this sequel. Games from Blue Tea were slightly predictable lately; but with Eipix, everything has been spiced up with creativity. The main gameplay is still largely based on collecting pendants, orbs and other fantasy items – still, we found the tasks to be much more interactive and innovative. The puzzles are entertaining, but not always original and a few of them are repeated 3-4 times. And finally, good news for all the fans out there, Dark Parables 8 is still filled with gorgeous Fragmented Hidden Objects Scenes.
In the Collector's Edition, Dark Parables: The Little Mermaid and the Purple Tide also included a pretty heavy bonus content; something that has never been done by Blue Tea before. As for the length, the main game lasted roughly 4 hours for us – the bonus chapter is very solid, featured some breathtaking scenes, and has a 45 minute length.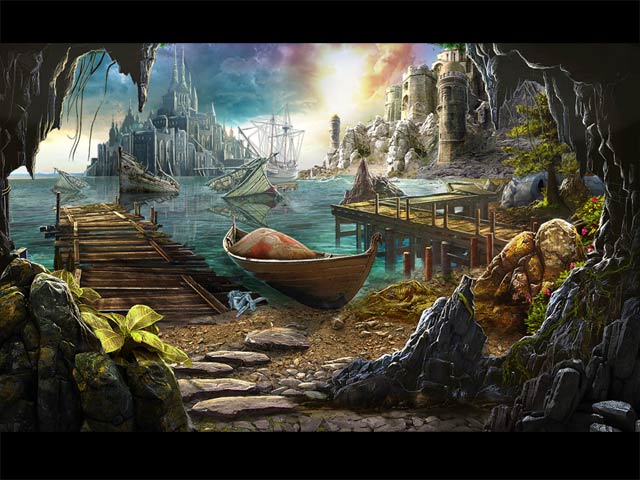 Two young art apprentices, Benno and Siegfried were searching for the forgotten Princess with a Duckling painting when they witnessed the princess stepped out of this cursed painting with their own eyes. With Siegfried missing, Benno reached out to you for your expertise and help. Discover the legendary tale of the Stained Princess of Cisneros […]
The chart-topping series Dark Parables continues with a new chapter in Portrait of the Stained Princess. Two art apprentices stumbled upon the painting "Princess with a Duckling" in an old abandoned castle. This painting is apparently haunted as a sighting of the princess herself is reported and one of the two young men that discovered […]
In Dark Parables: The Match Girl's Lost Paradise, the renewed detective is now off to a small island off the cost of Denmark to investigate a series off unexplainable fires. Are these incidents the work of the infamous Match Girl or are there secrets to be discovered? Blue Tea Games teamed up with Eipix Entertainment once […]