INFO
November 17, 2014
RELEASE DATE
June 18, 2014
Free-To-Play Hidden Object games have now become the new generation of HOPAs; while many titles were incredibly successful, some were fairly low in sales and popularity. Luckily, Agency 33 from Elefun Games is categorized in the former group – and here is why.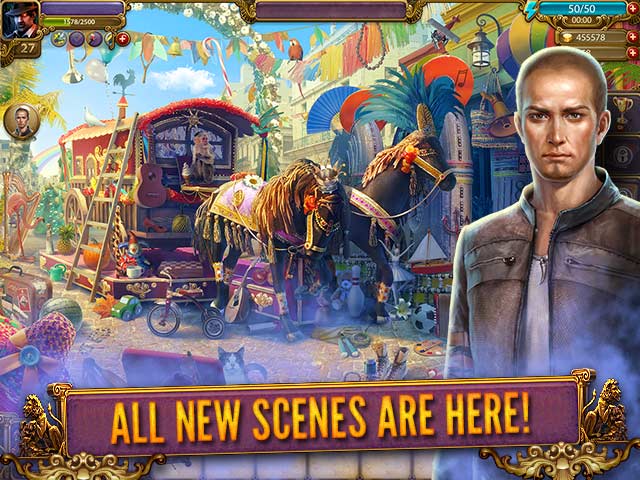 You have recently joined the Agency 33 and was on your way to seek the secrets of the Keeper when your car suddenly ran off the road and splashed into the water. You woke up with amnesia and only the Curator of the Agency, Iris, knows your existence. You need to find the Keeper and fulfill the ritual, before Titans and other evil gods invade the human world. As usual with any Free-to-Play adventure-style games, the story in Agency 33 is seemingly-endless. We would not say that the plot here is particularly exciting or captivating, but it is enough to shape the game and give us some purpose of playing.
Despite the ho-hum storyline, other aspects of Agency 33 are surprisingly amazing. The graphics are very modern and colorful; the quality is on point and each scene is attractive to its best. Also, the special effects are very fancy, while not being overwhelming. On another note, we also enjoyed the audio tracks and effects in Agency 33. The background music remains fairly quiet most of the times, letting the sound effects dominate the soundwaves.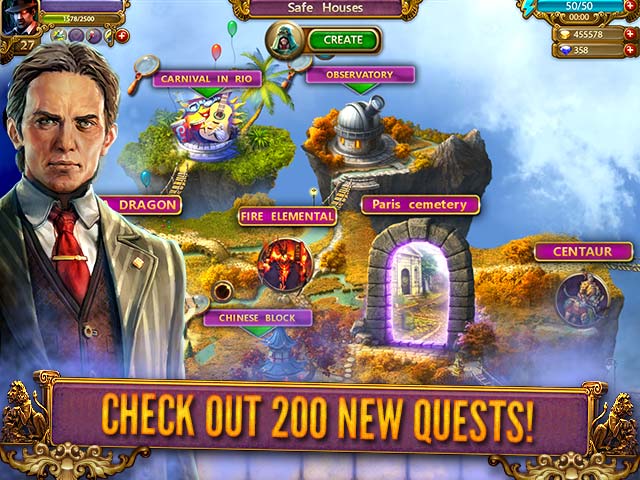 If you have played a F2P Hidden Object before, then you would probably get hooked by Agency 33 pretty quickly. The game has you searching a hidden object scene after another, finding quest items and complete the objectives. Each hidden object scene requires a set of energy to play; the energy will refill overtime, but can also be recharged immediately using gems which can be purchased using real money.
From what you have read, Agency 33 might sound like another ordinary freemium game; but rest assured, it has much more to offer. Apart from the usual aspects of a F2P Hidden Object, Agency 33 incorporates more of the adventure elements than most of games of its kind. There are a handful of adventure locations to explore, and tasks to complete. The majority of the tasks must be completed by creating special objects in the Creation Room, which is another unique feature in Agency 33. The Creation Room makes use of the items you received upon completing hidden object scenes, plus a little patient – and there you go, a magical object in your possession.
We personally think that the in-app purchases element of this freemium game balances quite well with the gameplay. The normal free session length of Agency 33 would be around 15 minutes, which should be enough for a day.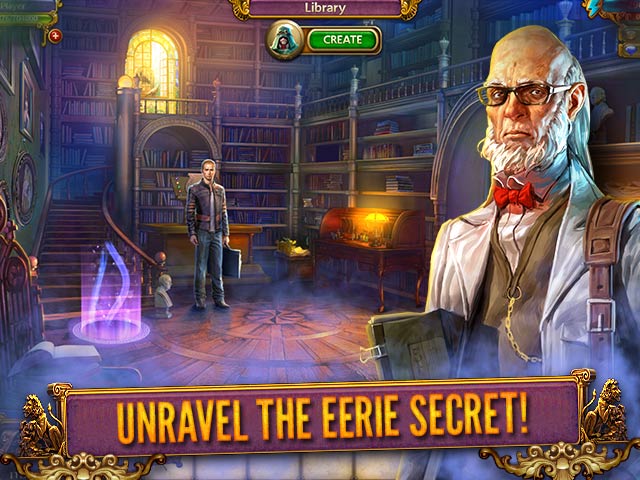 Witches' Legacy continues the successful franchise with its twelfth installment, Secret Enemy. Not long after the Ancient Once was resurrected in the previous game, evil monsters have kicked off their attack on the Earth. But these foul creatures are not the power witch's only foe, as the Witch Hunters are also out tracking down witches […]
Earth is currently swarmed with monsters and evil entities when the Witch Hunters decided to take advantage of this opportunity and attack the witches. Can you keep the Earth as well as your own coven safe from these external forces? Screenshots taken by Jan Thomas
It was the night right after the ceremony in which Fear For Sale magazine won an award and you just arrived home when you got an urgent call from your boss – creepy dolls are attacking the Fear For Sale headquarter! As a skilled investigative journalist, do you have what it takes to solve yet […]