INFO
Item Reviewed
Whispered Secrets: Into the Wind Collector's Edition
October 9, 2014
RELEASE DATE
October 05, 2014
FEATURES
Widescreen Support
Interactive Jump-Map
Voice Overs
Hidden Objects Vs. Match 3
3 Difficulty Settings
Diary
Red Panda Helper
COLLECTORS EDITION
Exclusive Bonus Chapter
Integrated Strategy Guide
Wallpapers & Concept Art
Soundtracks & Cutscenes
Achievements & Collectibles
Fifteen years ago, John Forgehill had made a deal with the Dark Lord in exchange for his daughter's eyesight – he was never seen again. Lately, several strange storms have shaken the town and took away the lives of the citizens; you were about to become the next victim if not for Emily the Huntress' help. You later discovered that Emily is the daughter of John, since she has saved your life, you owe her the explanation for her father's disappearance as you uncover the secrets of the Dark Lord!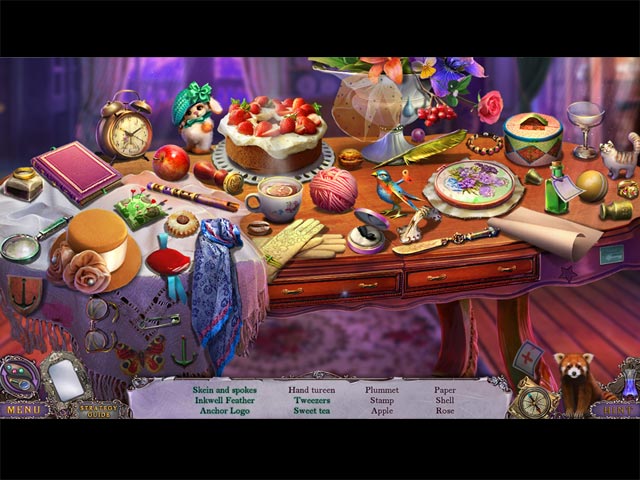 Whispered Secrets: Into the Wind is the third game in the Whispered Secrets franchise, and it is certainly the best one yet! The storyline in Whispered Secrets: Into the Wind although not extremely unique, it is fairly interesting. As the game progressed, we were drawn more and more into the story – despite it not having any shocking twists or especially exciting moments, the story in this game is being told in an arguably captivating way.
Graphics wise, Whispered Secrets: Into the Wind is a winner. The artwork in Whispered Secrets: Into the Wind resembles those in many of ERS-G's games, which is considerably a positive thing. Most of the scenes in this game are extremely well draw and painted, sharply beautiful with a pleasant lightning. In addition, the soundtracks and sound effects are very effective at keeping things thrilling; and the voice overs are also very nice.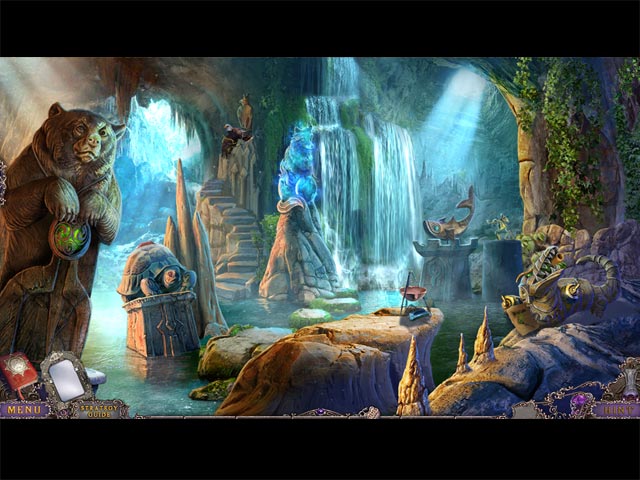 Whispered Secrets: Into the Wind is modest in terms of gameplay and creativity. The gameplay is mostly quiet easy and straightforward; however, there is a number of relatively odd tasks as well. The hidden object scenes are entertaining and can be switched between Match-3 mode, but again, nothing innovative here either. The puzzles and mini-games are not supremely difficult, and they are mostly the basic ones.
Nonetheless, there are three features in Into the Wind that we appreciate. The first one is the Red Panda Helper, we are not usually fond of cutesy animal helpers. Still, we feel like the Red Panda Helper in this game is particularly well drawn and animated; plus, we do not have to decorate its house or dress it up with fancy clothes. Secondly, as usual with games from this developer, there are tons of Collectibles to spot. In this game, there are 168 flames to collect, multiple at each location. The last feature is the magic mirror in which you can use it to communicate directly with the Huntress, even though it plays a minor role, it is definitely a nice addition.
The Collector's Edition is not heavily loaded with features, all of them are the usual gallery extras. The Bonus Chapter took us 45 minutes to complete, and the main game took us just under 4 hours.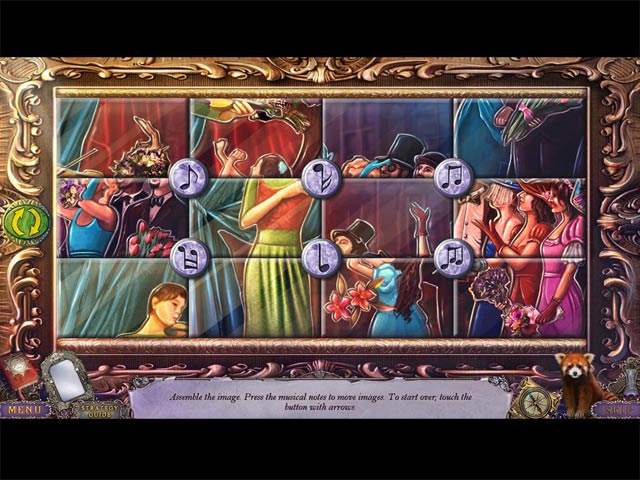 Br the InvestiGator will likely satisfy your needs for the foreseeable future if you're loing for a point-and-click adventure game with competent visuals, anthropomorphic animals, a respectable beat-'em-up minigame, and a respectable number of alternate paths that lead to various interactions with characters as you progress. In this hybrid of an Adventure game and a […]
A well-written drama with excellent acting, Telling Lies captures the essence of contemporary living. The characters go about their daily lives, which are centered on technology and social media. They use sites for video messaging to communicate. And practically every element of their lives is intertwined despite the distance between them. A series of one-sided […]
A classic whodunit, Tangle Tower has a vintage and contemporary feel to it. With clearly unrealistic puzzles, clever commentary, and a lot of click ticking, hunting for clues, and speaking to witnesses, it pays homage to classic point-and-click games. However, the game doesn't come across as a carbon ; rather, every design decision you come […]