INFO
Item Reviewed
Riddles of Fate: Memento Mori Collector's Edition
October 23, 2014
RELEASE DATE
October 17, 2014
FEATURES
Widescreen Support
Interactive Jump-Map
Voice Overs
3 Difficulty Settings
Diary
COLLECTORS EDITION
Exclusive Bonus Chapter
Integrated Strategy Guide
Wallpapers & Concept Art
Soundtracks
Achievement & Collectibles
Solitaire Mini-Game
Secret Room
The Death has come back to visit you, but this time, he needs your help! Three criminals have escaped their deaths and managed to remain alive – help bring the balance of the world in Riddles of Fate: Memento Mori!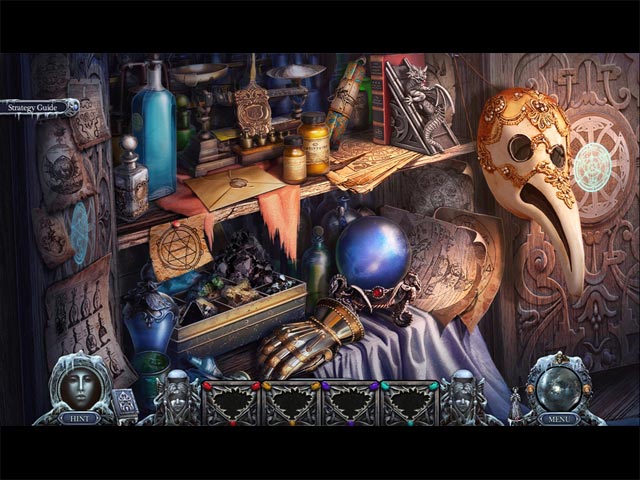 Riddles of Fate: Memento Mori consists of three separate stories, set in Paris, London and Prague respectively. Although we found the concept of this sequel to be very thrilling and even, unique – it is not as well executed as we have hoped. The problem with Memento Mori is that each story does not flow very smoothly with each other; there does not seem to be any definitive villain or protagonist to cling on to which possibly makes the game less captivating than it could be.Other than the issue with the story, other aspects of Riddles of Fate 3 are fairly impressive. The production is epic, as anyone would expect from
Elephant Games
. The graphics are suitably dark, the artwork is beautiful and elegant while the special effects and cutscenes are top-notch. We also have no complains regarding the audio side of the game; the background music fits the game like a glove while the voice overs are perfect for the characters they portray.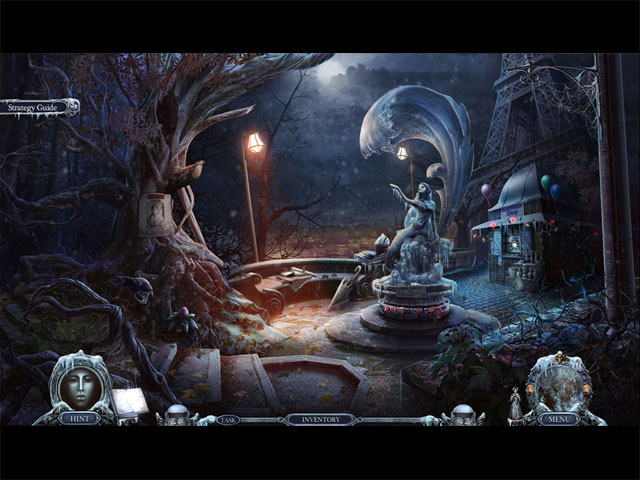 The gameplay in Riddles of Fate: Memento Mori is certainly not particularly innovative or mind-blowingly exciting; nonetheless, it is exquisitely crafted. We enjoyed the game through and through due to its excellent hidden object scenes which are not too difficult nor too easy, some also include some refreshing twists. Unfortunately, the puzzles are not as creative; they are the usual ones, most of them are quite easy and repetitive. Another minor flaw we spotted is the interactive map – while it has the desired teleporting function, it takes an annoyingly long time to teleport from one place to another. What we ended up doing was to use the Hint button as the teleporting feature instead.
The main game of Riddles of Fate: Memento Mori is a tiny bit too short, with only 3 hours and a half in length. The Bonus Chapter is pretty great, which should add in another 45 minutes at the least. The other extra features are the standards, including Elephant's signature Secret Room.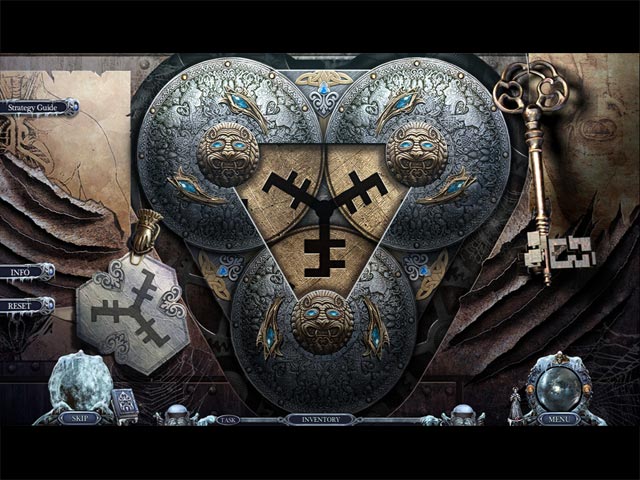 Christmas Stories- The Christmas Tree Forest will engage you in the unforgettable world of Haunted Hotel and put your skills to the test in thrilling hidden-object puzzles, fascinating locations, and uncovering the hotel's mystery that is robbing people of their years of life before it's too late. Will you be able to solve the puzzles […]
Solve challenging riddles, travel to odd locations, and uncover the secrets of the magical Halloween animals. Will you be able to solve Halloween Stories: The Neglected Dead's puzzles? You have a fantastic opportunity to learn about the surprises that the three world locations have in store for you. Neglected, a great puzzle adventure game from […]
In this detective adventure game from Elephant Games LLC, which was released on March 4, 2021, you can hunt for hidden things and solve puzzles and brain teasers.Your mission is to find unusual stuff in order to halt the murder. Can you solve the "Strange Investigations: Becoming" criminal case? Explore crime scenes, stop the perpetrator, […]