It was the day of the Royal Blessing, the Princess and Prince Henrik are now the proud parents of their baby. That was when Magnus arrived and turned Prince Henrik into stone and kidnapped the baby to the Tower of Darkness. Follow the Princess on her rescue, unravel the secrets of the Prince's background and discover what debt he has to repay.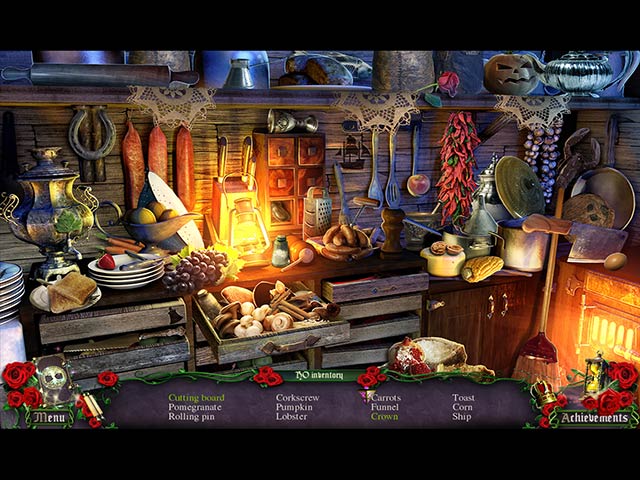 Queen's Quest: Tower of Darkness is a fantasy Hidden Object Adventure game, the second HOPA production from Brave Giant Studios. Fans of fantasy games are going to be impressed with the quality of Queen's Quest; the game is set in a beautiful fairytale world with vivid magical spirit running through the game. Presentation wise, Queen's Quest is qualified for a CE game. Although the graphics can look a tiny bit out-dated, most of the scenes are exquisitely done with gorgeous details and bright colors. The soundtracks are also very charming, very suitable for a fantasy game like this. We also found nothing notably wrong with the story. It might not be the most unique one, but it is a truly enjoyable one.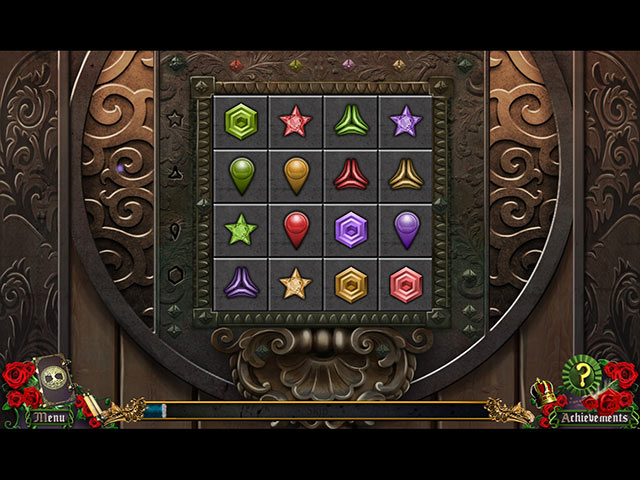 On a slightly negative note, Queen's Quest is heavily focused on hidden object scenes and mini-games, too heavily we could say. There is not much of an adventure gameplay featured in Queen's Quest; yes, there are still locations to jump back and forth and tasks to solve here and there, but most of the time you would likely to find yourself searching through a hidden object scene or completing a puzzle rather than wandering around the fairytale world. Fortunately, both the hidden object scenes and puzzles are fairly well done. Some of the puzzles are those we are familiar with, while quite a few are refreshingly fun.
Anyhow, Queen's Quest: Tower of Darkness is excellent on its value. Apart from the usual gameplay, it also included some extra features as if it is a Collector's Edition. There are Achievements, many of which are pretty interesting. Over 40 Collectibles and a Bonus Chapter, despite its very short length.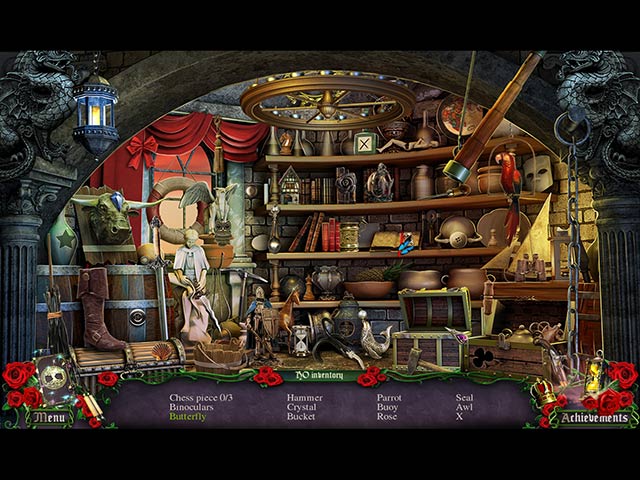 Vampire Legends: The True Story of Kisilova is a HOPA game that provides a fairly typical vampire experience. The elite in Vienna has heard reports of a string of murders following a deadly plague epidemic. The government has decided to act in response to the danger of the disease spreading as well as murmurs of […]
The young prince Fern vanishes with a mysterious female just before his coronation. The royal protectress and teacher have been tasked with finding him and bringing him home.In this new adventure game by Artifex Mundi named "Lost Grimoires 2: Shard of Mystery," which was released on April 19, 2017, she will encounter tricky hidden object […]
After defeating the army of the strange Elf Sylvanheir, King Raphael returns victorious. While the king's followers await his victorious entrance, his sister fears Raphael has been cursed and that a genuine war is about to break out, based on his unusual letters from the conflict.A fascinating hidden-object puzzle adventure game from the makers of […]