INFO
Item Reviewed
Paranormal Pursuit: The Gifted One Collector's Edition
October 17, 2014
RELEASE DATE
October 12, 2014
DEVELOPER
Logris Games
Alawar Entertainment
FEATURES
Widescreen Support
Interactive Jump-Map
Voice Overs
3 Difficulty Settings
Helpers
Diary
COLLECTORS EDITION
Exclusive Bonus Chapter
Integrated Strategy Guide
Wallpapers & Concept Art
Soundtracks & Cutscenes
Achievement & Collectibles
Samantha Evans of Child Protection Services had received a mysterious call from a man reporting a child abuse case at an address. Once she arrived at the site, she met Jason Clark, a police officer who refused to admit that he has a child living with him despite the obvious evidence found in his house. As she investigated the house, she discovered a young boy named Kevin, who got locked in the basement while stunned by his supernatural abilities. And then the exciting chase and run adventure begins…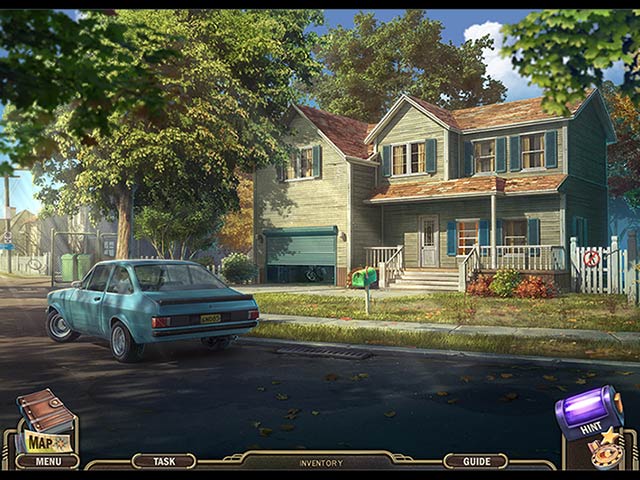 How refreshing it is for you to work as a Child Protection Officer instead of a watchful detective, over-protective parent or a wise sheriff? How exciting it is for you to help the child escape from his father instead of rescuing or finding the child? As you might have guessed, Paranormal Pursuit: The Gifted One has one of the most thrilling and the most original plotlines we have seen this year. Apart from the strong plot, the story in Paranormal Pursuit is also being told in such an innovative way – through amazing cutscenes, action sequences and interactive scenes.
Paranormal Pursuit does not only featured an amazing story, the arts and audio in the game are just as wonderful. Paranormal Pursuit: The Gifted One is a detective-style game, no fantasy creatures or evil-looking villains – so it is only makes sense if the locations and environment in the game appear realistic. The photographic artwork in Paranormal Pursuit is very impressive, accompanied by sharp and clean graphics as well as high-quality animations. Some people might feel like the characters in the game look a little wooden; however, we would not say that that is a serious concern, as long as the characters are well animated and nicely voiced.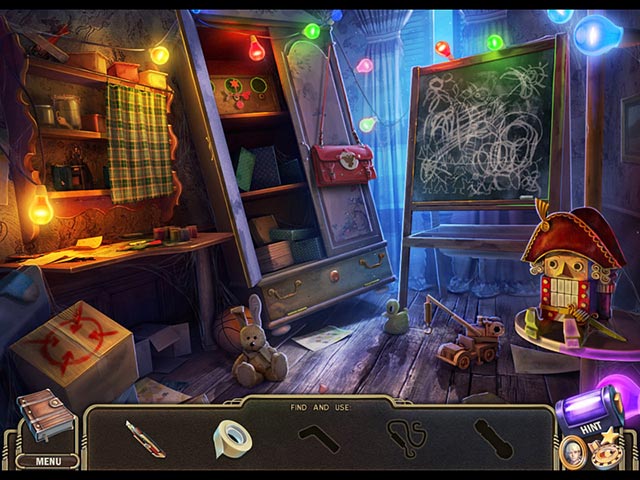 Unfortunately, it is because the presentation and the story in Paranormal Pursuit have set such a high standard that we feel slightly disappointed about the gameplay in general. Let's just say that Paranormal Pursuit: The Gifted One is an incredibly entertaining game, it is smooth and exciting – but not at all challenging. The tasks and interactions in the game are extremely predictable and logical to the point that we left the Hint button almost untapped and the map rarely used. The puzzles are those we are already familiar with, they do include some new twists, although none of them particularly stands out or especially difficult to solve. Luckily, the hidden object scenes are more fun; many of them are progressive type, while several others are the usual list ones.
It is also due to the lack of mind-bending tasks that makes Paranormal Pursuit: The Gifted One a considerably short game. We completed the game in just 3 hours, with another 40 minutes in the fair Bonus Chapter. Furthermore, we are not really intrigued by the extras offered in the Collector's Edition, check out the checklist above for full details.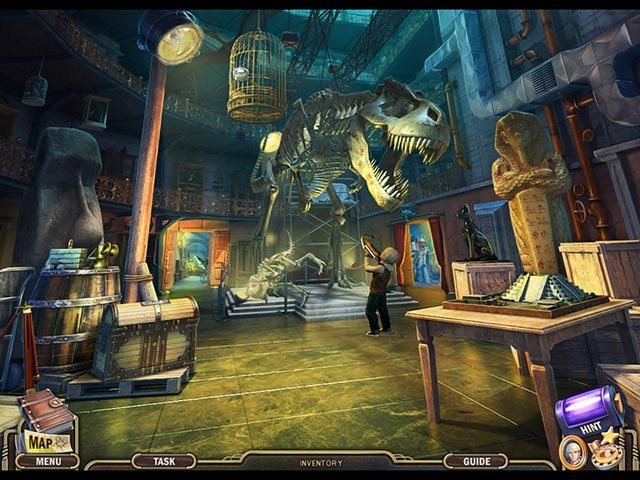 Over the years, the New Yankee series has gained quite a reputation among Time Management fans and built itself a loyal group of players. In this ninth installment, the series still has many tricks up its sleeves. When an evil spell bo plans to defeat the King and Queen and conquer Camelot, it is up […]
Claire always aspires to be a famous master chef, and her dream has a chance of becoming true this time. Join Claire on her cross-country adventure as she opens food trucks, serving icious dishes to the masses. Can you help her survive the chaos of running restaurants in Claire's Cruisin' Cafe? Is 2020 the resurgence […]
Join Ashley and Scott as they co their way across cuisines with the dream of launching their own successful eatery. GameOn Production presents a brand-new Time Management game sets in the world of food and icacy! Baking Bustle joins GameOn Production's growing portfolio of Time Management games, which consists of quality hits like Rescue Team […]