INFO
Item Reviewed
League of Light: Wicked Harvest Collector's Edition
October 14, 2014
RELEASE DATE
October 10, 2014
FEATURES
Widescreen Support
Interactive Jump-Map
Voice Overs
3 Difficulties + Custom Mode
Scarecrow Helper
COLLECTORS EDITION
Exclusive Bonus Chapter
Integrated Strategy Guide
Wallpapers
Concept Art
Soundtracks
Achievements
Collectibles
As Halloween quickly approaches, League of Light: Wicked Harvest seems like the perfect release for the festival. This HOPA sequel from Mariaglorum featured a rather tiresome storyline that we have surely seen so many times before, regardless of that, we were absolutely entertained by League of Light: Wicked Harvest.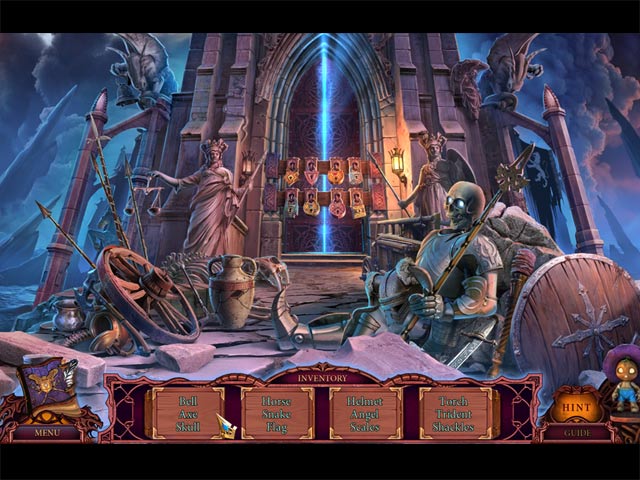 The wicked Scarecrow has invaded Blake's Mountain and kidnapped innocent children to perform the historical Red Moon Ceremony. Follow the trails, unravel secrets from the Healer's past and bring back the lost children in League of Light: Wicked Harvest. As mentioned above, the story of missing children and an evil villain has been done countless times – and story wise, Wicked Harvest is not very exciting.
So you might wonder, what has saved this game from being just another mundane, predictable HOPA? The first thing that came to our minds is the game's epic presentation. League of Light: Wicked Harvest has top-notch graphics and the very best animations in the industry. The characters are smoothly and excellently animated; they are also extremely well drawn and voiced. Most of the locations in Wicked Harvest are relatively dark in terms of lighting, still, we are stunned by each and every scene in the game due to its gorgeous artwork and amazing dimensions. The music is unobtrusive  at the same time, really bring some excitement to the game.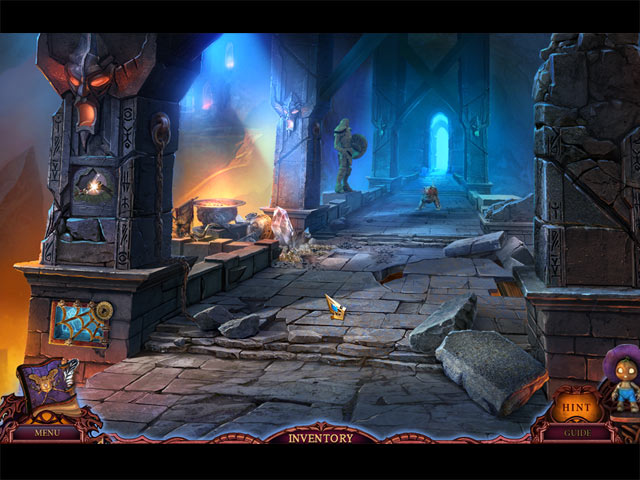 The environment in League of Light: Wicked Harvest is obviously Halloween-inspired, especially with the Scarecrow and the pumpkins. The gamplay in League of Light: Wicked Harvest might not be supremely challenging or remarkably innovative, but the gameplay mechanics are very neat and nicely-crafted which makes the gaming experience a very absorbing one. Also, although we are not usually fond of cute helpers, we surprisingly found the baby scarecrow helper included in this game to be very cute. Apart from its standard ability, occasionally, you are also able to pick up tools and objects and equip it with these useful functions. As for the hidden object scenes and puzzles, they are all fun and exquisitely made just like we had expected – but nothing memorable there.
Finally, League of Light: Wicked Harvest is a little weak on the length and the bonus content. The main game took us just about 3.5 hours to complete an the two bonus chapters lasted 65 minutes combined. The other extra content is very thin, more or less the usual gallery items.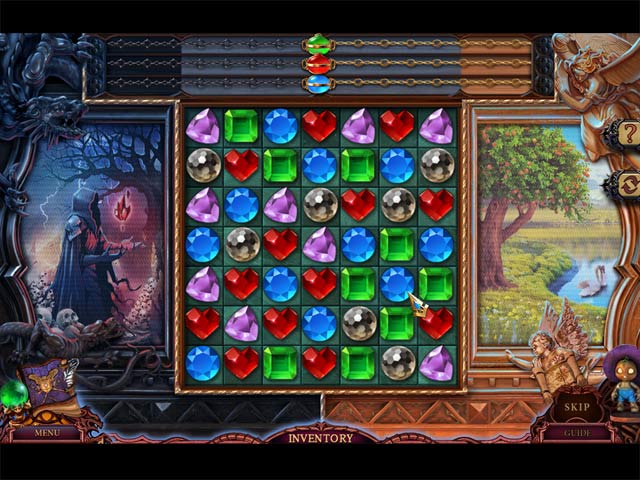 Your friend is having trouble in these searching games because her grandma has gone missing, and she believes something bad has happened.To become a true Fairy Godmother, you must travel to various locations in this hidden object game. Various HOPs and mini-games will assist you in immersing yourself in the enchanting story of a fairytale […]
Demon Slayer's massive success has catapulted it into the shonen major leagues, where anime such as Dragon Ball, One Piece, Hunter x Hunter, and Naruto have dominated for decades. Demon Slayer stands out from its action-adventure peer's thanks to its vibrant art, which includes both conventional 2D and spectacular 3D animations, sweeping/emotional combat themes, and […]
Over the years, the New Yankee series has gained quite a reputation among Time Management fans and built itself a loyal group of players. In this ninth installment, the series still has many tricks up its sleeves. When an evil spell bo plans to defeat the King and Queen and conquer Camelot, it is up […]