INFO
Item Reviewed
Grim Legends 2: Song of the Dark Swan Collector's Edition
October 4, 2014
RELEASE DATE
September 28, 2014
FEATURES
Widescreen Support
Interactive Jump-Map
Voice Overs
3 Difficulty Settings
Helpers
COLLECTORS EDITION
Exclusive Bonus Chapter
Integrated Strategy Guide
Wallpapers & Concept Art
Soundtracks & Cutscenes
Achievements & Collectibles
Replayable Hidden Objects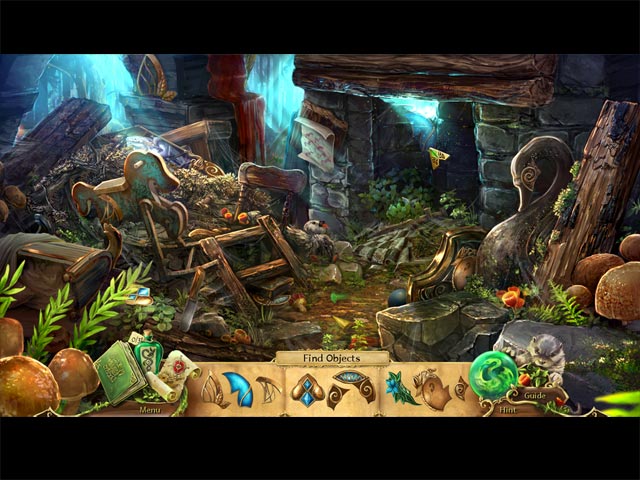 You are summoned to the Eagle Kingdom to free the Queen from a deadly curse. Upon your arrival, the young Prince is kidnapped and the Queen is accused for a terrible crime involving dark magic. You must prove the Queen's innocent, rescue the Prince and unravel the mysterious secrets of the Swan and the Eagle kingdoms. While Grim Legends 2: Song of the Dark Swan is a fairly optimistic fantasy game, it definitely involves some darker aspects as well. The storyline is pretty thrilling, although it is not one of those action-packed, super fast-paced types – we found it to be very engaging and exceptionally well told.
The visuals in Grim Legends 2: Song of the Dark Swan are slightly different from those in Grim Legends: The Forsaken Bride. Song of the Dark Swan featured more cartoony graphics, more vibrant and more colorful scenes; this does not necessarily worsen the game as each and every scene still looks magnificent and superbly attractive. Nonetheless, the art style in Song of the Dark Swan resembles the style of The Forsaken Bride for its boldness and creativity. The soundtracks are not a concern either; however, we found some sound effects to be arguable annoying, especially the voice of the Spirit helper. Speaking of Helpers, Artifex Mundi has taken quite an innovative route by changing our helpers every so often. Fortunately, there is no need to dress them up or decorate their living spaces.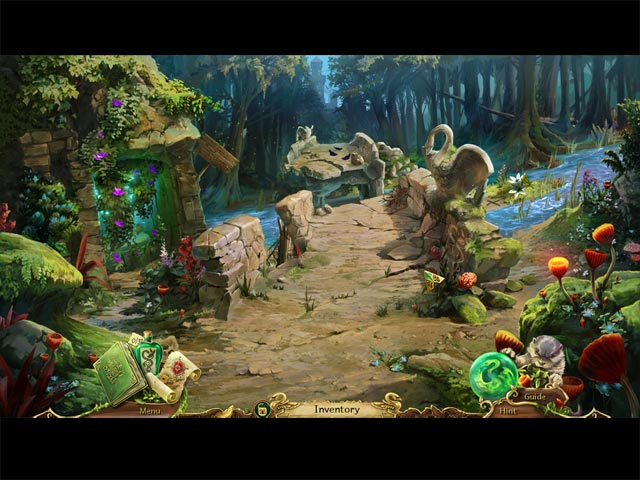 On the other hand, we found Grim Legends 2: Song of the Dark Swan to be less memorable and perhaps, less captivating compared to its predecessor. The gameplay here is very straightforward, the tasks are not so mind-bending and length hovers around 3.5 hours, which can be considered as a little bit short. The puzzles are of the familiar types, with some interesting twists ranging from easy to difficult; the annoying issue is that the game does not provide us with a Reset button. Despite that annoyance, the Hidden Object scenes are extremely well-crafted and unarguably fun.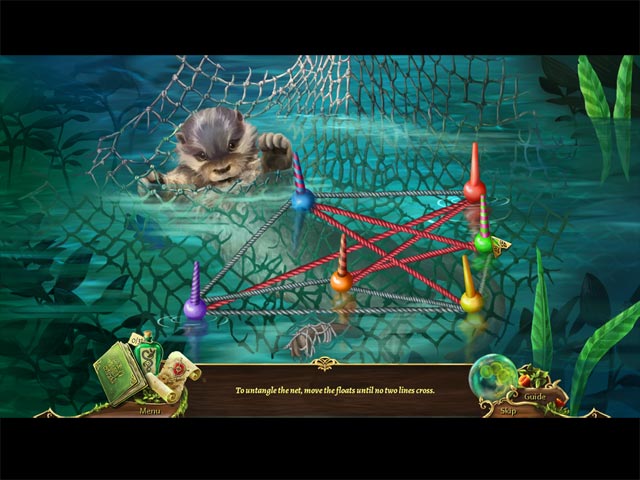 Vampire Legends: The True Story of Kisilova is a HOPA game that provides a fairly typical vampire experience. The elite in Vienna has heard reports of a string of murders following a deadly plague epidemic. The government has decided to act in response to the danger of the disease spreading as well as murmurs of […]
The young prince Fern vanishes with a mysterious female just before his coronation. The royal protectress and teacher have been tasked with finding him and bringing him home.In this new adventure game by Artifex Mundi named "Lost Grimoires 2: Shard of Mystery," which was released on April 19, 2017, she will encounter tricky hidden object […]
After defeating the army of the strange Elf Sylvanheir, King Raphael returns victorious. While the king's followers await his victorious entrance, his sister fears Raphael has been cursed and that a genuine war is about to break out, based on his unusual letters from the conflict.A fascinating hidden-object puzzle adventure game from the makers of […]