INFO
Item Reviewed
Fear for Sale: The 13 Keys Collector's Edition
October 31, 2014
RELEASE DATE
October 24, 2014
FEATURES
Widescreen Support
Interactive Jump-Map
Voice Overs
Hidden Objects Vs. Jigsaw
3 Difficulties + Custom Mode
COLLECTORS EDITION
Exclusive Bonus Chapter
Integrated Strategy Guide
Wallpapers & Screensavers
Soundtracks & Concept Art
Achievement & Collectibles
Fear for Sale: The 13 Keys is the fifth game in the Fear For Sale series; and it seems like we would not be getting another one soon as Elefun Games is shifting its focus towards Free-to-Play games. A series of paranormal events keep happening at Hotel Berkly, and it is your job as the famous journalist of the Fear For Sale magazine to go and check it all out!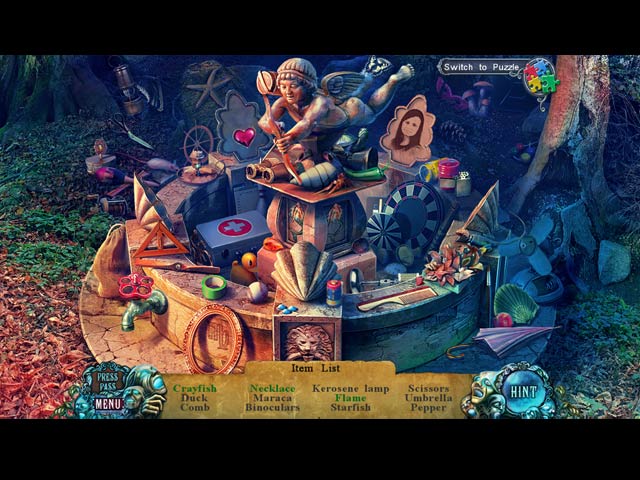 The storyline is the strongest aspect of The 13 Keys; it is filled with exciting twists, captivating sequences and memorable characters. Yes, The 13 Keys is packed with ghosts, ghouls, the death and spirits – the game is not as spooky as the developers might have hoped it would be. The reason for this might be the quirkiness and humor in the dialogues, which might have drawn out the creepy factor a little bit. Also, we found the collectibles to be slightly distracting; some players might find them fun to search for, but we found them to be completely random, out of place and add no value whatsoever to the gameplay.
Another aspect that Elefun Games has expertly done with The 13 Keys is the presentation. The Fear For Sale series is definitely already known for its stunning graphics; well, the visuals in The 13 Keys are the best yet. The graphics still contain the slim fuzziness as found in every other game from Elefun, but the vibrant colors and beautiful artwork make up for that. In addition, the soundtracks are phenomenal – they are orchestral and pretty epic at times.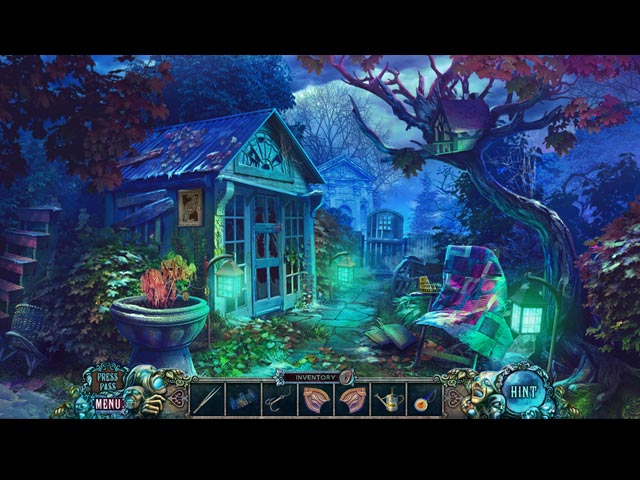 Gameplay wise, Fear for Sale: The 13 Keys plays just like any other Hidden Object Adventure game. Expert players will probably find the game a little too light and easy; regardless of that, they might very well enjoy the game's handful amount of well-crafted puzzles and enjoyable hidden object scenes.
We completed the main game in around 3.5 hours, playing on the easiest difficulty setting. The extra features are more limited than we would have liked, despite the fairly decent 50-minute bonus chapter.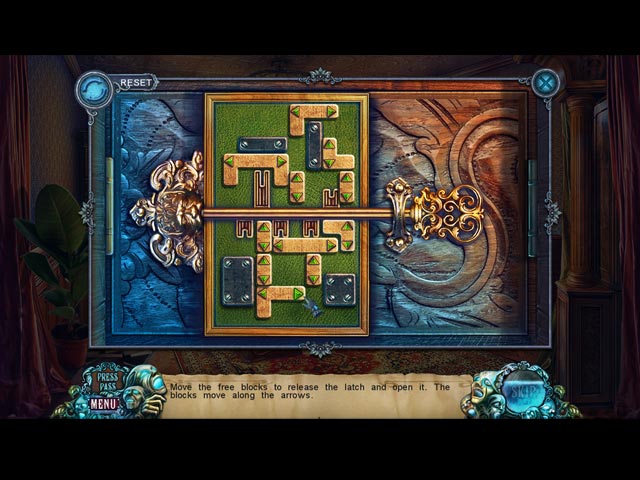 Witches' Legacy continues the successful franchise with its twelfth installment, Secret Enemy. Not long after the Ancient Once was resurrected in the previous game, evil monsters have kicked off their attack on the Earth. But these foul creatures are not the power witch's only foe, as the Witch Hunters are also out tracking down witches […]
Earth is currently swarmed with monsters and evil entities when the Witch Hunters decided to take advantage of this opportunity and attack the witches. Can you keep the Earth as well as your own coven safe from these external forces? Screenshots taken by Jan Thomas
It was the night right after the ceremony in which Fear For Sale magazine won an award and you just arrived home when you got an urgent call from your boss – creepy dolls are attacking the Fear For Sale headquarter! As a skilled investigative journalist, do you have what it takes to solve yet […]