INFO
Item Reviewed
Evil Pumpkin: The Lost Halloween
October 31, 2014
RELEASE DATE
October 29, 2014
FEATURES
Voice Overs
3 Difficulty Settings
Diary
Shop & Backyard
Achievements & Collectibles
Evil Pumpkin: The Lost Halloween is one of the few Halloween-themed games released this year. We love Halloween games; however, as much as we would love to enjoy this game, we found it frustrating instead.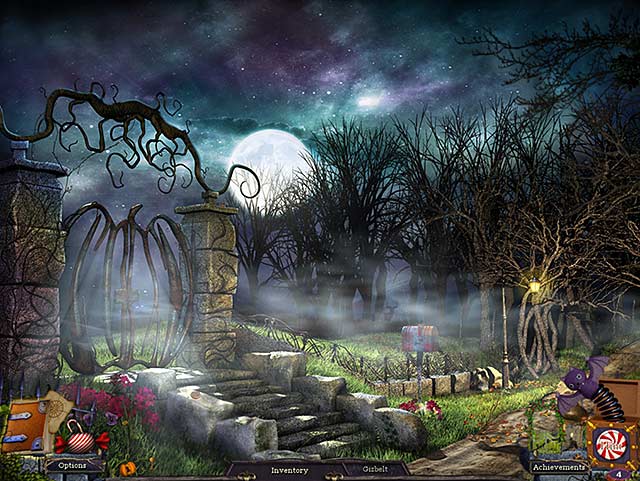 First things first, the storyline in Evil Pumpkin is very vague and confusing. It did take us quite a while to really get into the game and understand what is going on; strangely, we found the plot to be more and more unclear as the game progresses. On the other hand, we cannot deny that Evil Pumpkin is a quirky little funny game – it featured some weirdly-translated dialogues, although they are pretty humorous. The characters we got to interact with in the game are also kind of odd, which might appeal to some players, excluding the fact that their voice overs are ridiculously outrageous.
We are not very impressed by the graphics in Evil Pumpkin either. The graphics are very grainy and the special effects look creepily outdated; still, the developers did manage to include some Halloween-themed elements into the scenes, which we appreciate. The soundtracks are not repetitious; still, nothing worth raving about.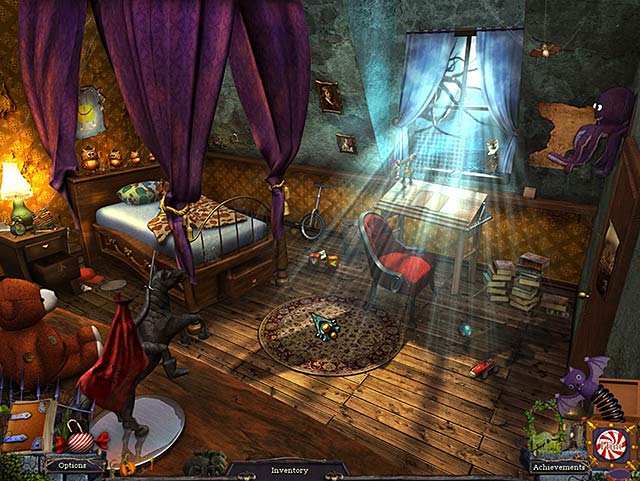 Regardless of all of the above, Evil Pumpkin definitely scored high on the challenge factor. The gameplay in Evil Pumpkin is surprisingly difficult; with tons of tasks to do, lots of items in the inventory and many locations to visit on foot, without a jump-map. Evil Pumpkin required you to put on your thinking cap and solve your way out of complicated tasks and a few unusual interactions. In contrast to the complex adventure part of the game, the hidden object scenes and puzzles are in fact fairly simple and easy.
The trickiness of the gameplay can very well be translated into its extremely long 6 hours length. Plus, there are a couple of extra features included in this standard edition; some smart achievements, very well-hidden collectibles, a decorations shop and a backyard.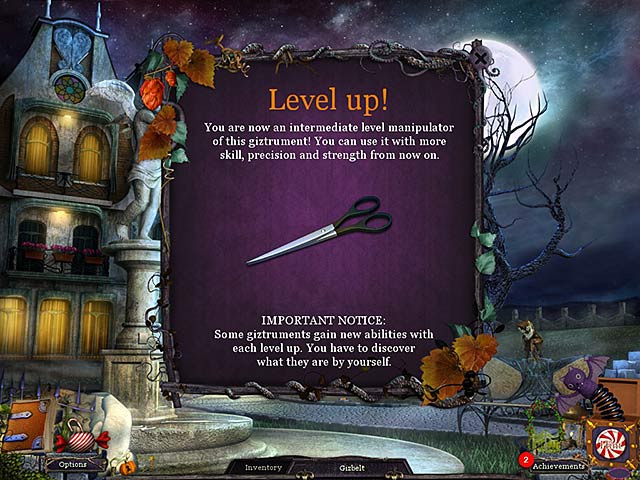 Elephant Games is slowly, but surely building the Paranormal Files series to become another one of their flagship franchises. In this latest installment, follow the now-famous Rick Rogers as he is welcomed into a new social circle of paranormal friends. But his hopes for a stable period in his life comes crashing down when he […]
This game was previously titled Mystery Tales: Dead Bride. Your niece Heather Neville's fiancé mysteriously collapsed and remained unconscious at the wedding rehearsal. As an experienced paranormal investigator, this case seems to be right up your alley! Travel to land as far as the Underworld to learn the truth about a vindictive spirit that tried […]
Over the years, the Jewel Match franchise has gotten adept (and extremely efficient) at churning out new sequels, both in with its many Match 3 installments and its themed solitaire spin-offs. Jewel Match Twilight 3 is the third Halloween-themed game for the franchise's Match 3 arm – while it might be several months out of […]