INFO
Item Reviewed
Danse Macabre: Crimson Cabaret Collector's Edition
October 1, 2014
RELEASE DATE
September 26, 2014
DEVELOPER
Eipix Entertainment
FEATURES
Widescreen Support
Interactive Jump-Map
Voice Overs
3 Difficulties + Custom Mode
Evidence Board
Forensic Kit
COLLECTORS EDITION
Exclusive Bonus Chapter
Integrated Strategy Guide
Wallpapers & Concept Art
Soundtracks & Cutscenes
Achievements & Collectibles
Souvenir Room & Making Of
Replayable HOs & Puzzles
Match 3 & Codex
2014 is definitely
Eipix
's golden year, considering our two latest 5-Stars rated games are both developed by Eipix, and now three – that must be a record! Danse Macabre: Crimson Cabaret is the sequel to the famous
Danse Macabre: The Last Adagio
 which was released earlier this year; they both have the same musical/theater vibe, the only difference is that with Crimson Cabaret, Eipix has taken another big step further.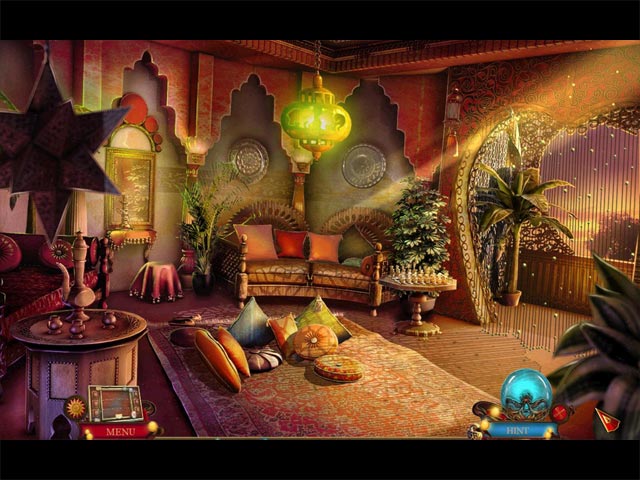 The headlining star of La Parisienne cabaret, Sophie has been murdered and her friend, Henri de Toulouse-Lautrec, a famous artist of La Parisienne cabaret has asked you to investigate this case. After the first cutscene played, it is pretty obvious that Danse Macabre: Crimson Cabaret is going to be another murder-mystery. Murder-mystery is no doubt one of the more popular themes in the HOPA fields, many were unmemorable and only a few has really succeeded. Danse Macabre: Crimson Cabaret serves as a good model for the latter category; although the story starts off rather slowly, secrets are delicately revealed, mysteries are excitingly unraveled and the twists and turns in the plotline are fairly unexpected.
The gameplay features of Danse Macabre: Crimson Cabaret are also expertly developed in order to further enhance and support this detective story. Instead of a diary, the game includes an Evidence Board; even though it is not one of those evidence boards where you can arrange clues and evidence on your own, it provides a clear overview of all of the stories leading to the conclusion as well as details of the suspects. Another detective feature included in Crimson Cabaret is the Forensic Kit; a very clever way to drive the story forward.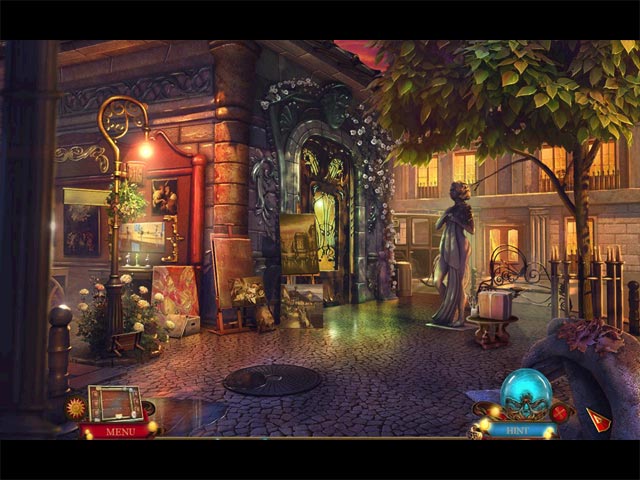 The visuals in Danse Macabre: Crimson Cabaret are second to none. All the locations are very classy while maintaining a respectable level of mystery and suspense, the colors are mostly bright and the graphics are downright stunning. As expected from Eipix, the cutscenes in this game are also top-notch; featuring smooth animations and gorgeous graphics. In addition, the soundtracks and voice-overs are probably the best of the best. They add a little thriller to the atmosphere of the game, and the background soundtracks are nothing near annoying.
Moving on to the hidden object scenes and puzzles – they are not mind-blowingly unique, but they are certainly brilliantly thought-out and super entertaining to play. The overall difficulty of the game can be slightly too easy, especially for avid HOPA fans who are likely to be flying through this game. Nonetheless, Danse Macabre: Crimson Cabaret provides a satisfying length; with the main game of around 4 hours and a bonus chapter of around an hour. The Collector's Edition features are heavy-loaded just like any other recent games from Eipix, truly worth the higher price-tag.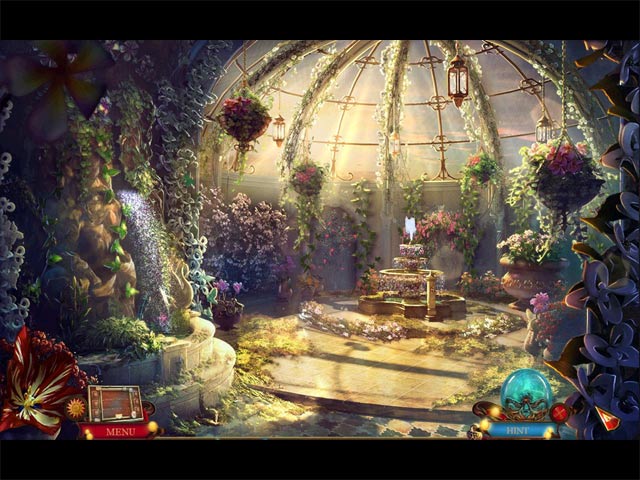 Br the InvestiGator will likely satisfy your needs for the foreseeable future if you're loing for a point-and-click adventure game with competent visuals, anthropomorphic animals, a respectable beat-'em-up minigame, and a respectable number of alternate paths that lead to various interactions with characters as you progress. In this hybrid of an Adventure game and a […]
A well-written drama with excellent acting, Telling Lies captures the essence of contemporary living. The characters go about their daily lives, which are centered on technology and social media. They use sites for video messaging to communicate. And practically every element of their lives is intertwined despite the distance between them. A series of one-sided […]
A classic whodunit, Tangle Tower has a vintage and contemporary feel to it. With clearly unrealistic puzzles, clever commentary, and a lot of click ticking, hunting for clues, and speaking to witnesses, it pays homage to classic point-and-click games. However, the game doesn't come across as a carbon ; rather, every design decision you come […]