INFO
Item Reviewed
Bella Design
October 13, 2014
RELEASE DATE
September 30, 2014
In the era where the HOPA genre dominates and resource-management games thrive; it seems to be about time for a new Dash-style Time Management game! Bella Design is definitely the type of game that long-time TM fans have been missing, which seems to be extremely rare during this past year. Just like in the old days when Dash games conquered the market, Bella Design has you open your own fashion boutique, manage customers and earn profits.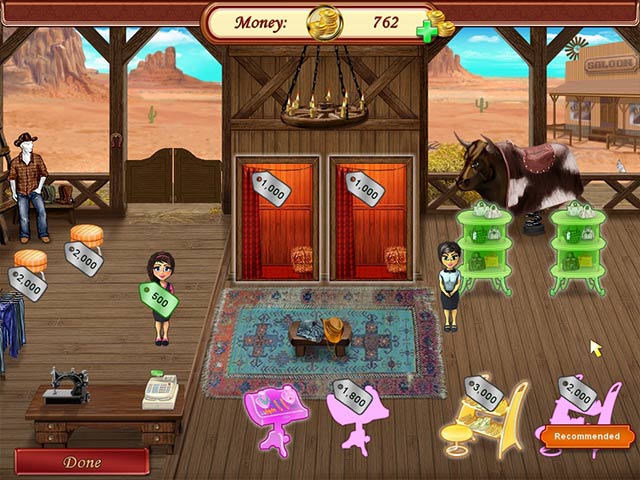 Bella Design does not steer away from the original format of Dash games in terms of the gameplay. You drag each customer to his or her desired station, complete mini-games and check them out at the cashier. To maximize your profits, you need to try and maintain the customers' hearts which suggest their level of patience and also try to make as many combo bonuses as possible during each level. In this game, combos are rewarded when you assigned customers of the same gender to the same station one after another.
Like you would have expected, Bella Design comes with a Shop to purchase upgrades; ranging from station upgrades to hire service staff. Apart from the shop, at the end of each level you will also earn a token which can be used to restore and decorate your currently-rundown house into its glorious state. Moreover, one thing that we found to be fairly unique are the Collectibles. In each level, you can also hunt for well-hidden red and golden hearts to add to your customers' patience level, quite a fun idea.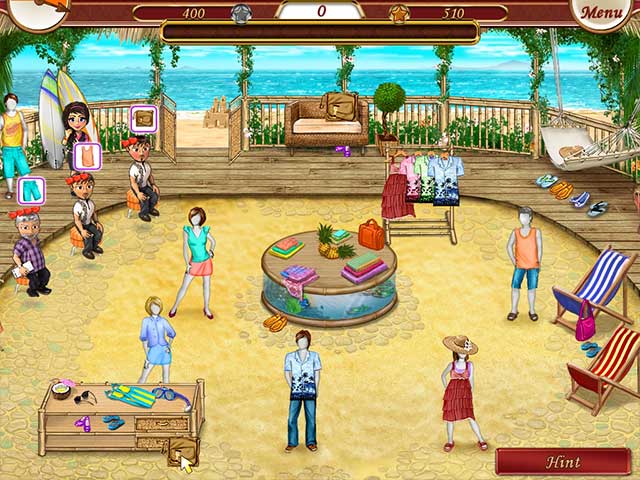 Bella Design featured 70 levels over 6 different boutiques, along with a couple of special mini-games levels. Fans of this genre might appreciate the challenge level of Bella Design as it can be considerably demanding, especially if you want to earn the Expert medal. Regardless of the high level of difficulty, Bella Design is not frustrating, much less boring. Each boutique theme is very different to each other, even the mini-games at some of the stations are varied – Sugar Games definitely know how to keep us entertained.
Presentation wise, Bella Design is pleasant, but nothing spectacular. The artwork is colorful, girly and cute and appears to be water-color painted; it is delightful yet nothing to rave about. The music is upbeat and poppy, also very nice.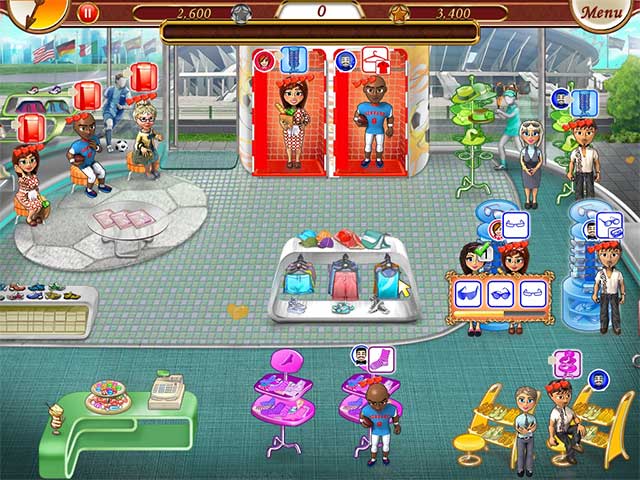 In the increasingly monotonous Time Mamanegement games landscape comes a game that breaks from the usual resource-management format once in a while. Amy's Greenmart is a new Time Management offering from Cyber Intellect. Get to know Amy, a promising young woman who aspires to take her newly-opened eco-friendly supermarket to success. Amy's Greenmart takes on […]
Angela is back in full force with the third game in the Fabulous series. This time, Angela's high school reunion is right around the corner. But can she keep up with all the drama surrounding her career and her life? Will the reunion be Angela's "breakout" moment among her high school friends or will […]
Remember the time when we only got one icious release a year? Now, we don't only get two icious games a year, we also get releases from its sister series; Angela's Fabulous and this latest one, Cathy's Craft. Obviously, Cathy's Craft exists in the same universe as icious and Fabulous, but does it live up […]