INFO
Item Reviewed
Runaway Express Mystery
September 30, 2014
RELEASE DATE
September 24, 2014
Lately, it seems like the quality of Standard Edition offers is getting better and better; especially with the release of 9 Clues: The Ward and this new HOPA from Icarus Games, Runaway Express Mystery.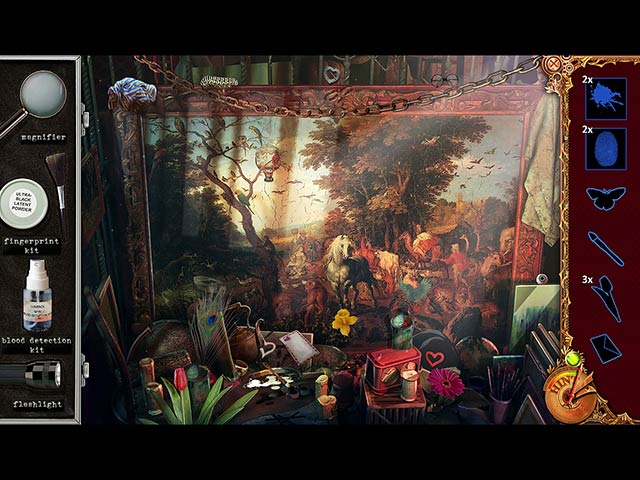 A quick glance at the titles in the New Games catalouge might not suggest that Runaway Express Mystery is such an exciting game. Despite its rather bland title, Runaway Express Mystery is both captivating and incredibly entertaining. The story in Runaway Express Mystery is fresher than in many other HOPAs, although a little random. Your children are stuck on the Runaway Express, a monumental train from the 1920s, with an evil-looking engineer. As you stepped on the train trying to rescue your beloved ones, you got yourself intertwined in three murder mysteries. Your main aim then suddenly shifted from saving your children to solving crimes. Regardless of that, the storyline in Runaway Express Mystery is extremely engaging – as the mysteries slowly unfold, more and more interesting information about the train is revealed.
Moreover, Runaway Express Mystery is also filled with innovative features and creativity. The game featured an Evidence Board, which is very useful to accompany your part-time detective job; it provides a clear interface and categories to sort your evidences in. Not only that, the Hidden Object Scenes are also very unique, perhaps, some of the very best in the market. Apart from the usual object-hunting repetitiveness, there are four detective tools to be used in the scenes; ranging from magnifier and fingerprint kit to blood detection kit and flashlight – these tools make the hidden object scenes cleverly interactive. On the other hand, the puzzles are not as revolutionary; there are some nice twists, but they are still mainly base of the same-old types.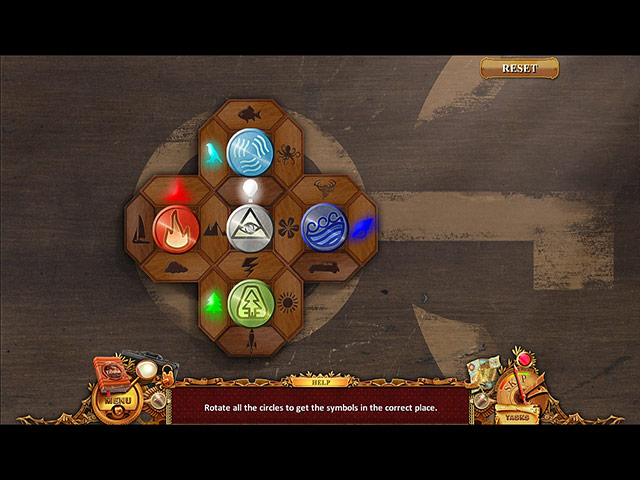 The presentation in Runaway Express Mystery is very solidly crafted as well. The artwork is amazingly beautiful, graphics are sharp and the cutscenes are fairly impressive. The background music remains quiet most of the times, but they are not at all distracting when they are slightly louder. One complain related to the presentation would be the voice overs which can sound a little exaggerated and over-the-top, especially the voice of the main character.
Being a Standard Edition with a high quality gameplay does not mean that Runaway Express Mystery is a short game. In fact, Runaway Express Mystery took us 4 hours to finish on the easiest difficulty selection.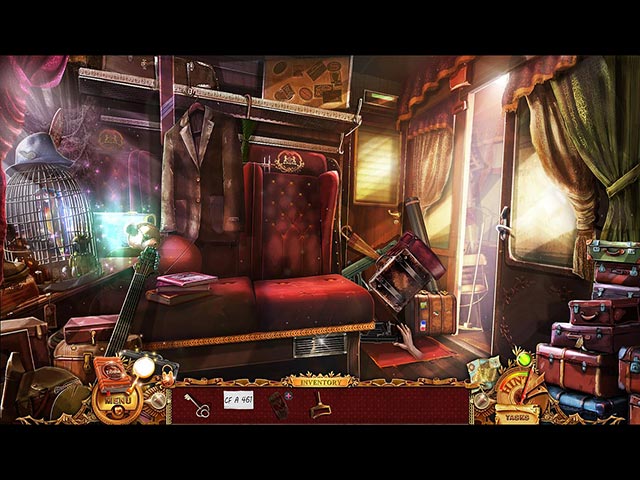 Starting off right where Mystery Case Files: The Harbinger ended, this twenty-second Mystery Case Files game takes the Master Detective through time hoops in an attempt to save the world! When the time is bren and existence as we know it is about to be destroyed, can rise to the occasion and save the day […]
Anna Gray's sister-in-law Maureen Black reached out to you for help when she we up one day and saw newspaper heads depicting her own death! With the help of your daughter Alice Gray, you need to travel through time and stop a dangerous criminal from the future in Grim Tales: Heritage. With nineteen games in, […]
Brave Giant Studios proudly presents a new sequel in the Family Mysteries series, an intriguing dystopian adventure sets in the near future. Leitan Keyes is a renowned inventor on the brink of a scientific breakthrough when a time-traveler appeared and kidnapped his wife! Now it is up to Leitan and his brilliant mind to save […]