INFO
Item Reviewed
Northern Tale 4
September 14, 2014
RELEASE DATE
August 01, 2014
FEATURES
Widescreen Support
Voice Overs
Achievements
Collectibles
Chain-Tasks Assignment
Relaxed Mode
Awards
Best of 2014
Editor's Choice
Realore definitely knows how to create a Resource Management game; Northern Tale 4 is the latest addition to the developer's expansive Resource-Management collection, and it is probably their best one yet! The Ragnor Kingdom is in peril once again, call up your army and friends and fight off the evil once and for all!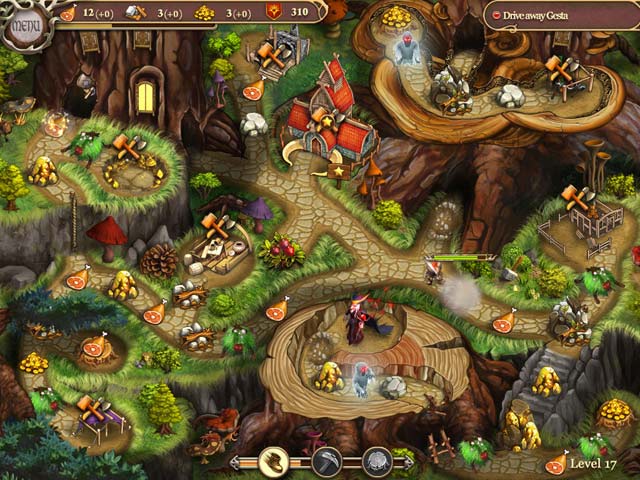 If you are already a fan of Northern Tale, then Northern Tale 4 is not going to feel foreign to you. Northern Tale 4 follows closely along the line of its predecessors, with a couple of improvements. Firstly, the visuals in Northern Tale 4 are as bedazzling as ever! Each scene is multi-leveled,  sharp and detailed, with gorgeous colors and smooth animations – the locations are also more varied this time, with more fantasy elements than in its previous games. Moreover, the music is quirky and fun, occasionally accompanied by pretty cool sound effects.
Realore does not actually does anything really revolutionary with the gameplay in this sequel. It plays like any other resource-management game from the developer; with power-ups to use, achievements to earn and monsters to fight off. One feature that might distinguish this game from others are the Collectibles; each collectible is unlocked when a threshold number of stars are reached.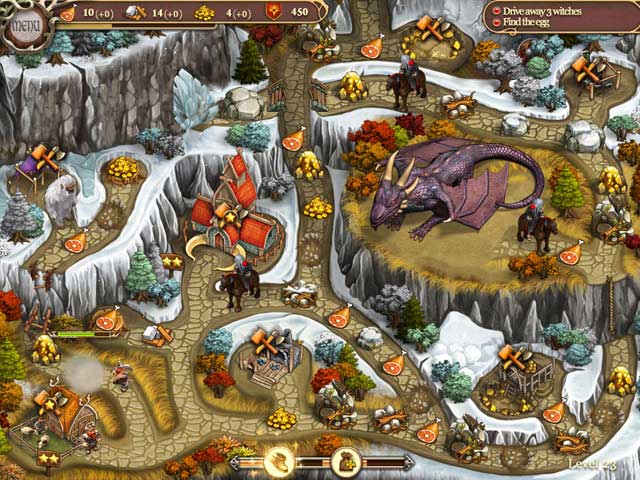 Although Northern Tale 4 is not much different from the first three games, we enjoyed this game thoroughly. The game featured 50 levels with 150 Stars to collect; each level is harder than the previous and the level of difficulty in Northern Tale 4 rises rapidly. Northern Tale 4 really does require you to think and plan ahead in order to earn 2 or 3 Stars, even playing on the Relaxed Mode can still be fairly challenging.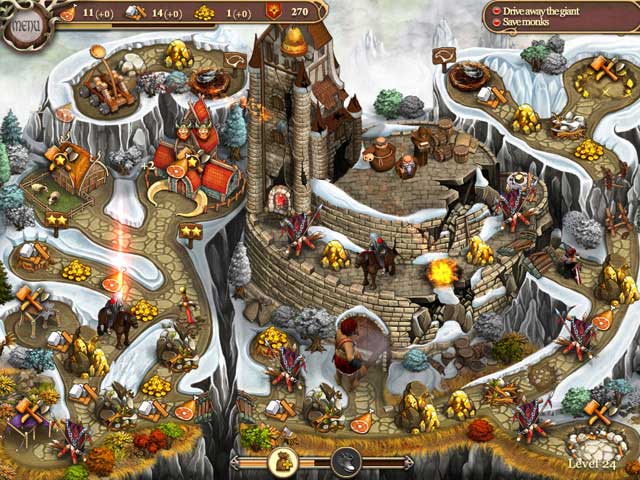 In this fifth installment of the fan-favorite Campgrounds series, Addie is in need of a vacation, but how could she leave her campgrounds lonely? She enlisted her trusted friend Tom to help lo over the campsites while she's away, but as a newbie, is Tom up to the task? all the previous games in […]
Whether it's fairy tale fantasy or medieval or Vikings or crime, the Time Management genre has gone through a wide range of themes – but very few have actually been set in a futuristic world. Faraway Planets takes you to the future when civilization is possible on another planet, when technology is so advanced and […]
General Flavius of Britons is up for a dangerous new journey! After ridding the land of Britons of the Filth in the first chapter, Flavius realized that he still needs to clear the source of the evil. Enter the Shadow Lands – the underworld for the dead souls of the Celts where the Filth has […]