INFO
Item Reviewed
Mystery Trackers: Blackrow's Secret Collector's Edition
September 4, 2014
RELEASE DATE
August 29, 2014
FEATURES
Widescreen Support
Interactive Jump-Map
Voice Overs
4 Difficulty Settings
Dog Companion
Diary
COLLECTORS EDITION
Exclusive Bonus Chapter
Integrated Strategy Guide
Wallpapers & Concept Art
Soundtracks & Cutscenes
Achievements & Collectibles
Stained Glass
Secret Room
When speaking of Hidden Object Adventure games, many would definitely remind of the Mystery Trackers franchise. Mystery Trackers is unarguably one of the oldest, biggest and most successful HOPA franchises, and Elephant surprised us every time by bringing something new to each release. This seventh game, Blackrow's Secret, might not be as spectacular some of the previous ones; but it is still marked with
Elephant Games
' quality and unlike with some of the older series, we are not yet tired of the game.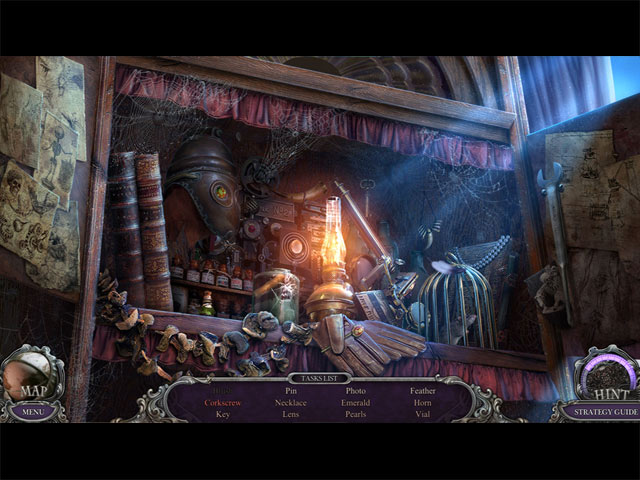 The story in Blackrow's Secret is somewhat typical; a famous superstar, Norma Shine was kidnapped by a mysterious figure in front of your own eyes. This leads you to the area quarantined by a deadly plague, named the Forbidden District in search for Norma and the dark truth. Mystery Trackers has always been a darker hidden object series, and this installment is probably the darkest one yet regarding the story and the chilling atmosphere. Despite that, to us, Blackrow's Secret does not seem to be the perfect fit to this popular series; it is less realistic than its predecessors and definitely more supernatural, Mystery Trackers seems to has lost its charm a little bit.
Set that aside, Mystery Trackers: Blackrow's Secret is splendid to look at and also to play. The graphics are of top-notch quality, detailed and crystal clear scenes filled with amazing special effects and accompanied by dramatic soundtracks. The cutscenes are as epic as we could have expected from Elephant Games, although they might be as action-packed as some other Mystery Trackers games.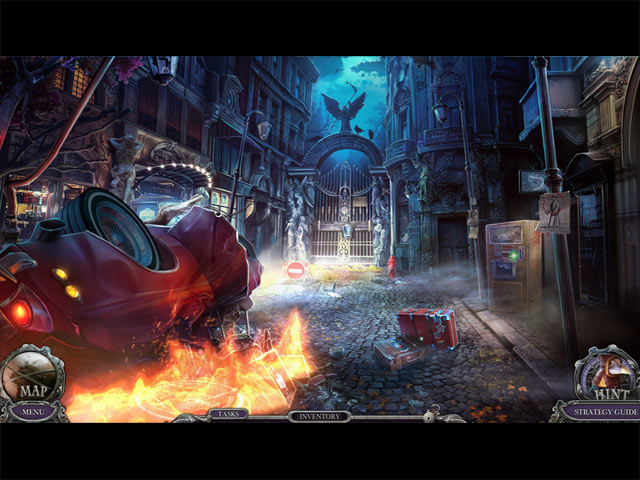 Mystery Trackers: Blackrow's Secret does not sway too much from the genre's standard gameplay. the adventure part is reasonably standard, with a couple of slightly more complicated tasks and interactions. The game consists of a great amount of backtracking, so we are grateful for the jump-map included. As for the hidden object scenes and puzzles, they are exceptionally well made. The hidden object scenes look very fine, even though they come in only one standard mode. The puzzles are mixtures of fresh ideas and old-school ones, many of them are pretty challenging as well. Moreover, there are some inventory items that require unlocking; these mini-games cannot be skipped and can become frustrating at times.
As fun as it is, Mystery Trackers: Blackrow's Secret is undeniably a very short game. For us, the main game ended conclusively under 3 hours – plus a fair length Bonus Chapter. Other extras in the Bonus Content are predictable; and finally, our favorite Secret Room is back!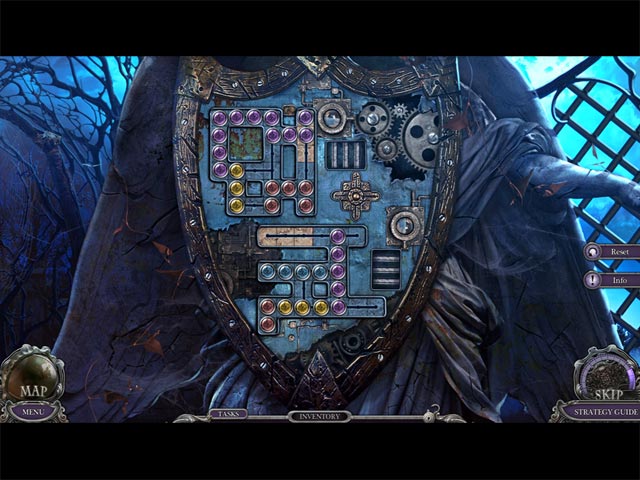 Br the InvestiGator will likely satisfy your needs for the foreseeable future if you're loing for a point-and-click adventure game with competent visuals, anthropomorphic animals, a respectable beat-'em-up minigame, and a respectable number of alternate paths that lead to various interactions with characters as you progress. In this hybrid of an Adventure game and a […]
A well-written drama with excellent acting, Telling Lies captures the essence of contemporary living. The characters go about their daily lives, which are centered on technology and social media. They use sites for video messaging to communicate. And practically every element of their lives is intertwined despite the distance between them. A series of one-sided […]
A classic whodunit, Tangle Tower has a vintage and contemporary feel to it. With clearly unrealistic puzzles, clever commentary, and a lot of click ticking, hunting for clues, and speaking to witnesses, it pays homage to classic point-and-click games. However, the game doesn't come across as a carbon ; rather, every design decision you come […]