INFO
Item Reviewed
Grim Facade: The Artist and The Pretender Collector's Edition
September 23, 2014
RELEASE DATE
September 19, 2014
DEVELOPER
ERS Game Studios
FEATURES
Widescreen Support
Interactive Jump-Map
Voice Overs
3 Difficulties + Custom Mode
Diary
Animal Helpers
COLLECTORS EDITION
Exclusive Bonus Chapter
Integrated Strategy Guide
Wallpapers
Concept Art
Soundtracks & Cutscenes
Achievements & Collectibles
Replayable HOs & Puzzles
Sheep's Room & Leonardo's Tales
Well, what can we say about Grim Facade? Grim Facade used to be one of our favorite HOPA franchises, until it has slowly gone downhill. Considering 
Grim Facade: A Wealth of Betrayal
 has just been released in April; and now 5 months later, ERS-G is putting about another sequel. We cannot help but to think that the developer has given up the quality of their games for the quantity. Grim Facade: The Artist and The Pretender is, perhaps, the worst installment in this once fantastic franchise.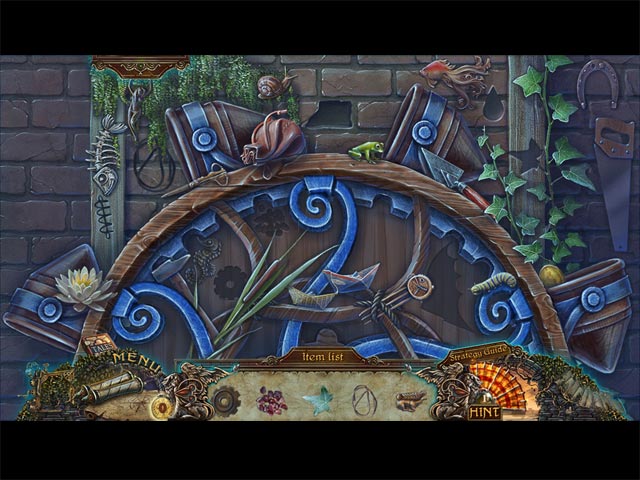 An evil mage has stolen Leonardo da Vinci's drawings and inventions and used them to unruly conquer Florence. Da Vinci is your great friend and you cannot sit still when he asked for your help, travel to Florence and stop the great mage! The story in Grim Facade: The Artist and The Pretender has a lot of potential to be a very interesting one, with cool facts about Da Vinci's inventions here and there in the game – unfortunately, even the greatness of Da Vinci cannot save this game. Somehow ERS-G has managed to turn a seemingly exciting story into a conundrum one. There are too many conversations and dialogues for our tastes, especially if those dialogues are poorly written and accompanied by laughable voice overs. Besides, there are not many action sequences in this game which is probably one of the reasons why The Artist and The Pretender is very slow and boring.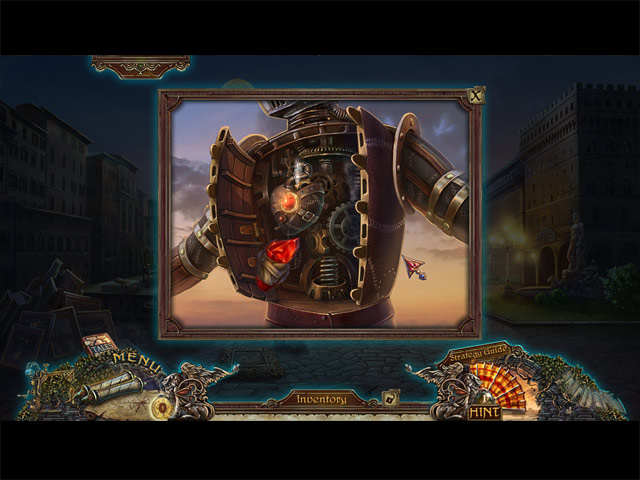 The gameplay in Grim Facade: The Artist and The Pretender is quite a disappointment as well. Still, we cannot ignore the fact that the game contains some nice features such as the ability to choose how to develop the conversation, the familiar store and the newly added secret chamber. However, apart from those, The Artist and The Pretender is just not very entertaining; the hidden object scenes are highly interactive and fairly fun, but the puzzles are below average. In Grim Facade 5, the puzzles are very time-consuming; this does not mean that they are challenging or brain-stimulating in any way, they just require a high level of patience and a long period of time to complete. The game also consists of several outrageous animal helpers, can we just talk about how ugly the Sheep helper is? It even has its own special room for unnecessary purpose.
It seems like the only acceptable thing in Grim Facade: The Artist and The Pretender are the graphics. ERS-G rarely disappoint when it comes to the visuals and the artwork, a big thumbs up for that. The locations in this game is as usual, beautifully drawn and brilliant colored with the right amount of details and magical special effects.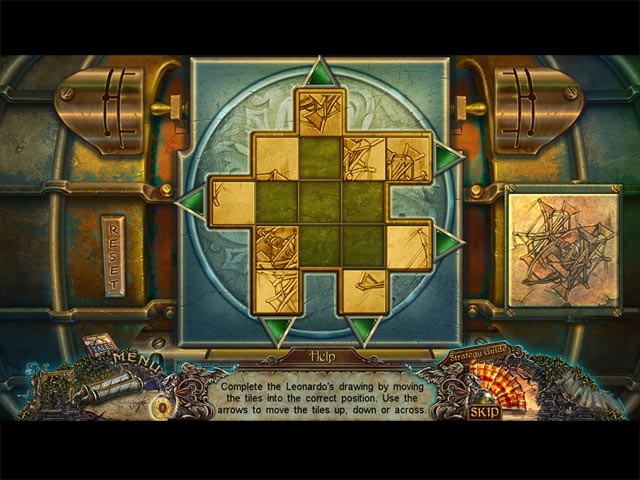 Grim Facade takes us back to Venice with this new installment, The Red Cat. Recently, a series of murders has been going on in town, with the killer announcing its victim by putting a Red Cat on the victim's front door. The Mayor has asked for your expertise when his son appears to be the […]
Marjory called for your help when her fiancé has been kidnapped by hooded figures in plague masks. As you dive deeper into the case, you discover something far sinister lies behind. PuppetShow has now come to the ninth installment, with little progress. First off, there is simply nothing innovative about the story in PuppetShow: Her Cruel Collection. […]
Here comes another Dark Tales game in this long-running series from ERS Game Studios. In this ninth installment, you are asked to travel to Hungary to solve another gloomy case, based on the famous Allan Poe's short story Metzengerstein. Despite Metzengerstein being one of our personal favorite Allan Poe's works, we found this installment […]