INFO
Item Reviewed
Forgotten Kingdoms: Dream of Ruin Collector's Edition
September 25, 2014
RELEASE DATE
September 21, 2014
FEATURES
Widescreen Support
Interactive Jump-Map
Voice Overs
3 Difficulty Settings
Magical Powers
COLLECTORS EDITION
Exclusive Bonus Chapter
Integrated Strategy Guide
Wallpapers & Concept Art
Soundtracks
Achievements & Collectibles
Replayable Mini-Games
Remember Mightfall Mysteries and Cursed Memories? The release of Forgotten Kingdoms: Dream of Ruin kind of reminds us of the glory days of Vast Studio, when we could expect nothing less than awesome from each of the studio's new releases. After nearly a year behind the scenes, Vast Studio is back with Forgotten Kingdoms: Dream of Ruin; unfortunately, it is not nearly half as great as some of the developer's previous projects.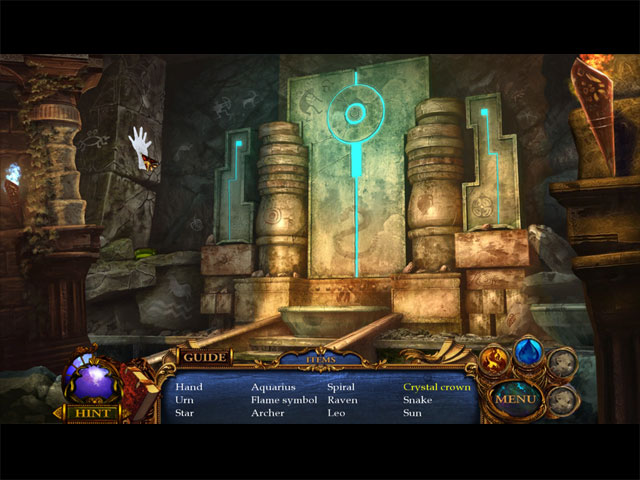 The prince of your kingdom wants you to send a marriage proposal to Prince Serene of another far-away kingdom. Right when you have just delivered her the prince's letter, she is bounded by a dark curse which puts her in an eternal sleep. The queen suspects your motive and so she sends you off to seek the cure for the princess! The plotline in Forgotten Kingdoms: Dream of Ruin is not particularly exciting, we have sure been sent off to find the cure for a mysterious curse thousand of times.
The graphics in Forgotten Kingdoms: Dream of Ruin are outstanding either. The artwork is beautiful and nice enough, but several scenes can be a little fuzzy and the colors are not as vibrant as we would like them to be. Nevertheless, we found the water effects in the first few locations to be extremely well done. The music soundtracks and voice overs are fairly humdrum as well.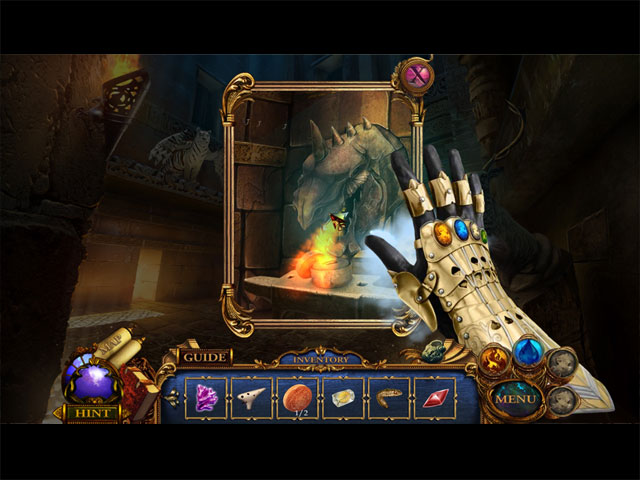 The gameplay in Forgotten Kingdoms: Dream of Ruin might satisfy some players while disappoint some others. Unlike most of HOPA games nowadays, Forgotten Kingdoms has very little hand holding; thus, it is mostly up to your own intellectual and logical abilities to solve problems and complete tasks in which some might appreciate for its level of challenge. On the other hand, this means that there are no black bar tips even on the easiest mode; at times, it gets too difficult to figure out what to do next and leaves us with frustration. As for the other aspects of the game, they are nothing really worth mentioning. The hidden object scenes are straightforward, the puzzles are run of the mill types and the magical powers are not as interesting as we have expected.
In addition, Forgotten Kingdoms: Dream of Ruin also lacks the CE value. Apart from card collectibles and achievements, most of the other bonuses are the usual gallery stuff – we should also mention that the bonus content screen is an annoyingly static, unanimated waterfall scene; can't the developer just pay a little more attention to detail?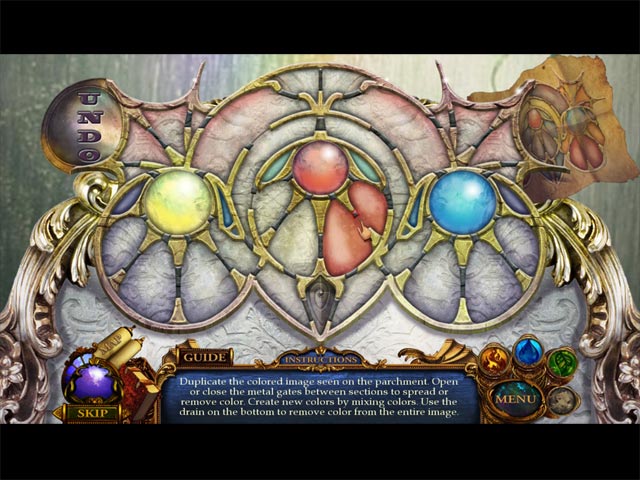 Your friend is having trouble in these searching games because her grandma has gone missing, and she believes something bad has happened.To become a true Fairy Godmother, you must travel to various locations in this hidden object game. Various HOPs and mini-games will assist you in immersing yourself in the enchanting story of a fairytale […]
Demon Slayer's massive success has catapulted it into the shonen major leagues, where anime such as Dragon Ball, One Piece, Hunter x Hunter, and Naruto have dominated for decades. Demon Slayer stands out from its action-adventure peer's thanks to its vibrant art, which includes both conventional 2D and spectacular 3D animations, sweeping/emotional combat themes, and […]
Over the years, the New Yankee series has gained quite a reputation among Time Management fans and built itself a loyal group of players. In this ninth installment, the series still has many tricks up its sleeves. When an evil spell bo plans to defeat the King and Queen and conquer Camelot, it is up […]