INFO
Item Reviewed
Family Vacation 2: Road Trip
September 11, 2014
RELEASE DATE
August 27, 2014
DEVELOPER
Ends In Four Games
It has been quite a while since the previous Family Vacation game, Family Vacation: California in which we believed that it is one of the finest straight hidden objects game in the history. As a result of the fantastic first game, we had high hopes for this sequel – unfortunately, our hopes are miserably shattered after we tried out this sequel.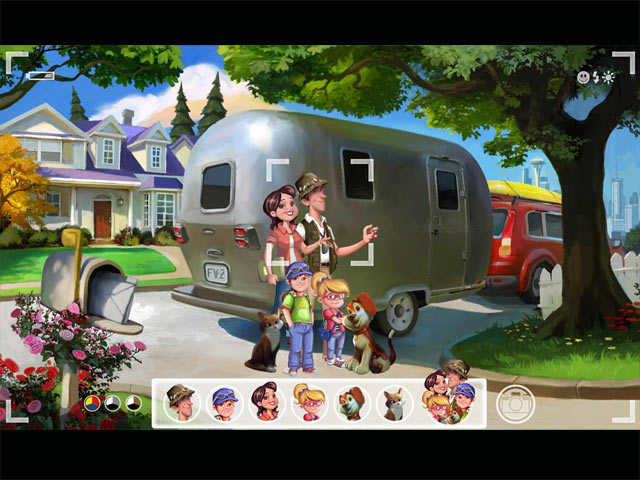 Regardless of the term sequel, Family Vacation 2: Road Trip is not much like the first game. Yes, it is still a family-friendly game with lively spirits and bright atmosphere. However, it is much more complicated, much more messy and there are even some light adventure elements thrown in.
In Family Vacation 2: Road Trip, the family of four is going on a road trip through different cities in the United States. You are a maid that is being hired to take care of the playful kids and to accompany the family on their tour. Your tasks range from tidy up the kids' room to explore exotic locations; all based on hidden object scenes. No doubt, Family Vacation 2 is most of the times, a straight hidden object game with scene after scene of items searching. They are all standard list types of hidden objects, with areas that you can zoom in and out and slight interactions. Objects are not awfully hard to find, but there are quite a few that are just so tiny, not to mention that the hint system is a pain to use as well.
As for the adventure part, which is almost insignificant; you basically need to collect inventory items or earn them from hidden object scenes and use them to interact with areas in the location to complete tasks. Furthermore, there are also puzzles to mix things up; they are unoriginal and either simple or tedious.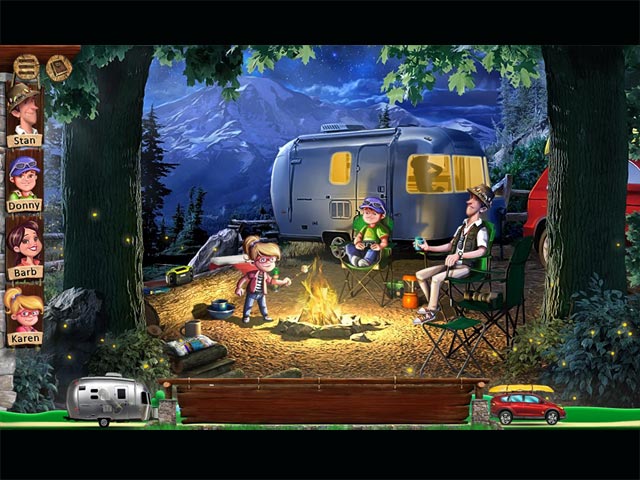 Anyway, there is one aspect of the game that has clearly progressed from the first game – the graphics. All of the scenes are bright, colorful and wonderful as well as clear and photographs-like. We love the realism of the sceneries which merge in pretty well with the cartoonish characters.
Despite that, Family Vacation 2 does not perform very well on the other half of the production – the audio. Everything related to audio in this game is a not very impressive; from the background music which is mainly a guitar melody played in a frustrating, repetitive loops to the over-the-top, annoying voice overs. There are also a ton of sound effects, most of which are very distracting.
Finally, Family Vacation 2: Road Trip also does not satisfy in terms of game interface. it seems like all of the buttons and elements on the screen are unlabeled. Therefore, it took us quite a while to get into the game and know exactly what we are supposed to do – this can be very confusing, especially for beginners.