INFO
Item Reviewed
Death and Betrayal in Romania: A Dana Knightstone Novel Collector's Edition
September 5, 2014
RELEASE DATE
August 31, 2014
DEVELOPER
Boomzap Entertainment
FEATURES
Widescreen Support
Interactive Jump-Map
Voice Overs
3 Difficulty Seetings
Dog Helper
COLLECTORS EDITION
Exclusive Bonus Chapter
Integrated Strategy Guide
Wallpapers & Concept Art
Soundtracks & Cutscenes
Achievements
If you have been playing HOPA games for quite a while, the Dana Knightstone Novel series is not going to be new to you. As we all know, each Dana Knightstone Novel game is like a romance slash time-travel fiction; where you will get to meet ghost lovers and try to redo the events so that they could end with a happy ending. Death and Betrayal in Romania is similar, but perhaps a little too dull.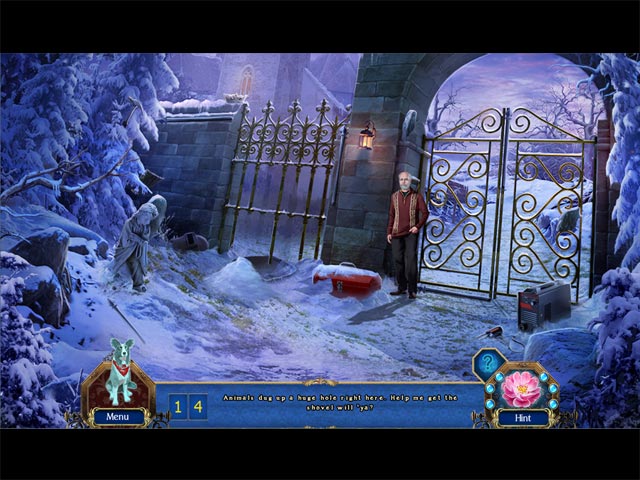 Unlike with the previous Dana Knightstone games, the story in Death and Betrayal in Romania just does not grab us. Maybe we are getting a bit tired of solving love mysteries, or maybe the plot in this game is weaker than those in its predecessors.
We can say the same thing for the gameplay, Death and Betrayal in Romania feels just a little too relaxed and mundane. Most of the times, Death and Betrayal in Romania is an extremely simple game; the adventure part is fun but effortless, while the hidden object scenes and puzzles are not a total challenge. The hidden object scenes are pretty much interactive, and very creative as we have come to expect from Boomzap; they come in a variety of formats, as well as different sizes – again, not very demanding. The puzzles are a disappointment; unoriginal and the majority of them is a no-brainer.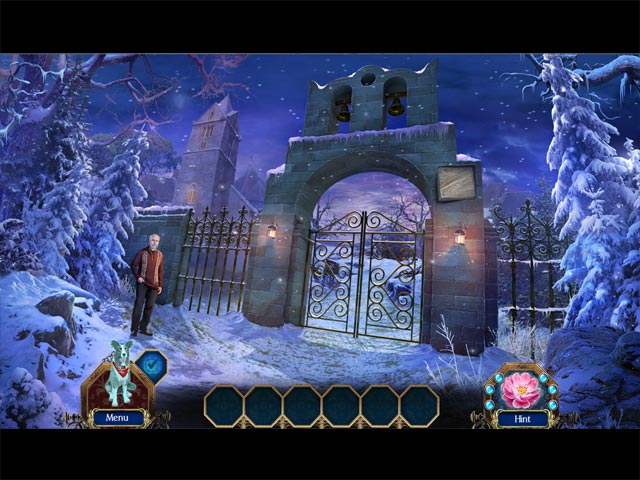 There is nothing really stands out about the gameplay features either. There is no diary, but there are notes in the inventory to take a look at for puzzle clues. There is a great amount of backtracking, and the interactive map does a solid job to alleviate that pain. One feature that we found to be a little out of place is the Dog Helper; its look and the way it animates are odd, we think it is better not to include it next time.
Luckily, Death and Betrayal in Romania featured attractive visuals to level things up. The sceneries are beautiful, graphics are very sharp and the effects are pleasant. The soundtracks are nice as well; however, the voice overs might be a little bit humdrum.
As for the value of the Collector's Edition, Death and Betrayal in Romania: A Dana Knightstone Novel is a lackluster. Although there are Achievements, many of them can be earned automatically progressing through the game and it is not like they are very exciting. There are no Collectibles, no replayable HOs or Mini-Games, no any special rooms or unique features – just the same, old gallery stuff.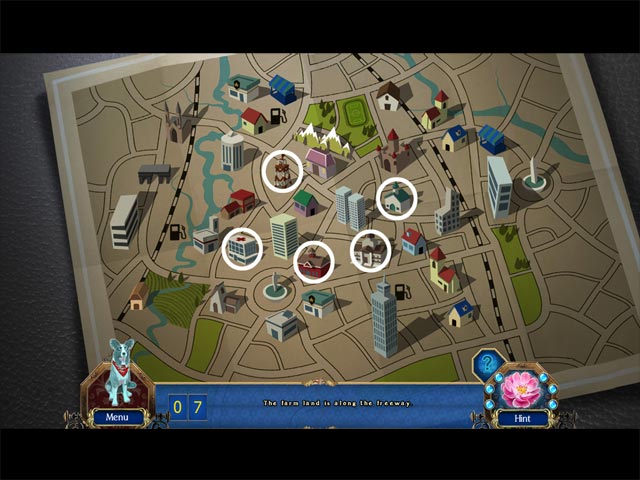 Boomzap is back! Yes, you read it right – Boomzap Entertainment, the once-prolific studio behind hidden object all-timers from Awakening to Dana Knightstone to Otherworld is back with a brand-new hidden object game. In Faircroft's Antiques: Treasures of Treffenburg, travel with Mia Faircroft to the beautiful Austrian city of Treffenburg as she embarks on her […]
Gamehouse Original Stories is back with a new Time Management sequel to the hit 80s TV sitcom of the same name. Guide Julie through a variety of exotic locations as she sets sail on the cruise of a lifetime from Los Angeles to Mexico! But what would happen when she has to deal with a […]
It has been six years since we got out last Sally's game. Now, Gamehouse has brought back this iconic Time Management and gave it a modern revamp. To the disappointment of long-time fans of the series, Sally's Salon: Beauty Secrets is very different from the Sally's games we were used to. Sally is now part […]