INFO
Item Reviewed
Witches' Legacy: The Ties That Bind Collector's Edition
August 23, 2014
RELEASE DATE
August 17, 2014
FEATURES
Widescreen Support
Interactive Jump-Map
Voice Overs
Hidden Objects Vs. Mahjong
3 Difficulties + Custom Mode
Imp Helper
COLLECTORS EDITION
Exclusive Bonus Chapter
Integrated Strategy Guide
Wallpapers & Screensavers
Concept Art & Soundtracks
Achievements & Collectibles
Imp's Room
In this fourth game, after a long, tiring adventure – Edward and Lynn is about to get married! Just before the marriage, Edward went to his old orphanage to seek truth about his parents – Lynn realizes that this is a trap and so, you must follow her into saving Edward.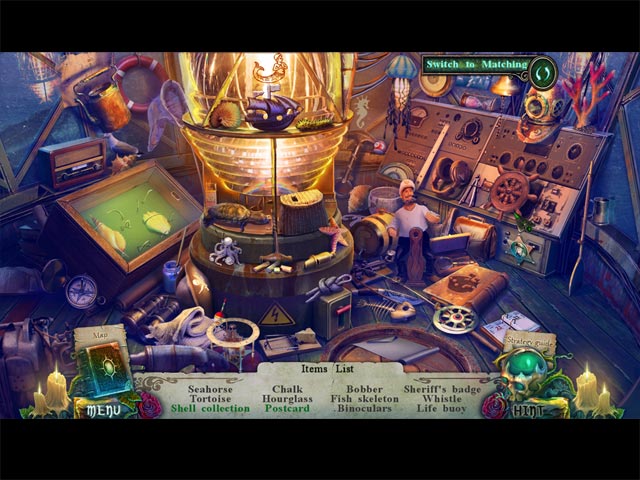 As the fourth game in the series, we are somewhat emotionally connected to the main characters in the game; thus, it is not hard for us to get hooked by the game in the first place. Despite that, the story in The Ties That Bind lacks the originality and players who are new to the series might not find it engaging.
Elefun Games has set a visual standard for themselves, and Witches' Legacy: The Ties That Bind does not disappoint. The graphics have Elefun signatures all over them; bold, colorful and detailed. The music is unobtrusive and the voice overs are great, suit the characters exceptionally well.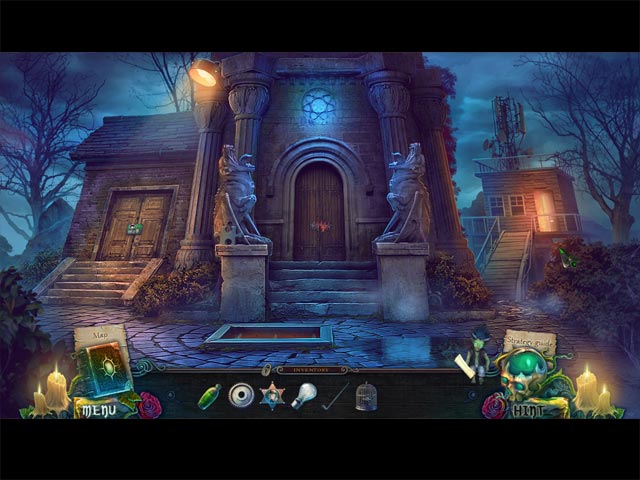 What we cannot get over is the easiness of the gameplay. Witches' Legacy: The Ties That Bind is definitely no the most innovative game, as most of the time, it is fairly predictable. The Hidden Object scenes are interactive and entertaining; however, objects are easy to find – and even the replaceable Matching mode lacks the challenge. The puzzles are whimsical, but again, not a total brainwork.
What's not so easy is the Collectibles. As usual with Elefun Games, The Ties That Bind comes with several sets of collectibles that are very difficult to find. We found the collectibles to be quite a distraction, due to their excess amount. The game has a good length, with a nice enough Bonus Chapter.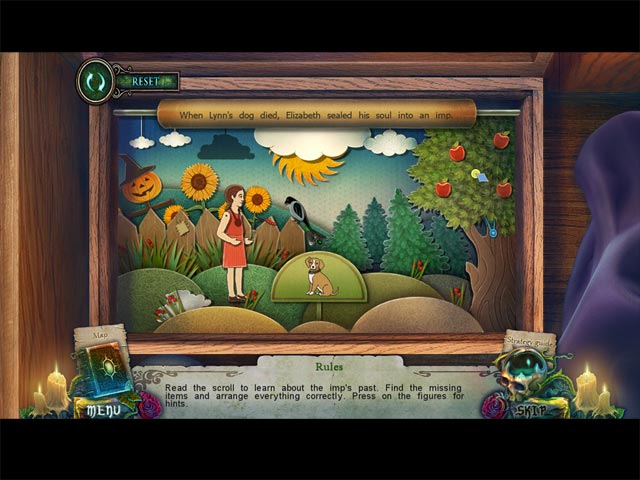 Witches' Legacy continues the successful franchise with its twelfth installment, Secret Enemy. Not long after the Ancient Once was resurrected in the previous game, evil monsters have kicked off their attack on the Earth. But these foul creatures are not the power witch's only foe, as the Witch Hunters are also out tracking down witches […]
Earth is currently swarmed with monsters and evil entities when the Witch Hunters decided to take advantage of this opportunity and attack the witches. Can you keep the Earth as well as your own coven safe from these external forces? Screenshots taken by Jan Thomas
It was the night right after the ceremony in which Fear For Sale magazine won an award and you just arrived home when you got an urgent call from your boss – creepy dolls are attacking the Fear For Sale headquarter! As a skilled investigative journalist, do you have what it takes to solve yet […]