INFO
Item Reviewed
Witch Hunters: Full Moon Ceremony Collector's Edition
August 8, 2014
RELEASE DATE
August 03, 2014
DEVELOPER
Top Evidence Studio
FEATURES
Widescreen Support
Interactive Jump-Map
Voice Overs
3 Difficulty Settings
Diary
COLLECTORS EDITION
Exclusive Bonus Chapter
Integrated Strategy Guide
Wallpapers & Concept Art
Soundtracks
Achievements & Collectibles
Replayable Mini-Games
Top Evidence Studio seems to be one of the very few casual game studios nowadays that is stuck in the past, what is more shocking is that the quality drops with each release. We were not exactly impressed with the previous Witch Hunters game; unfortunately, this sequel makes matters worse.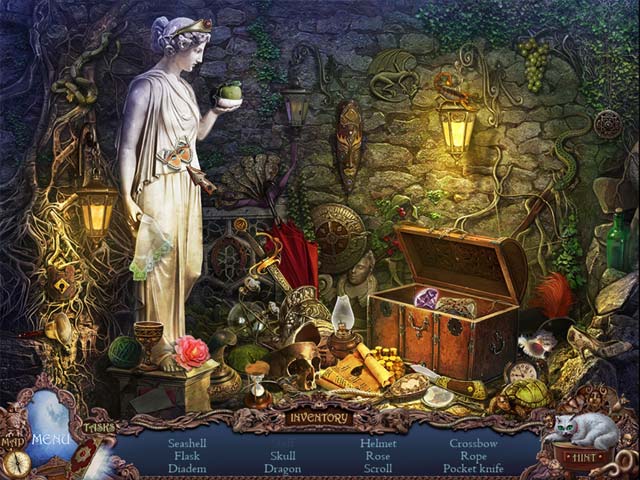 The story in Witch Hunters: Full Moon Ceremony is…confusing and disconnected. The Moon Queen is about to be chosen if not for a group of evil witches that destroyed a magic mirror that prevent it from happening. Long story short, a dwarf appeared out of the mirror that has just been transported to your house and started threatening your family and wrecking your house room to room. In a blink of an eye, your house has been turned into the battleground between the good and the evil witches. There are lots of noticeable holes in the plot; How does the dwarf connect with the witches? Why are the good witches so unhelpful? Why is the magic mirror so important? and the list goes on. Also, there seems to be a confusion in the time period of this game. While the delivery truck that delivered your mirror at the start of the game appeared modern, your house is terribly ancient.
Witch Hunters: Full Moon Ceremony does not really impressed with the visuals and audio side either. Although the visuals seem to improve as the game progresses, they are still not very satisfying. Each scene is dark and gloomy, dull and desperate, extremely outdated. The voice overs are a little off and the music is way too intense, loud and dramatic which can easily become very distracting.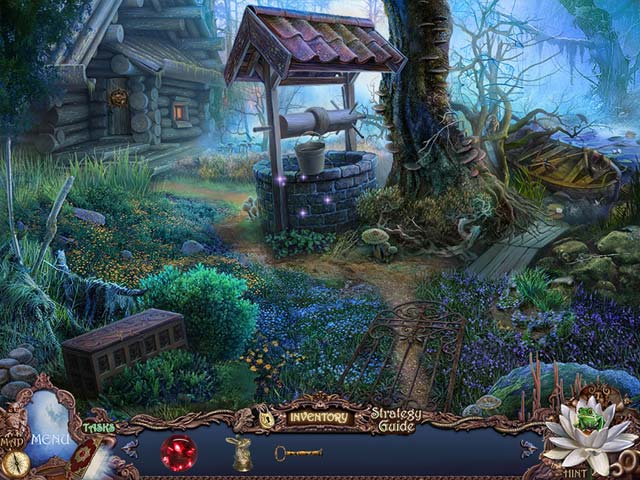 On the gameplay side, Witch Hunters: Full Moon Ceremony did better. Although there is nothing remarkable about the gameplay, there is nothing wrong about it. The hidden object scenes and puzzles are mostly straightforward and pretty easy, this goes the same for the adventure part of the game. As for the length, the main game offered an average 3 and a half hour playtime for advanced players.
As a Collector's Edition, Witch Hunters: Full Moon Ceremony is awfully weak on the extra content. This included a strategy guide, a bonus chapter, wallpapers, soundtracks, concept art, replayable puzzles, achievements and morphing objects (that disappear rather than morph).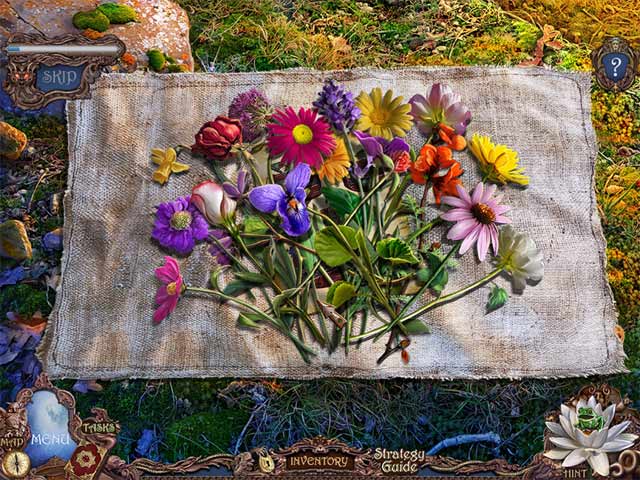 Glen Schofield has persistently emphasized time and time again in his quest for the next generation of survival horror games that you will need to utilize all of your available resources to survive in The Callisto Protocol. Now that we've spent roughly 90 minutes playing the PS5 game's third level, "Habitat," we can see the emphasis. […]
A quick and free point-and-click adventure game called The Terrible Old Man is based on the H.P. Lovecraft short story of the same name. If you're curious about what Cloak and Dagger Games do, you should check out this game because it does a great job of adapting the short story. The art is hand […]
Perhaps one of the last few vintage adventure games that we will see is The Excavation of Hob's Barrow. Even though the majority of contemporary adventure games have embraced a sophisticated artistic style, it stays true to the low-resolution lo that has traditionally defined the genre. And there is no better way to end […]