INFO
Item Reviewed
Spirit of Revenge: Cursed Castle Collector's Edition
August 17, 2014
RELEASE DATE
August 10, 2014
FEATURES
Widescreen Support
Interactive Jump-Map
Voice Overs
3 Difficulty Settings
Diary
COLLECTORS EDITION
Exclusive Bonus Chapter
Integrated Strategy Guide
Wallpapers & Concept Art
Soundtracks
Achievements & Collectibles
Replayable Mini-Games
It has been more than a year since the previous game from Vendel; but all we can say after we finished playing Spirits of Revenge is that Vendel did not take the gap for nothing, as Spirits of Revenge is certainly their best game yet.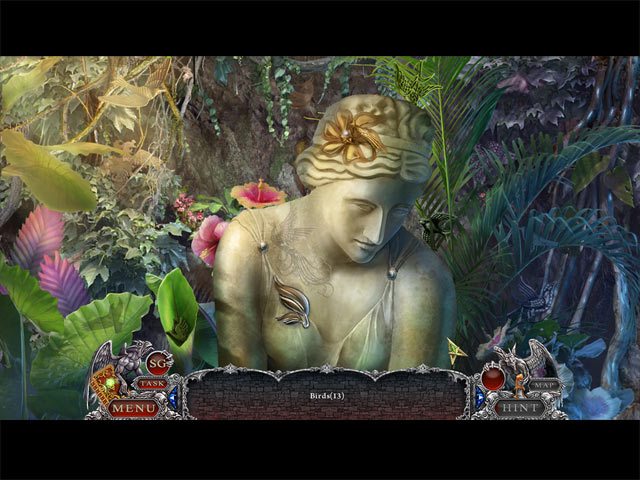 You are being called in by the police to investigate a case of disappearances at Flatsbury Castle. Lord Flatsbury and his son have mysteriously vanished and only the daughter, Jessie is left in the castle. Dig deeper into the tragic past of the Flatsbury family and solve this haunting mystery. While the plot in this Hidden Object Adventure is not totally unique or new, it captivated us right from the opening cutscene and only got stronger afterwards. The backstory is very well-told through pleasant voice-overs and high quality cutscenes; it is also interesting to follow.
When it comes to the visual and audio, Vendel did a great job also. The graphics might not be as mind-blowing as some other fancy HOPAs recently, but they are nonetheless eye-catching and suit well with the dark theme of the game. Spirits of Revenge is not all about jump-scares and scary-looking ghosts, it is more in the sense of mystery and gloomy which is perfectly fine. However, the music is not perfect – it is acceptable during dramatic actions or cutscenes, but for the majority of the game we found it a little tiresome.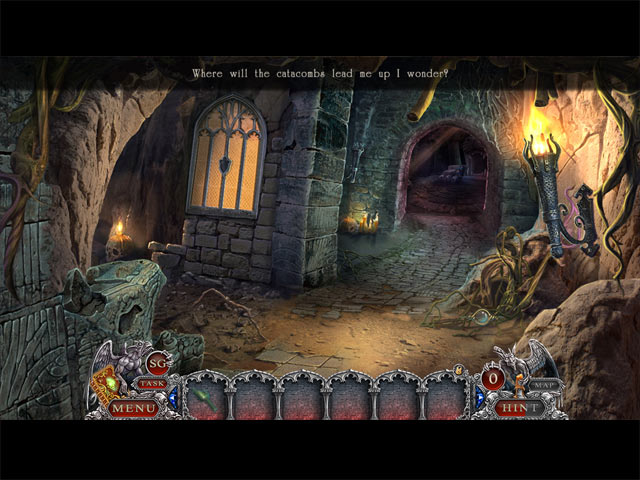 Spirit of Revenge: Cursed Castle is excellently made and ticked all the right boxes regarding the gameplay. It consists of all the familiar features, nice hidden object scenes and a handful of puzzles. The hidden object scenes are multi-layered and usually pretty smart, definitely entertaining. The puzzles pop up here and there, they match the story well, although on the easy side.
There are also Morphing Objects to spot, which add to the hint feature. Another type of collectibles available is Puzzle Pieces, they can be completed as jigsaws in the Gallery and reveal some backstory-related content. Moreover, Spirits of Revenge is a very long game, probably due to its huge number of locations; the game took us nearly 5 hours to complete.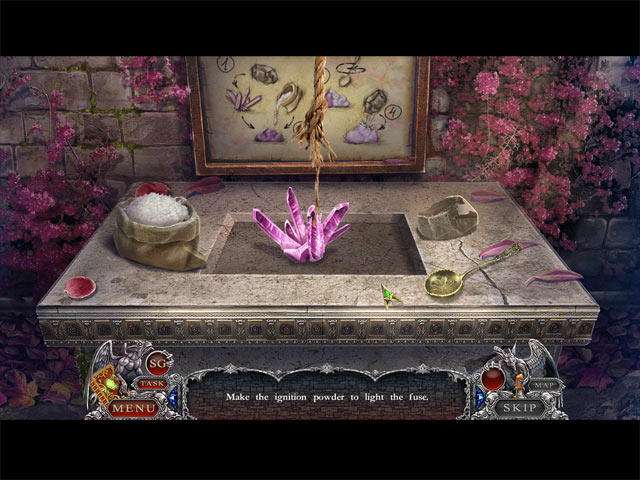 Br the InvestiGator will likely satisfy your needs for the foreseeable future if you're loing for a point-and-click adventure game with competent visuals, anthropomorphic animals, a respectable beat-'em-up minigame, and a respectable number of alternate paths that lead to various interactions with characters as you progress. In this hybrid of an Adventure game and a […]
A well-written drama with excellent acting, Telling Lies captures the essence of contemporary living. The characters go about their daily lives, which are centered on technology and social media. They use sites for video messaging to communicate. And practically every element of their lives is intertwined despite the distance between them. A series of one-sided […]
A classic whodunit, Tangle Tower has a vintage and contemporary feel to it. With clearly unrealistic puzzles, clever commentary, and a lot of click ticking, hunting for clues, and speaking to witnesses, it pays homage to classic point-and-click games. However, the game doesn't come across as a carbon ; rather, every design decision you come […]