INFO
Item Reviewed
Mayan Prophecies: Blood Moon Collector's Edition
August 13, 2014
RELEASE DATE
August 01, 2014
FEATURES
Widescreen Support
Interactive Jump-Map
Voice Overs
3 Difficulties + Custom Mode
Diary
Hidden Objects Vs. Mahjong
COLLECTORS EDITION
Exclusive Bonus Chapter
Integrated Strategy Guide
Wallpapers & Concept Art
Soundtracks & Screensavers
Achievements & Collectibles
Mayan Horoscopes
Mayan Prophecies: Blood Moon takes place two years after the conclusion of
Cursed Island
. Alexis and Gregory are back to chase down Fernando Gomez once again, but this time Gomez is equipped with one of the most powerful Mayan artifacts and with the support of the Jaguar God. Seek the help of the Moon Goddess before it is too late!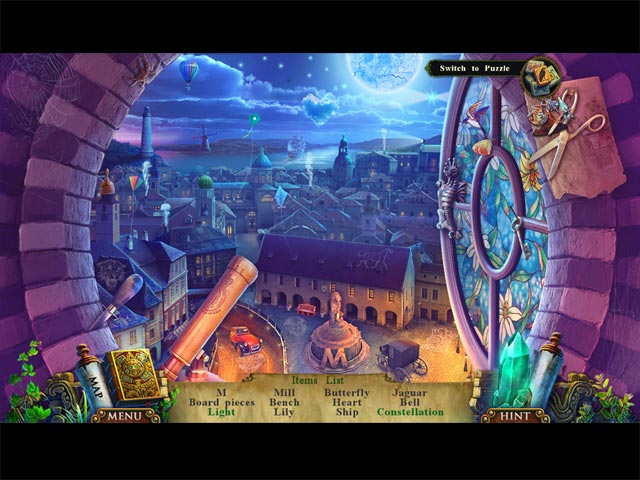 Blood Moon is connected to the two previous installments very lightly in terms of the plot. Even so, the game provides a nice recap of all the events before Blood Moon quite clearly at the start. We did not find the story in Blood Moon to be especially thrilling; it is based on the same-old concept just with the Jaguars this time.
Blood Moon is a perfect balance between fantasy and horror; while it is not creepy and all, it does consist of a few dark moments. The graphics in Blood Moon are up to the standard of a Collector's Edition game; colorful, sharp and pleasant on the eye. The special effects are not mind-blowing, but they do not look cheap either. We enjoyed the accompany of the music throughout the game as it suits the game well; however, the voice overs are a little flat which drained out the excitement in the game at times.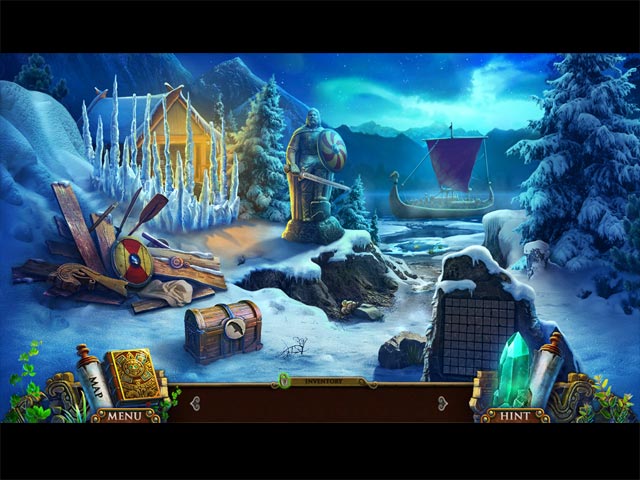 Nonetheless, do not expect everything to be so realistic and logical in Blood Moon. This game is full of interactions and moments that do not really make sense, items that do not belong where they belonged and alike. Elefun delivers well on the gameplay features; a much-needed interactive map, hidden objects vs Mahjong, a tamed Jaguar helper and a custom difficulty choice.
On the other hand, Blood Moon is not as fun as it could be due to the lack of any challenges in the game. The puzzles come in a wide variety, mostly with minimal difficulty. Hidden object scenes are not terribly challenging and the gameplay is nothing innovative or complicated. In Collector's Edition, the game comes with tons of collectibles to collect which is perhaps the most challenging part of the game.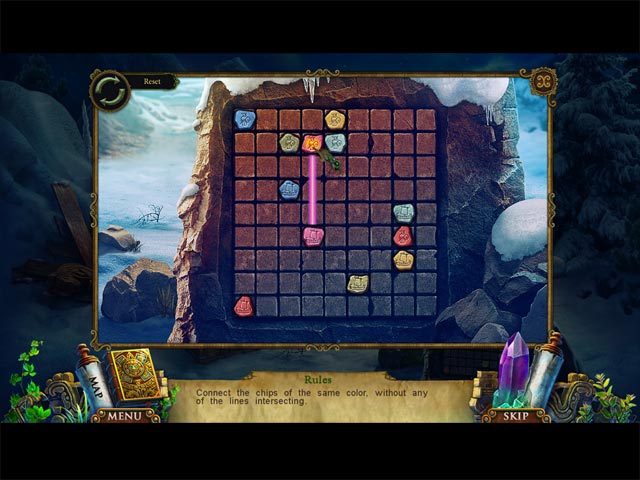 Witches' Legacy continues the successful franchise with its twelfth installment, Secret Enemy. Not long after the Ancient Once was resurrected in the previous game, evil monsters have kicked off their attack on the Earth. But these foul creatures are not the power witch's only foe, as the Witch Hunters are also out tracking down witches […]
Earth is currently swarmed with monsters and evil entities when the Witch Hunters decided to take advantage of this opportunity and attack the witches. Can you keep the Earth as well as your own coven safe from these external forces? Screenshots taken by Jan Thomas
It was the night right after the ceremony in which Fear For Sale magazine won an award and you just arrived home when you got an urgent call from your boss – creepy dolls are attacking the Fear For Sale headquarter! As a skilled investigative journalist, do you have what it takes to solve yet […]