INFO
Item Reviewed
Manor Memoirs Collector's Edition
August 30, 2014
RELEASE DATE
August 24, 2014
FEATURES
Widescreen Support
Voice Overs
Mini-Games
Relaxed Mode
COLLECTORS EDITION
Exclusive Bonus Levels
Integrated Strategy Guide
Wallpapers & Concept Art
Soundtracks
Achievements
Exclusive Decorations
Aquascapes
,
Gardenscapes
,
Barn Yarn
and there we go a long list of other similar Hidden Object games from Playrix; and here is the newest member of the family, Menor Memoirs. Well, if you loved the games mentioned above; Manor Memoirs is basically another rendition of those.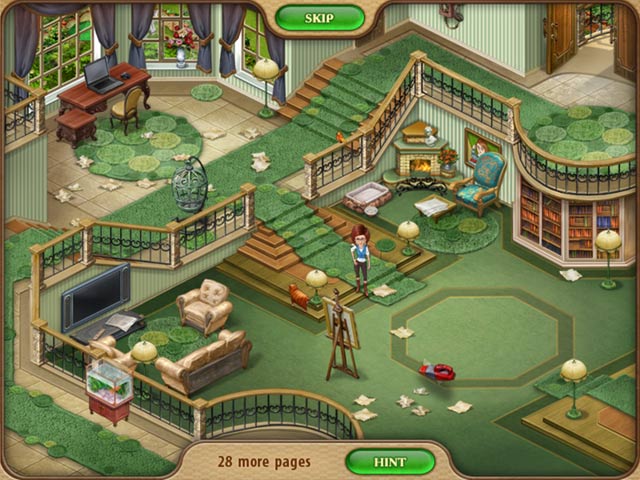 Scarlett is a successful writer; even so, she has lost the inspiration for her new writing. She decided to move into a new manor in the hope to seek ideas and inspirations; unfortunately, the place appears run down and requires some help. Help Scarlett organize a garage sale, earn money and decorate the manor. The only thing we found different in this game compared to other Playrix's games is the 'Manor' instead of a farm, an aquarium or a garden. Nonetheless, it is not like we have not fixed up a house before in Gardenscapes: Mansion Makeover.
Per Playrix's standards, the visuals and audio in Manor Memoirs are as great as ever. The graphics are very clean and colorful while the music is lively and relaxing; definitely the perfect game to sit down and enjoy with your family. There are voice overs in the cutscenes; however, the game mostly develops through silent dialogues.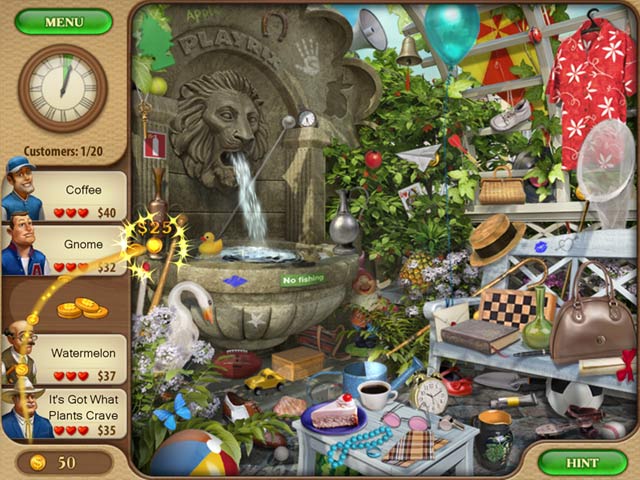 The main idea of the game is to earn as much money from playing the hidden object scenes, one after another and choose decorations for your house. Occasionally, there are special tasks which usually prompt up slightly more creative hidden object scenes or simple puzzles.
Usually Playrix's games are very long, not to mention that those were released as Standard Editions on Big Fish Games. As a Collector's Edition, Manor Memoirs disappoints. The length of the game is much shorter compared to others of its kind; the bonuses are also not that worthy, considering a bunch of pointless hidden object scenes and other gallery items.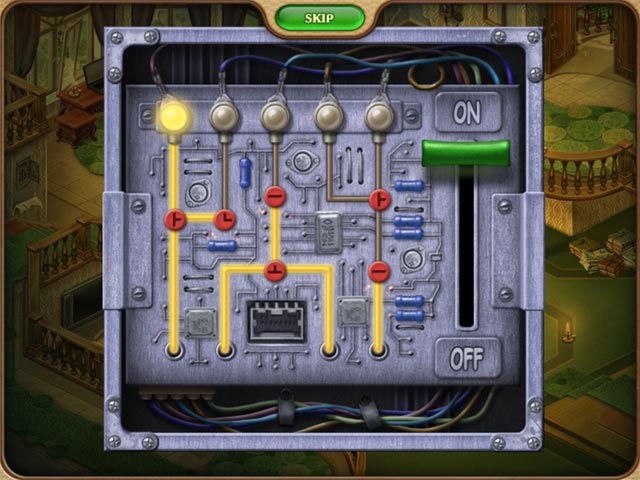 After having found massive success with mobile free-to-play Match 3 games such as Gardenscapes and Fishdom and simulation games like Township, it is time for the mighty Playrix to get into hidden objects! Manor Matters introduces you to Carl, as he recently inherits a mysterious mansion named Castlewood from his grandparent. Can you help Carl unravel […]
With over 223 million downloads, Gardenscapes is undoubtedly one of the most popular Match 3 games on mobile ever (along with its spin-off Homescapes) – and for good reasons! This Match 3 extravaganza from Playrix is not only easy to play, incredibly addicting and pleasant on the eyes, it also packs a ton of innovative […]
Wildscapes Review – A New Match 3 Puzzle Game From the Studio Behind Gardenscapes Playrix released Gardenscapes back in 2016 and Homescapes in 2017, it is finally time for a brand-new Match 3 extravaganza. Following two massively successful Match 3 puzzlers, Wildscapes takes you out from the comfort of your garden and your home to […]