INFO
Item Reviewed
Ghosts of the Past: Bones of Meadows Town Collector's Edition
August 19, 2014
RELEASE DATE
August 15, 2014
DEVELOPER
ERS Game Studios
FEATURES
Widescreen Support
Interactive Jump-Map
Voice Overs
3 Difficulties + Custom Mode
Spirit Detector
Evidence Board
COLLECTORS EDITION
Exclusive Bonus Chapter
Integrated Strategy Guide
Wallpapers & Screensavers
Concept Art
Soundtracks & Cutscenes
Collectibles
Replayable HOs & Puzzles
Workshop
The HOPA market is definitely a very competitive field nowadays, with developers strive only when they innovate. ERS Game Studios sure has tons of avid fans, but lately the studio seems to be getting a lot of backlash as well due to its predictable direction. Ghosts of the Past: Bones of Meadows Town is another start of the studio's new franchise, and from this first game alone – fortunately, it looks like a pretty good one.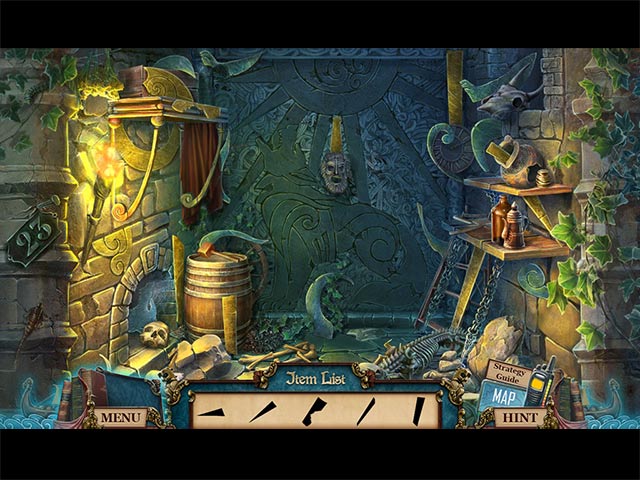 Ghosts of the Past: Bones of Meadows Town, you have been hired to investigate a series of disappearances in the seemingly-abandoned Meadows Town. Not long into your investigation, you encountered with angry spirits and faced with the mysteries of the Vikings; can you solve this mystery and break this deadly curse? The storyline in Ghosts of the Past is far from original, as can easily be predicted from another 'car-crash' opening. In some parts, the story also does not make sense – the whole Vikings in a North American land just does not seem to make much sense to us.
Regardless of that, Ghost of the Past delivers as a solid detective game. Instead of a plain, boring Journal or Diary, we have an Evidence Board. The board is accessible at all times and it can be used to organize your evidences against the victims and suspects – although it is not the first time we have seen this, it is nicely done and is very welcome as an addition.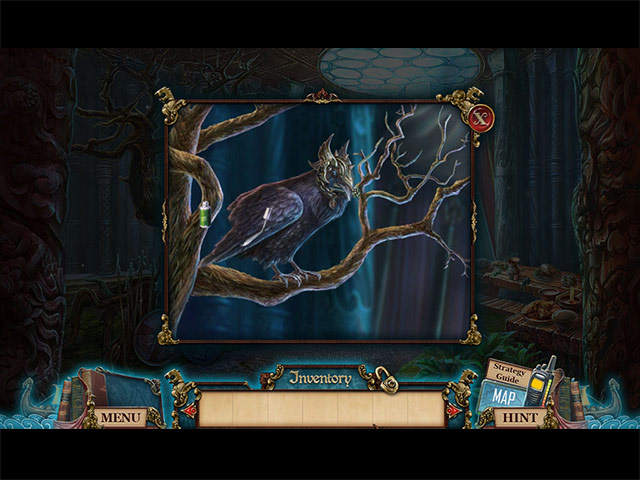 The graphics in Ghosts of the Past are nothing to rave about. They are not bad, they are just a little dull and somewhat grainy. The effects and sounds are fine, neither special nor as spooky as we have expected. Despite that, credits go to the voice-overs which are usually on-point with nice lip-syncing.
Ghosts of the Past: Bones of Meadows Town is entertaining nonetheless, even though it is not very original or overly-exciting; all the game mechanics just fit together very well and flow very smoothly. The game can get a little easy at times, probably due to our Sheriff helper which is far too helpful. Ghosts of the Past focuses very heavily on the adventure and the puzzles, which leaves very little room for the hidden object scenes. Hidden object scenes are few and far between, but each of them is well-made and pretty smart. The puzzles are not particularly interesting, very straightforward and easy.
Ghosts of the Past satisfies in terms of length, we ended up finishing the main game in roughly 4 hours. The Bonus Chapter provides an addition 45 minutes or so of a similar-quality gameplay. Other Extras included in the Collector's Edition can be found in the checklist above.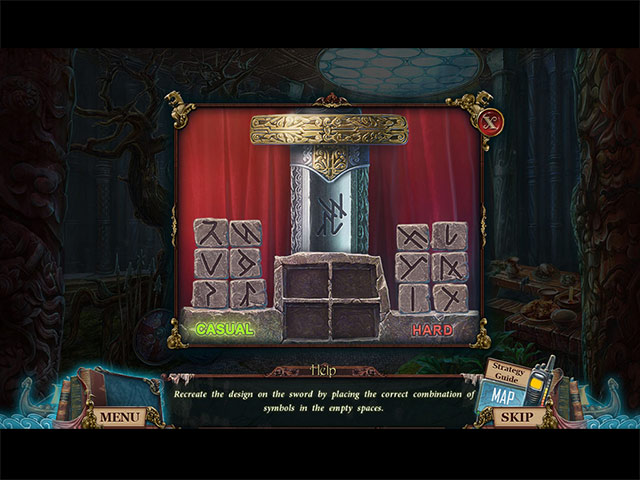 Br the InvestiGator will likely satisfy your needs for the foreseeable future if you're loing for a point-and-click adventure game with competent visuals, anthropomorphic animals, a respectable beat-'em-up minigame, and a respectable number of alternate paths that lead to various interactions with characters as you progress. In this hybrid of an Adventure game and a […]
A well-written drama with excellent acting, Telling Lies captures the essence of contemporary living. The characters go about their daily lives, which are centered on technology and social media. They use sites for video messaging to communicate. And practically every element of their lives is intertwined despite the distance between them. A series of one-sided […]
A classic whodunit, Tangle Tower has a vintage and contemporary feel to it. With clearly unrealistic puzzles, clever commentary, and a lot of click ticking, hunting for clues, and speaking to witnesses, it pays homage to classic point-and-click games. However, the game doesn't come across as a carbon ; rather, every design decision you come […]