INFO
Item Reviewed
Toy Defense 3 - Fantasy
July 19, 2014
RELEASE DATE
July 01, 2014
FOR iOS

For iPad

For iPhone
When one thinks of a tower defense franchise, Toy Defense is probably among those first thoughts. In this third Toy Defense game, Melesta takes on a concept that has never been done before with the series – fantasy!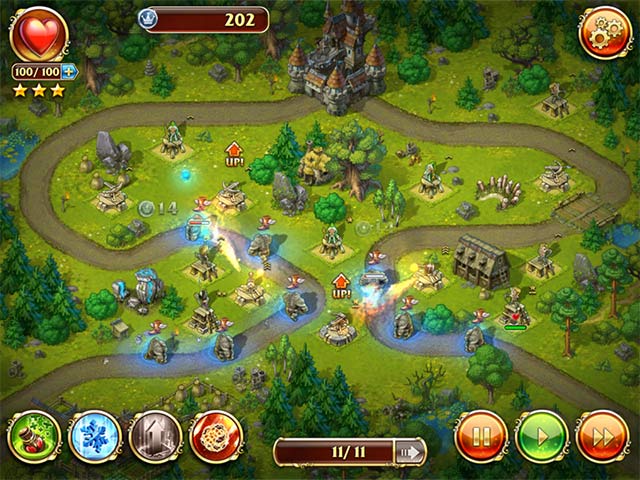 If you are familiar with the Toy Defense series, Toy Defense 3 – Fantasy is much like the first two despite the new theme. Your main objective is to strategically set up your buildings and towers in order to protect your main base from your enemies. Once you have completed each level, you will be rewarded up to three stars and purchase upgrades for your towers in the shop. And like many other tower defense games, there are also several power-ups to use during the level, they can become very helpful at times.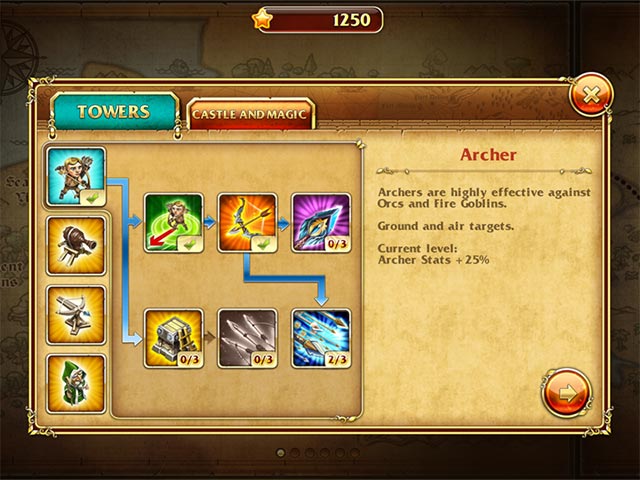 To our surprise, in spite of the fairly repetitive gameplay and the lack of really unique features – we found ourselves caught up in this virtual fantasy world. Part of that might be because the theme of the game which feels refreshing and new, not what we usually see in a tower defense game. At the same time, the graphics are sharp and clean with just the right amount of special effects to keep your attention. The music is perfect for the game and there is no need to turn the volume down.
For those tower defense hardcores, we are glad to say that Toy Defense 3 – Fantasy is a relatively difficult game. The challenge of the game increases progressively with each level and not long into the game, it becomes quite hard to earn full three stars.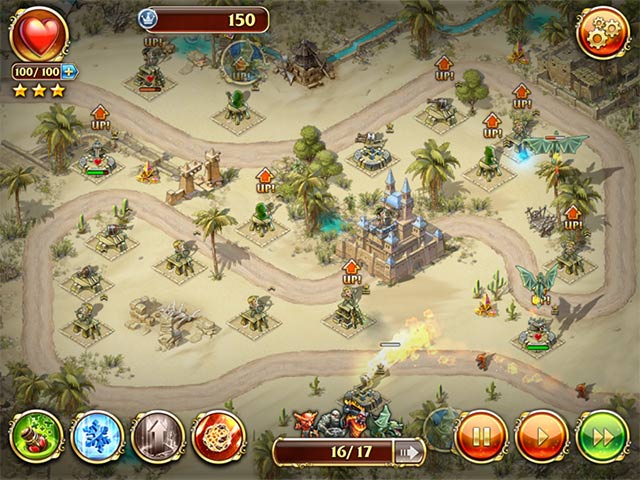 Melesta is back once again with the third game in the studio's famous Time Management franchise, Green City. This time, your objective is to build a green paradise right in the middle of the ocean; although it might not be revolutionary, it is undeniably fun to play. If you have already played the first two […]
Melesta is the talented team behind the makings of popular Time Management titles like Farm Frenzy and Jo's Dream, and even the sensational Toy Defense. Sky High Farm is their latest attempt at a classic Time Management game that is not a resource-management or building game. In Sky High Farm, you have to start and run your […]
Jo is back with a new challenge! Help her compete in the town's Coffee Festival and fulfill Jo's dreams of winning the first prize. Jo's Dream Organic Coffee 2 is very, very similar to he first game, in fact, a little bit too similar. The graphics are amazing as in the first game, colors are […]