INFO
Item Reviewed
Secrets of the Dark: The Flower of Shadow Collector's Edition
July 10, 2014
RELEASE DATE
July 06, 2014
FEATURES
Widescreen Support
Interactive Jump-Map
Voice Overs
3 Difficulties + Custom Mode
Diary
Magical Device
COLLECTORS EDITION
Exclusive Bonus Chapter
Integrated Strategy Guide
Concept Art
Achievements
Collectibles
For those long-time HOPA fans, Orneon should be a fairly well-known developer. The team is responsible for hit series like The Agency of Anomalies and Echoes of the Past. We were not exactly impressed with the developer's previous game, 
Fatal Passion: Art Prison
, rated it an average 3 Stars. With this fourth game in the Secrets of the Dark series, the quality seems to keep declining.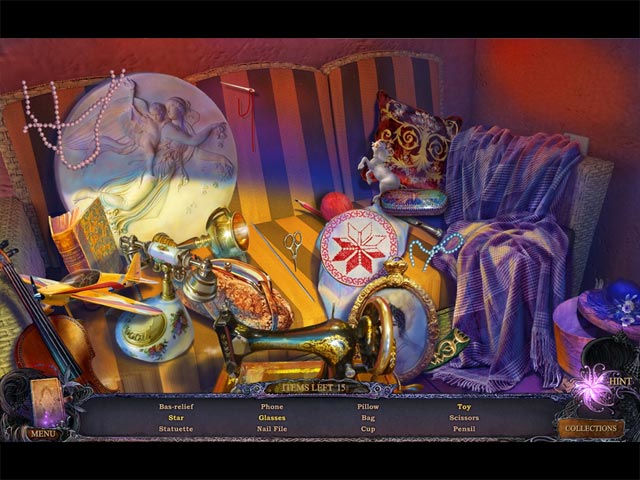 On Maria's 16th birthday, she received a strange flower-shaped lamp as her present. When she switched on the lamp, she is suddenly being swallowed by dark, evil forces. Travel to the dark realm and save Maria in time. Secrets of the Dark: The Flower of Shadow has an extremely overused plot; a missing daughter, a detective on rescue and so on. What makes matters worse is the lame storytelling in this game; not only it develops super slowly, it can be very confusing as well.
We were taken back by surprise at the quality of the presentation in this sequel, definitely way off the standard Orneon has set in their previous works. The graphics are grainy, fuzzy and dull; locations are not at all interesting to explore and the special effects and animations are somehow being kept to a minimum. The audio side does not do any better; soundtracks are out of place and voice overs are sluggish.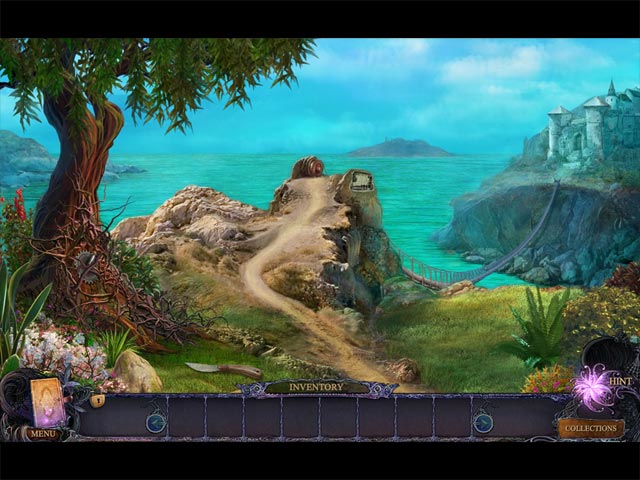 Moreover, Secrets of the Dark: The Flower of Shadow is a very slow-paced game that nearly put us to sleep not long into the game. In previous games in the series, each game has its own theme and setting – pretty much cultural-related. However, The Flower of Shadow is all over the place and that is when the game loses its charm. Everything in The Flower of Shadow is also not very exciting; hidden object scenes are okay, puzzles are challenging, but unoriginal and the gameplay is as simple as it could be. You also have a mechanical, magical device which can fight against supernatural forces; the problem with this is that every time you want to use it, you have to complete a very annoying puzzle first – it has certainly got on our nerves after a few times.
Last but not least, Secrets of the Dark: The Flower of Shadow is light on extras. The Bonus Chapter is around 40 minutes, in addition to the short 3-hour main game. There are no wallpapers, soundtracks, movies or other fancy bonuses but, concept art, mini-games, guide, collectibles and achievements.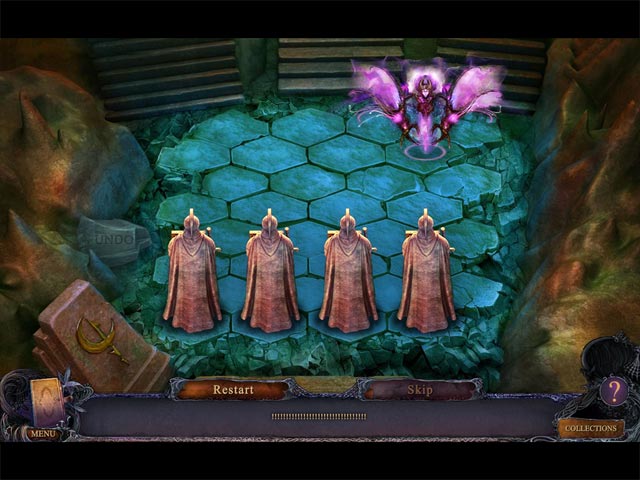 As with any other HOPA franchises, with this sixth game, Orneon seems to be running out of tricks for the Echoes of the Past series. Echoes of the Past is certainly a very popular series that has been around the market since 2009; unfortunately, with each new release, the series keeps getting weaker and weaker. […]
Orneon definitely has quite a few well-known HOPA franchises in hand, from The Agency of Anomalies, Secrets of the Dark to Echoes of the Past. Fatal Passion: Art Prison is the start of the developer's new series, sadly, it is not very good. As an uncle, your niece has mysteriously disappeared after her marriage. When you […]
The Agency of Anomalies is one of the HOPA classics, featuring previous hits like Mystic Hospital, Cinderstone Orphanage and The Last Performance. Apparently, The Last Performance was not the last in the series… At the start of the game, you are being called for help by a young woman whose husband is being trapped inside an asylum. As you […]