INFO
Item Reviewed
Sable Maze: Forbidden Garden Collector's Edition
July 29, 2014
RELEASE DATE
July 25, 2014
DEVELOPER
Daily Magic Productions
FEATURES
Widescreen Support
Interactive Jump-Map
Voice Overs
Hidden Objects Vs. Match 3
3 Difficulty Settings
Animal Helper
Diary
COLLECTORS EDITION
Exclusive Bonus Chapter
Integrated Strategy Guide
Wallpapers & Concept Art
Soundtracks & Cutscenes
Achievements & Collectibles
Bonus Match-3
Developer Diary & Jewelry
It seems like during the recent months, many developers have moved on from creating dark and mysterious HOPAs to bringing us bright and colorful fantasy games. It felt refreshing at first, but now it is starting to feel repetitive and a little bit tiring unless the games contain something creative or unique. Sable Maze: Forbidden Garden is the third game in the Sable Maze series; unfortunately, this sequel is no longer based on realistic, ominous events – instead, it went on to follow the fantasy trend.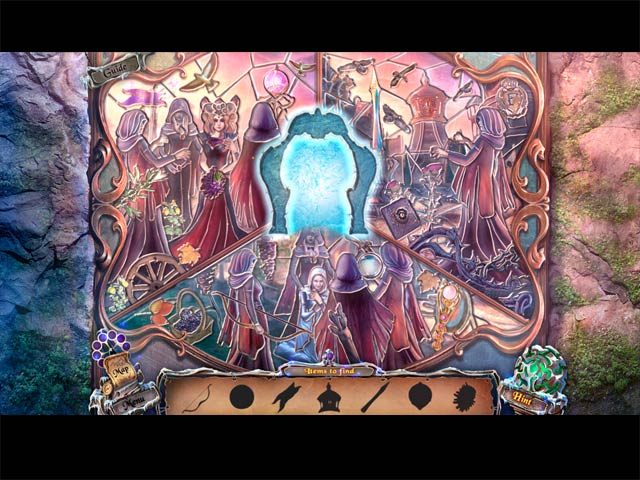 On the day of your wedding, your fiancé, Ryan is kidnapped by a mysterious force through a magic portal right inside the forbidden maze in your very own garden. It seems like every single recent game is consist of a 'portal to another world' of some sort, and this is no different. In fact, the parallel world in this game is perhaps one of the most magical ones we have seen. It is filled with witches and fairies, fairy-tale creatures and of course, spells and magic.
Despite the unoriginal story and the run-of-the-mill concept, Sable Maze: Forbidden Garden is extremely impressive to look at. The art team of Daily Magic has definitely improved over time as the artwork in this game is their best yet. Each location is like a dream come true, with vibrant colors and sharp graphics. Furthermore, the cutscenes are excellent, the voice overs are great and the music is splendid.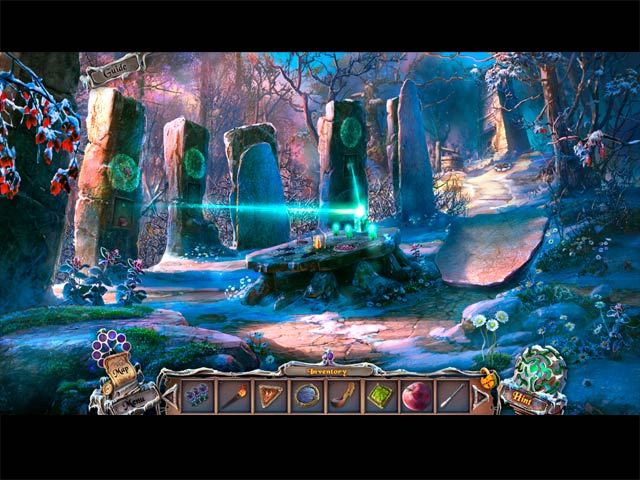 Sable Maze: Forbidden Garden is also fun to play, if you do not mind the lack of challenge. The gameplay is very straightforward, the kind that can be expected from a CE-standard HOPA. The hidden object scenes are nicely done, many of them are progressive and they can be switched with Match-3 boards. What is more disappointing are the puzzles; most of them are not very innovative as well as very easy.
The Collector's Edition of Forbidden Garden comes with a strategy guide, a solid bonus chapter, wallpapers, soundtracks, developer diary, match-3 levels, achievements and a cool collectibles collection.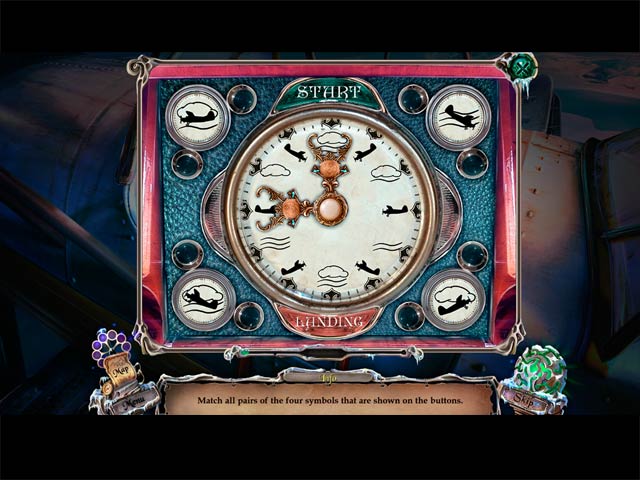 Santa was on his way to a tropical island to iver Christmas gifts when a violent storm knocked him out of the sky. As a demigod with fire magic, you are the only one who can locate Santa and rescue him. However, things might not be as easy as expected when you have to face […]
Following last year's Yuletide Legends: The Brothers Clause, Daily Magic Productions brings back the holiday series with a new installment. Can you the Christmas island and save Santa from the evil force? Screenshots taken by Jan Thomas
Dana and Rick explored an abandoned house on Maple Street when they were just little kids, and their lives were forever changed. Flash forward to today, Dana suddenly collapsed one day after work and in her coma, signaled to you to go back to take care of some unfinished business at that old house. Can […]