INFO
Item Reviewed
Ominous Objects: Family Portrait Collector's Edition
July 22, 2014
RELEASE DATE
July 18, 2015
DEVELOPER
Daily Magic Productions
FEATURES
Widescreen Support
Interactive Jump-Map
Voice Overs
3 Difficulty Settings
Diary
Cat Helper
COLLECTORS EDITION
Exclusive Bonus Chapter
Integrated Strategy Guide
Wallpapers & Concept Art
Soundtracks
Achievements & Collectibles
Bonus Match-3 & Developer Diary
Kitty Playroom
If you are an avid HOPA fan, the theme of haunted paintings is definitely not revolutionary. In Ominous Objects: Family Portrait, you came home to discover that your children have been trapped inside paintings and all kinds of beasts have been released from the paintings! Luckily, despite how tired the story is – Ominous Objects is better than many of its kind.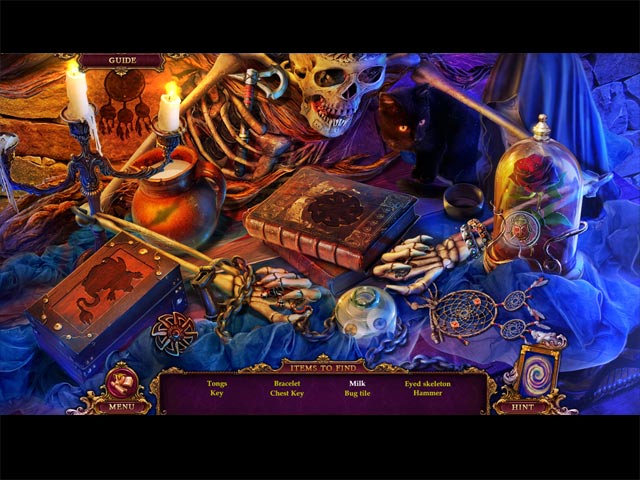 First things first, Ominous Objects: Family Portrait is graphically unbeatable. The game takes us back to the 18th Century and every aspect of the game fits that setting quite perfectly. Ominous Objects is also not as 'ominous' as it sounds, on the visual side, it is in fact beautifully bright. All the locations are done with tremendous details, they are eye-catching and definitely more than enough to keep us moving on.
In contrast to that, the audio side of the game is not as terrific. While the background music and sound effects are totally fine and fit the theme well, the voice overs are downright odd. The voices of the characters, especially the main character are very flat, distracting and at times, monotone. They also do not match with the character's appearance, which can be disturbing at some point.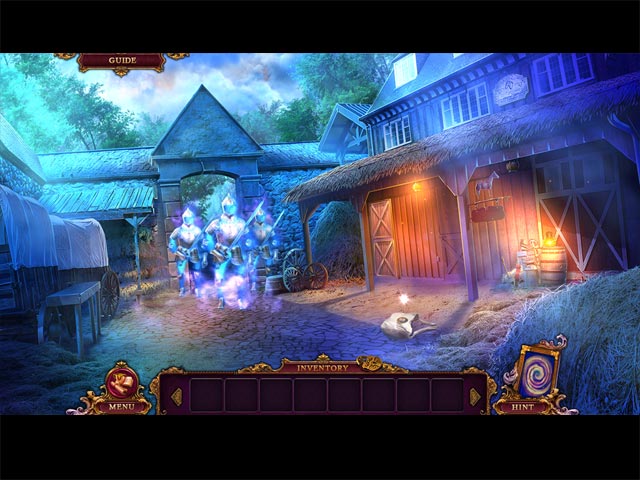 The gameplay of Ominous Objects: Family Portrait is not ground-breaking or notably challenging. It has everything a good HOPA should have, from a functional map to an overly-cute helper. The puzzles are not the most original, but we would say that they come in nice variety and balanced difficulty. We found the hidden object scenes to be very entertaining, many of them are highly interactive with a few mini-puzzles inside.
Ominous Objects: Family Portrait is definitely worth the value when it comes to the extra content of the Collector's Edition. Apart from the usual gallery items, we also have some very cool behind-the-scenes shots and a handful of bonus match-3 levels.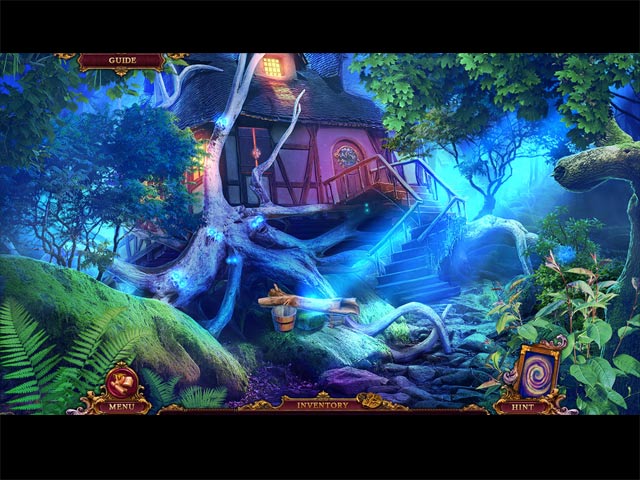 Santa was on his way to a tropical island to iver Christmas gifts when a violent storm knocked him out of the sky. As a demigod with fire magic, you are the only one who can locate Santa and rescue him. However, things might not be as easy as expected when you have to face […]
Following last year's Yuletide Legends: The Brothers Clause, Daily Magic Productions brings back the holiday series with a new installment. Can you the Christmas island and save Santa from the evil force? Screenshots taken by Jan Thomas
Dana and Rick explored an abandoned house on Maple Street when they were just little kids, and their lives were forever changed. Flash forward to today, Dana suddenly collapsed one day after work and in her coma, signaled to you to go back to take care of some unfinished business at that old house. Can […]