INFO
Item Reviewed
Nevertales: Shattered Image Collector's Edition
July 25, 2014
RELEASE DATE
July 20, 2014
FEATURES
Widescreen Support
Interactive Jump-Map
Voice Overs
3 Difficulties + Custom Mode
Diary
Owl Helper
COLLECTORS EDITION
Exclusive Bonus Chapter
Three Hidden Chapters
Integrated Strategy Guide
Wallpapers & Concept Art
Soundtracks & Tower Defense
Achievements & Collectibles
Treasures & Travelers
Replayable Hidden Objects
Last year, 
Nevertales: The Beauty Within
 was voted as the winner of not one, not two, but three of our Best of 2013 awards; so it is no surprise that we have such high hopes for this sequel. In Shattered Image, your daughter, Alice has grown up and turned out to be a very talented traveler. One day, she found herself trapped inside TaleWorld, and it is up to you and your husband to rescue her!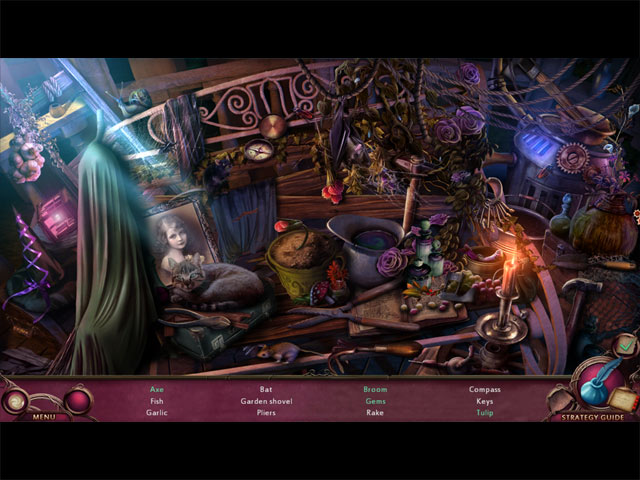 We found the story in this second Nevertales game to be less unique, less creative. Although the elements of Book-Worlds and Travelers are still pretty interesting; at the end of the day, it is just another story of a girl trapped inside another realm, which has been done countless times. Anyway, NeverTales 2 still include solid backstory being told through innovative book-puzzles.
Despite the weakened plot, the visuals are up to standard. All the locations are magnificently drawn and painted, especially that castle scene. Cutscenes are also extremely well-done, characters are expertly voiced and the visual effects are top-notch. The music team also did a wonderful job, the background music is very beautiful and fits the game excellently.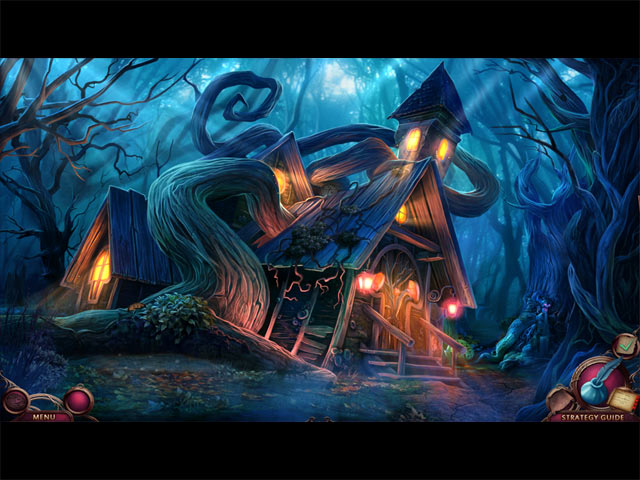 As expected, the gameplay of Nevertales: Shattered Image featured a lot of clever interactions, mini-puzzles, puzzles as well as hidden object scenes. On one hand, many of the puzzles tie in with the story surprisingly well and the hidden object scenes are a blast to play. On the other hand, the majority of the mini-puzzles are either memory games, matching pairs, or jigsaw puzzles – a little more variety would be much appreciated. What disappoints us a little bit is the drop in the level of challenge. While the first Nevertales might not be super challenging, it was sure tougher than this.
As a Collector's Edition, Nevertales: Shattered Image consists of a great deal of extra content and extra playtime. For us, the main game lasted around 3 and a half hour, plus a 45-minute bonus chapter, and possibly an hour or more of extra gameplay.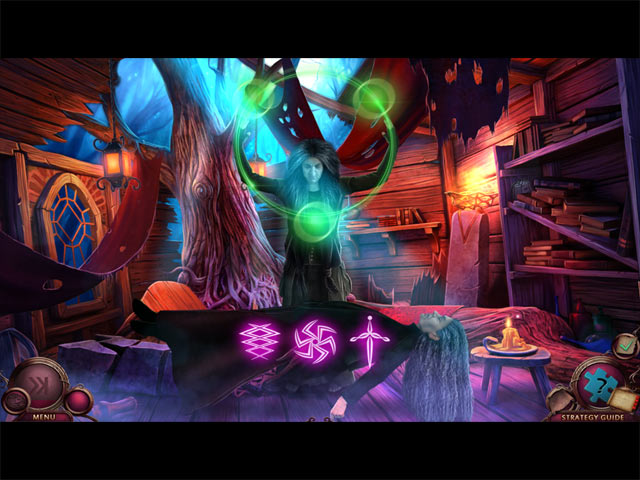 Alientrap's versatility in genres has already been demonstrated in games like Apotheon and Cryptark, which featured aesthetically unique perspectives on platforming and shooting, respectively. Users may expect to witness the results of the studio's work on Wytchwood, a new crafting and adventure game that will be released later this fall. Wytchwood immerses you in the […]
Over the years, the New Yankee series has gained quite a reputation among Time Management fans and built itself a loyal group of players. In this ninth installment, the series still has many tricks up its sleeves. When an evil spell bo plans to defeat the King and Queen and conquer Camelot, it is up […]
Here comes Domini Games with another twisted fairy tale. In Talesville, Little Red Riding Hood has been kidnapped, supposedly by the Big Bad Wolf. As the Fairy Godmother detective, it is your job not to leave any stones unturned. Is this just a simple ransom case or is there something underneath the cover? Following […]